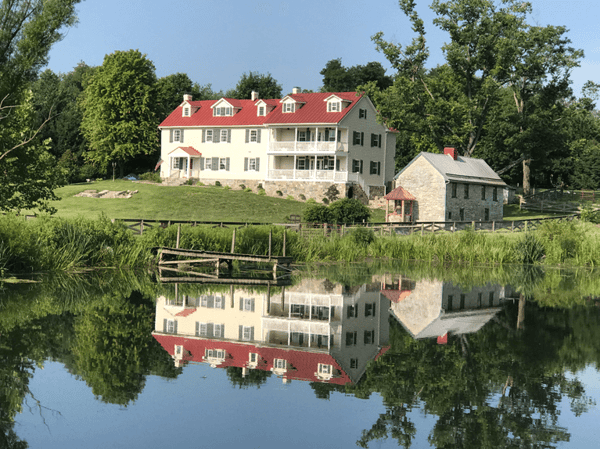 Historic home renovations often demand period-appropriate upgrades or additions, including functional window shutters that are made of wood or a material that replicates wood's appearance and texture.
The best historic reproduction shutters are custom crafted with exacting attention to detail, from premium materials and precise dimensions down to stylistic elements such as louver widths, panel depths and period-appropriate hardware. But historic reproduction shutters aren't just for designated historic homes.
Historically Accurate Shutters and Home Designs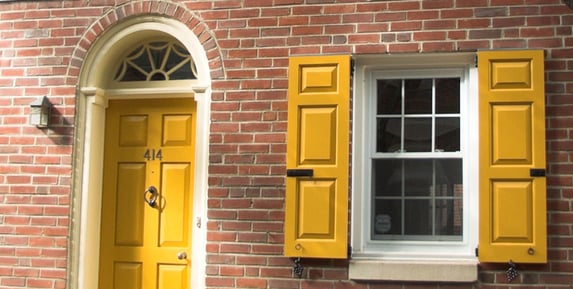 Many contemporary luxury homes are built in time-honored architectural forms or with traditional construction methods and materials. In these cases, shutters that accurately reflect the home's design origins or augment its use of materials like wood, brick and stone are crucial to its curb appeal.
Certain shutter styles and home designs are deeply intertwined. For example, the earliest shutters are linked to ancient Greece and featured functional marble louvers. Today, it's virtually impossible to imagine a Greek Revival home whose windows lack louver shutters (though modern louver shutters are made of wood or PVC and may be operable or ornamental).
Similarly, the board-and-batten shutters that emerged from Europe in the late Middle Ages and early Modern periods remain ingrained within the aesthetics of contemporary French Country, Italianate and Spanish Revival homes. Multi-story homes that became prevalent in the New World frequently deployed multiple shutter styles on different levels to address practical conveniences like privacy, security, light control and airflow management.
Colonial and Federal homes, for instance, are often characterized by panel shutters on the lower levels and louver shutters on the upper floors. Of course, most contemporary shutters serve as decorative enhancements, but without shutters many classic home styles look unbalanced or incomplete (and the benefits of operable shutters extend to historic and modern homes alike).
Traditional authenticity may also be desirable for modern houses with exteriors that utilize natural materials or earthy compounds including brick, cement, stone, stucco and wood. Shutters made of wood or a substance like Endurian®, which mimics the look and feel of real wood, complement these materials and add depth to the overarching home design.
Shutter Materials that Provide Lasting Beauty, Performance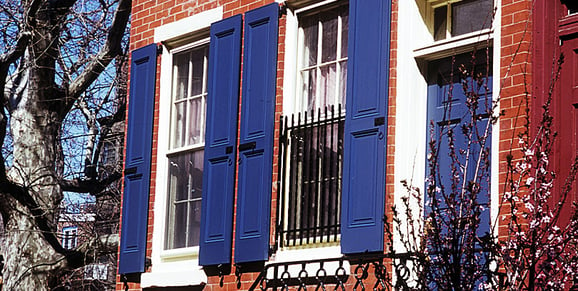 Wood shutters are sometimes required for designated historic homes or homes in historic districts, depending on whether the structure is bound by federal, state or municipal regulations. Occasionally, other materials are acceptable if they otherwise possess appropriate period accuracy.
Timberlane handcrafts historically accurate shutters from long-lasting wood and heavy-duty Endurian that are suitable for any distinctive home regardless of historic status. All Timberlane shutters are custom made to the unique specifications of each window and in line with any applicable historic designation guidelines regarding shutter style, material, design elements and color.
Our wood shutters are made with mahogany, a durable and moisture-resistant species with smooth, open grain. Mahogany also generally has consistent coloration that is receptive to stain finishes and paint.
Endurian is Timberlane's exclusive PVC material. It simulates the appearance and touch of natural wood, but in a maintenance-free material that accommodates virtually any color.
Another important material consideration with shutters in general and historic reproduction shutters in particular is that of the hardware. While the mounting hardware for decorative shutters is often concealed, other shutter hardware that is ornamental or enables function is visible.
Steel and stainless steel are widely used for modern shutter hardware because these alloys are strong, lightweight and moisture resistant. However, some homes and shutters call for period-appropriate aesthetics and materials, which is why Timberlane also offers cast iron shutter hardware.
Timberlane Shutters: Making History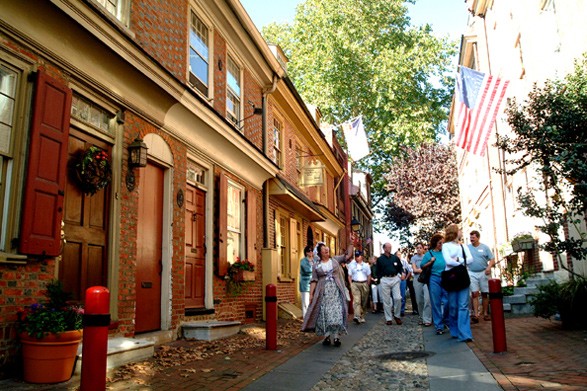 Timberlane was founded nearly 30 years ago to address an absence of quality, historic reproduction shutters. Today, Timberlane is dedicated to making the world's finest shutters and continues to produce historically accurate and infinitely customizable shutter styles.
Timberlane's knowledgeable design team has extensive experience working with trade professionals and homeowners to create the ideal shutters for each home, and our skilled artisans handcraft every shutter to the desired parameters. Whether you're adding or replacing shutters on a historic home, or considering shutter styles for a new home, we're here to help you through every step of the custom shutters journey.
Connect with Timberlane today to learn more about our shutters or request a quote.