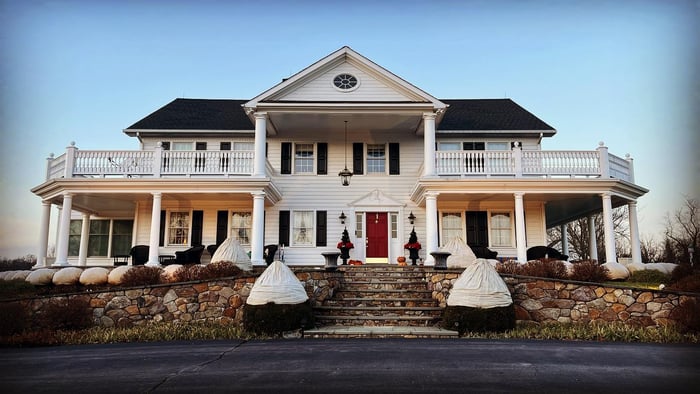 A home's exterior is its first impression. This is true of how it's perceived by occupants, visitors and potential buyers.
As homeowners seek cost-efficient, high-ROI improvements to enhance a home's curb appeal and value, the outside is a natural place to start. In fact, nine of the top 10 home renovation projects that provide the best return on investment are exterior updates, according to the 2022 Cost vs. Value Report by Remodeling magazine.
One versatile solution for an instant curb-appeal boost is exterior shutters.
Window and Shutter Upgrades: High-ROI, High-'Joy' Investments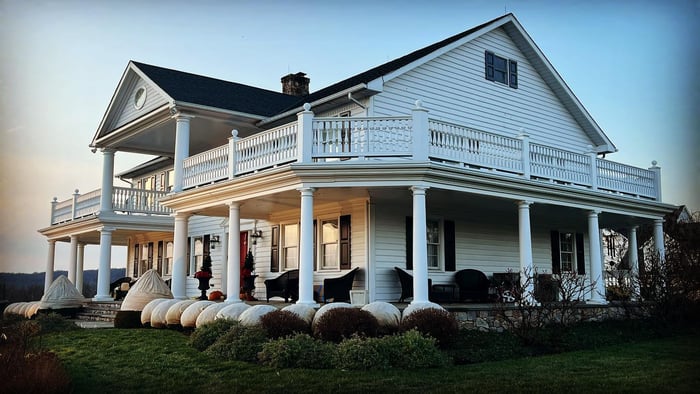 Window-related projects are among the most popular and cost-beneficial home renovations.
Window upgrades rated high in cost recovery, according to the 2022 Remodeling Impact Report by the National Association of Realtors Research Group in conjunction with the National Association of the Remodeling Industry. Window projects also yielded a high "joy score," which gauged homeowner satisfaction in their completed renovation.
Windows and window accessories like shutters are among the most noticeable elements of a home's exterior. Quality windows and operable shutters can also contribute to a home's energy efficiency and resale value.
Windows, Shutters and Curb Appeal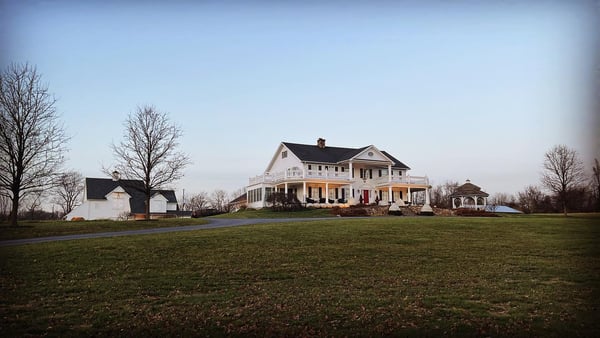 As a recent Homes & Gardens article about value-elevating improvements noted, prospective buyers have a tendency to zero in on facets of home exteriors including windows, shutters and doors.
Dirty or broken windows are often an immediate turn-off. Likewise, worn, faded or cracked shutters leave a negative impression.
Shutters that are mismatched or improperly sized also stick out to scrutinizing home buyers. Equally unsightly are homes and window treatments designed for shutters but that leave voids where shutters should be.
When to Add or Replace Exterior Shutters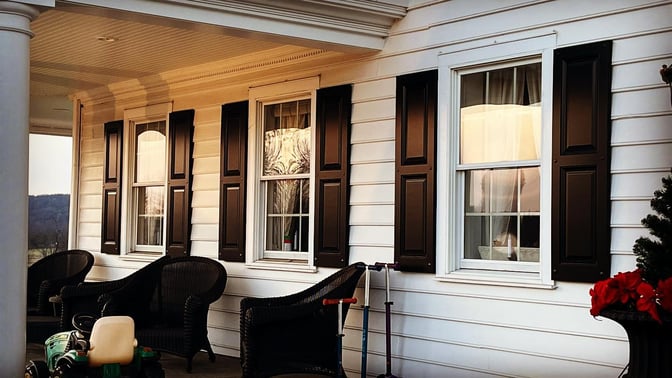 Many contemporary and classic home styles are designed to accommodate exterior shutters. Shutters may be used as decorative flourishes to bookend windows or as functional complements that can be opened and closed over windows for light and airflow control.
If your home currently lacks shutters and the exterior seems bare or unbalanced, it may be time to consider adding shutters. New shutters are an easy way to create visual interest on a home's exterior, and to augment other popular external improvements such as new windows, new or repainted trim and doors, and revamped landscaping.
Shutters that are faded or have peeling paint may benefit from cleaning and a fresh coat of paint. Replacement is often the best option for shutters that are cracked, weathered, mismatched or poorly sized.
Don't Forget the Hardware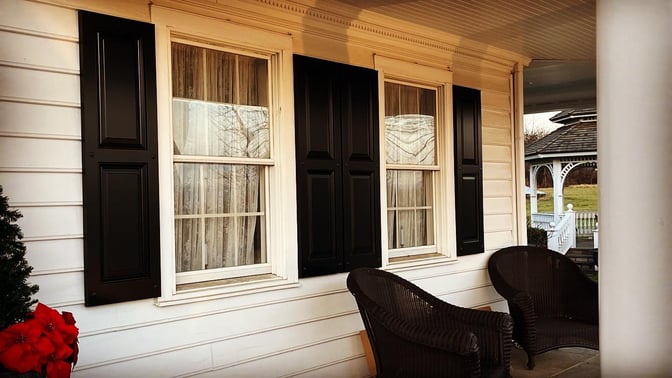 Exterior hardware is often overlooked by homeowners when renovating, according to a recent Architectural Digest article about inexpensive exterior improvements. But even small details can make a big difference to potential buyers.
Architectural Digest recommends checking your home for mismatched or rusty hardware and fixtures. This includes interactive accessories like door knobs and door knockers as well as less conspicuous hardware like shutter capping, hinges, locks and pintels.
Replace hardware that is visibly worn, no longer functions properly or doesn't align with other exterior design elements. If you're adding or replacing shutters, new hardware and other personalization options are easy to factor into the process.
Timberlane: Shutters that Elevate Curb Appeal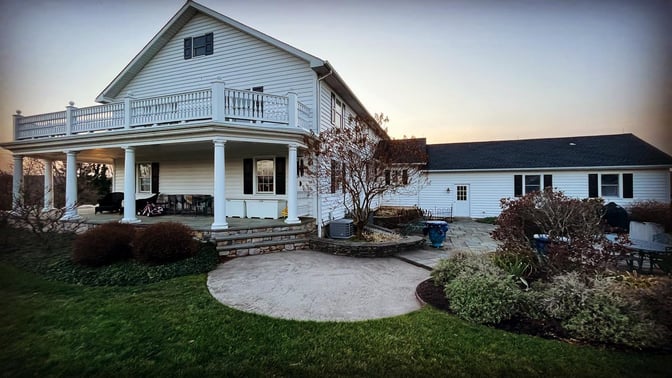 Timberlane manufactures elite, custom shutters for luxury homes and historic houses. Our knowledgeable team loves working with homeowners to choose shutters that reflect their personal tastes, suit their home's architectural style and heighten their home's curb appeal.
If you're thinking about adding or replacing shutters, a good entry point is Timberlane's shutter visualizer. This interactive tool allows homeowners to upload a photo of their house or choose from a library of home styles and see how varying shutter types, colors and configurations would look in real life.
To learn more about your exterior shutter options or to request a quote, connect with Timberlane today.
Photo and Installation Credit - Cornerstone Shutter Installation