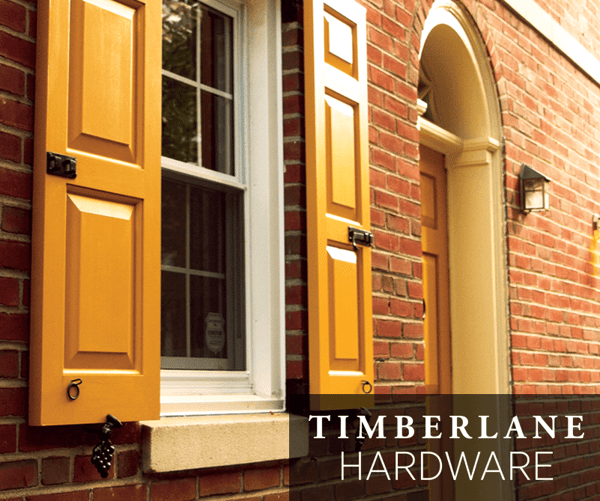 Shutter hardware may be concealed and used solely to affix decorative exterior shutters adjacent to their windows. It may also be conspicuous; an ornamental accent that lends historic authenticity or visual interest to shutters.
Exterior shutters have gained renewed attention in home design in recent years, thanks in part to their balance of aesthetic and pragmatic benefits. But as a recent Southern Living article about exterior design improvements that boost curb appeal notes, it's important not to overlook shutter hardware when adding or replacing shutters.
The right hardware keeps your shutters secure and, if operable, functioning properly over the long term. The appropriate hardware also adds depth and personality to shutters and to a home's architectural style.
Shutter Hardware Categories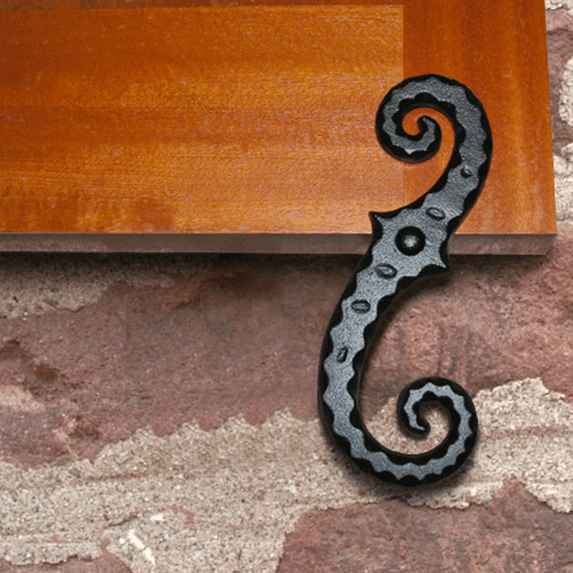 Shutter hardware falls into three broad categories, although there is significant crossover between their individual components:
Mounting hardware
Functional hardware
Decorative hardware
Shutter hardware is often multipurpose, even mounting — or attachment — hardware. For example, the mounting hardware for some operable shutter styles may include pintels that work in conjunction with hinges to allow the shutters to swing open or closed.
Similarly, other hardware offers a blend of functionality and flair. Shutter tiebacks, for instance, hold operable shutters in place, but can also feature whimsical designs or period-appropriate styling and metalwork.
Shutter Hardware and Historic Buildings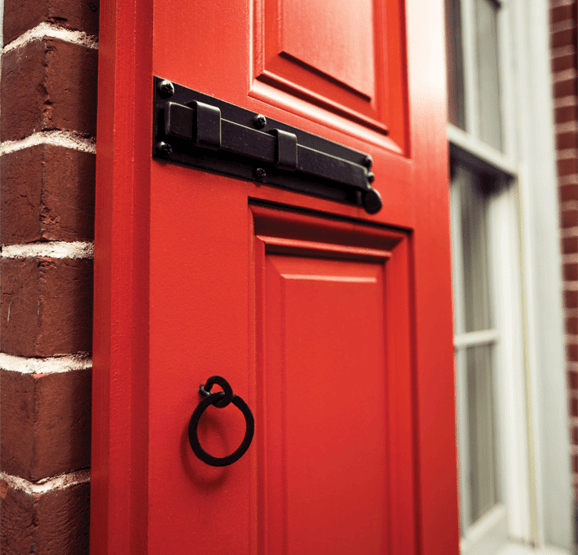 Hardware is an important consideration for new shutters on any structure, but the ideal shutter hardware is vital to designated historic buildings and structures in historic districts.
Historic homes and other structures must adhere to applicable guidelines that — depending on the building — may be issued by a local historic preservation commission, regional municipality, state preservation historic office or the National Register of Historic Places. These standards often include material requirements related to shutters and their corresponding hardware.
Most contemporary shutter hardware is made from steel, stainless steel, aluminum and plastic. But historic building requirements often mandate the use of authentic, period-appropriate materials like cast iron, a demand few shutter manufacturers can meet.
Common Shutter Hardware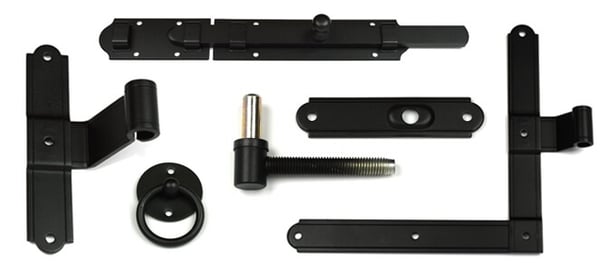 For the uninitiated, shutter hardware likely includes some familiar terms (a "hinge" performs the same job on a shutter as it does on a door) and some new ones (learn why a "shutter dog" can be a shutter's best friend). Following are some shutter hardware essentials:
Hinges
Hinges are musts for shutters that open and close horizontally, and they are available in several styles and materials.
The familiar "H"-style and butt-style hinges suit a variety of home types and shutter styles, while tapered strap or "L"-style hinges are often good fits for historic buildings and traditional architecture models; and there are many more hinge options. Timberlane offers hinges in steel, stainless steel and cast iron.
Locks
Shutter locks can be adornments that add embellishment or historic authenticity, or they can provide functional security.
Locks also come in varying styles, including traditional European-style sliding latches and bolt-style locks. Like hinges, locks may be steel, stainless steel or cast iron.
Pintels
A shutter pintel, which is sometimes spelled as "pintle," typically consists of a thin vertical pin that extends from a metal plate. The pintel works with a hinge and an open-ended attachment that rests on the pintel and permits the shutter to open and close.
Pintels are available in numerous styles, weights and widths to accommodate varying shutter styles, window treatments and home exterior materials. As with other hardware, pintels can be produced in steel or stainless steel, or in cast iron when historic detail is desired.
Pull Rings
Shutter pull rings are historically functional add-ons, but many trade professionals and homeowners today favor them as ornate enhancements to exterior shutters.
Pull rings may be simple, screw-in loops that foster easy shutter use, or they may be bold rings with dramatic square or circular plate mounts. Steel or stainless steel pull rings possess a sleek, contemporary look, while cast-iron rings and mounts have gravity and historic credibility.
Tiebacks
Also known as shutter dogs, shutter tiebacks can hold operable shutters open when in use or simply add panache.
Tiebacks are made in various fashionable, fanciful and historic styles from the elegant simplicity of Beacon Hill tiebacks to leaping dolphin silhouettes to classic, script-like, "S"-style shutter dogs. Tiebacks are produced in differing strengths based on their functionality needs, and can also be made from steel, stainless steel or cast iron.
Timberlane: A Hardware Act to Follow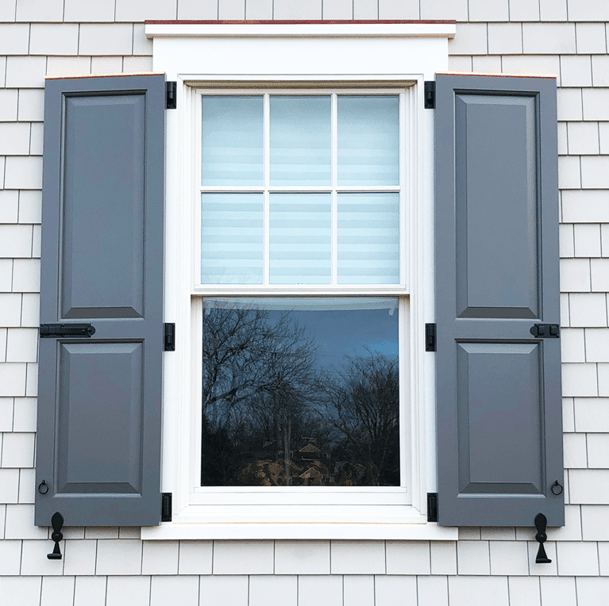 This is not an exhaustive list of shutter hardware, but an overview of commonly used components. For additional information about contemporary and historic shutter hardware, contact the experts at Timberlane.
Timberlane is committed to manufacturing the finest custom shutters in the world. We have nearly 30 years of experience handcrafting beautiful, long-lasting shutters for distinctive modern homes and cherished historic buildings.
Our knowledgeable design team and skilled artisans are ready to help you create shutters that enhance your home's individuality and meet your needs down to the finest detail. Including the very hardware that will bind the shutters to your house and say "welcome home" for years to come.