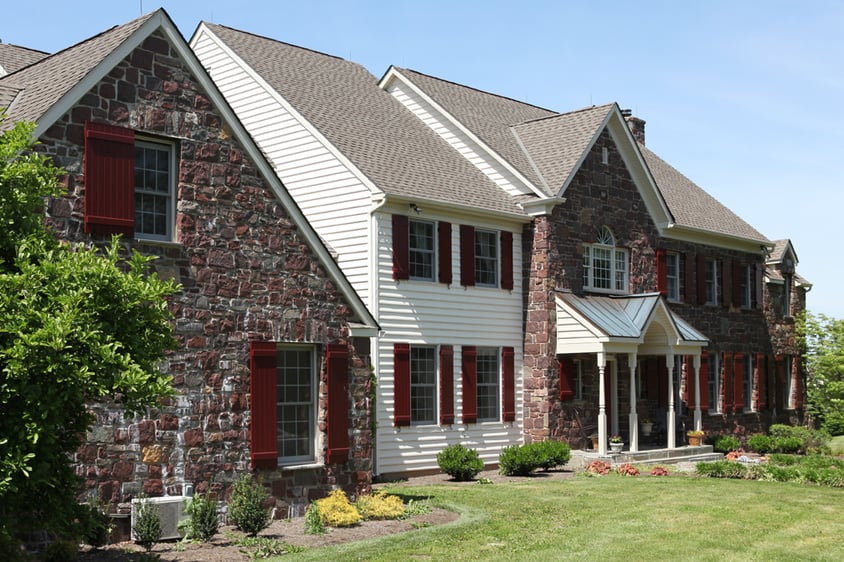 The warm, rustic style of board and batten shutters has earned them the nickname "barn shutters."
But this storied exterior-shutter style is also popular on modern homes, and it suits a variety of external home materials including brick, siding, wood and stone. So what exactly are board and batten shutters, and where did they come from?
A Brief Board and Batten History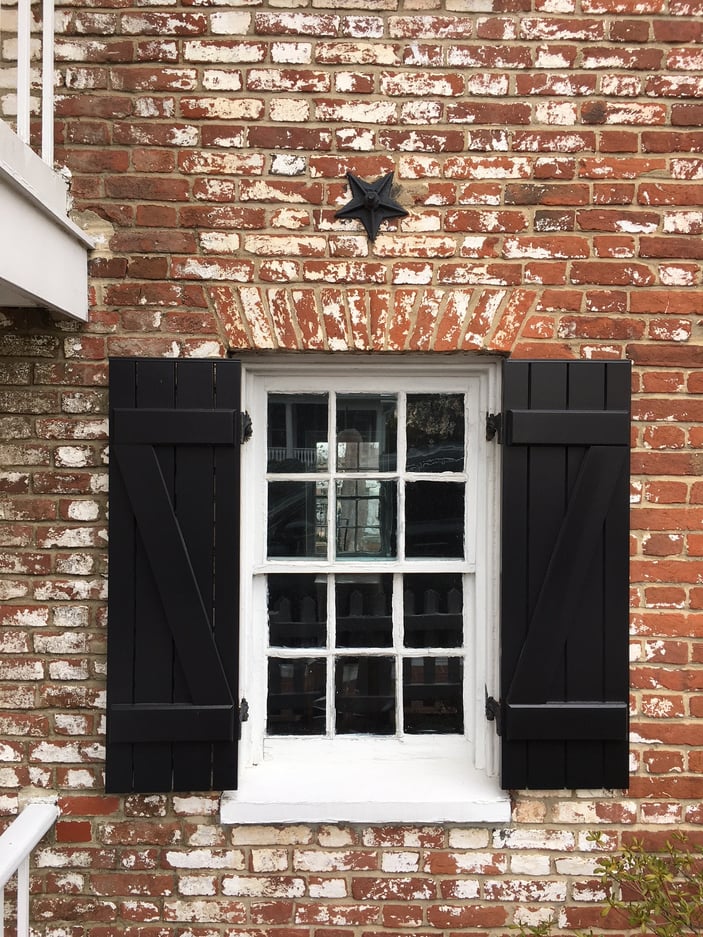 Board and batten shutters are among the oldest exterior-shutter styles. The distinctive board-and-batten, linked-plank format was long used in Europe before colonists brought it to the New World and applied it broadly to barns, churches, homes and other structures.
The term "board and batten" and its composition actually originated with siding. The "board" element consisted of wood planks that builders cut from long trees and used to side structures. The "batten" refers to smaller strips of wood that covered uneven seams and held the larger siding planks together.
Over time, the style was applied to exterior shutters. Early board and batten shutters were fully functional; they were hinged on the sides and designed to open and close horizontally.
The board and batten format was widely used on barns in America's early days, hence the "barn siding" and "barn shutter" labels it has garnered over the years. As an exterior shutter style, board and batten remains popular today, and not just for homes with an old-world aesthetic.
Modern board and batten shutters are available in different stylistic variations and a spectrum of colors. They can be functional, like their historical counterparts, or they can be a decorative complement to a home's window treatments and overall design.
Modern Takes on Board and Batten Shutters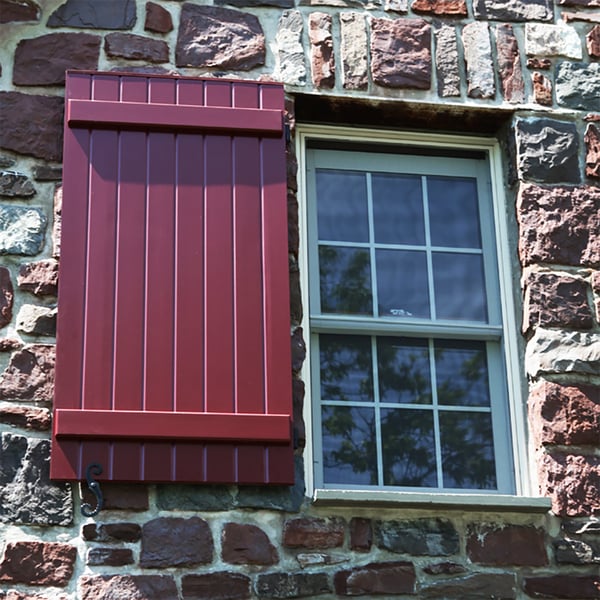 Board and batten shutters originally served several functions. They allowed goods to be easily moved into and out of structures; they shielded interiors from the elements in inclement weather; they provided airflow in good weather; they offered lighting control.
Today, most are decorative, although some architects and homeowners still desire functional board and batten shutters. Contemporary board and batten shutters are also available in subtle stylistic variations:
Closed style: Closed board and batten shutters use side-by-side planking for a clean, uniform aesthetic.
Open style:

Open board and batten shutters

give the feel of a historic structure by deliberately spacing planks with slight gaps to create a charming feel that harkens back to earlier times.
Custom-made: Board and batten shutters are also customizable to match particular window treatments; for example, they may be manufactured with curved tops to align with arched windows.
Along with their different designs, modern board and batten shutters can also be made from different materials. Traditional wood board and batten shutters are still popular, but board and batten shutters are also available in PVC options such as Timberlane's Endurian® material, which replicates the appearance and texture of wood with added durability.
Matching Board and Batten Shutters to a Home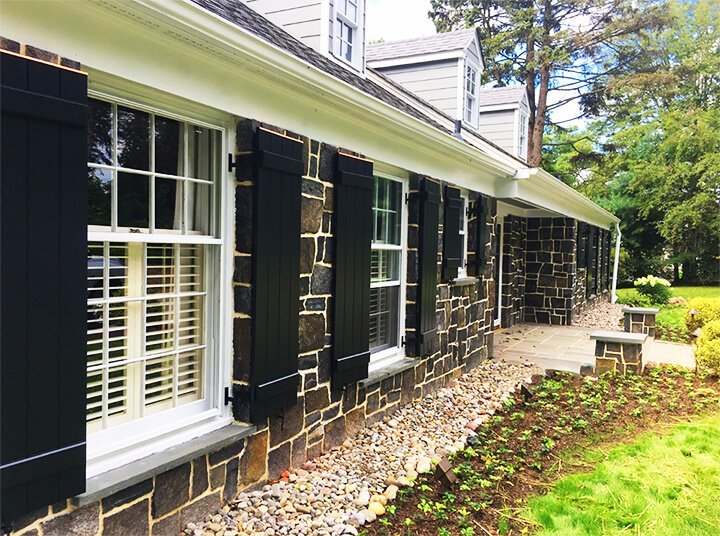 When it comes to matching shutters to home styles, the board and batten style is more adaptable than one might expect at first glance.
As the history of board and batten suggests, the style works well with traditional and European-centric home designs like French Country, Italianate and Cape Cod. The board and batten look is often a beautiful accompaniment to homes that use natural external materials like brick, stone and wood.
However, board and batten shutters can also enhance contemporary home designs. Their elegantly simple appearance can augment the clean lines of many modern homes, and they can add a burst of flair to facades that are otherwise plain or have a limited color palette.
Given their versatility, it's no wonder that board and batten shutters have endured for hundreds of years. And with the evolving materials and options available, it wouldn't be surprising if their popularity persists for centuries to come.
Timberlane: Here to Help You Find the Perfect Exterior Shutters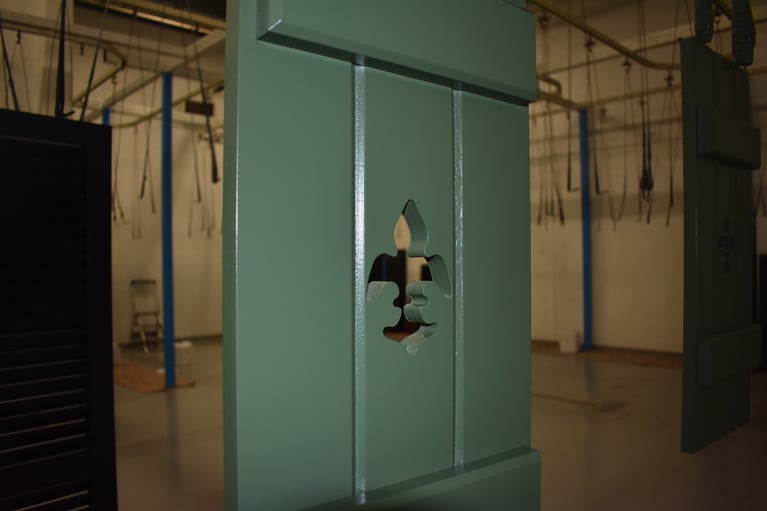 Timberlane makes the highest-quality custom exterior shutters, and we have extensive experience working with architects, builders and homeowners to find the optimal shutters for a home.
We offer a variety of shutter styles, materials, colors and finishes to meet your home's unique needs and your individual sensibilities. Connect with us today to request a quote or learn more about pairing shutters with your home.