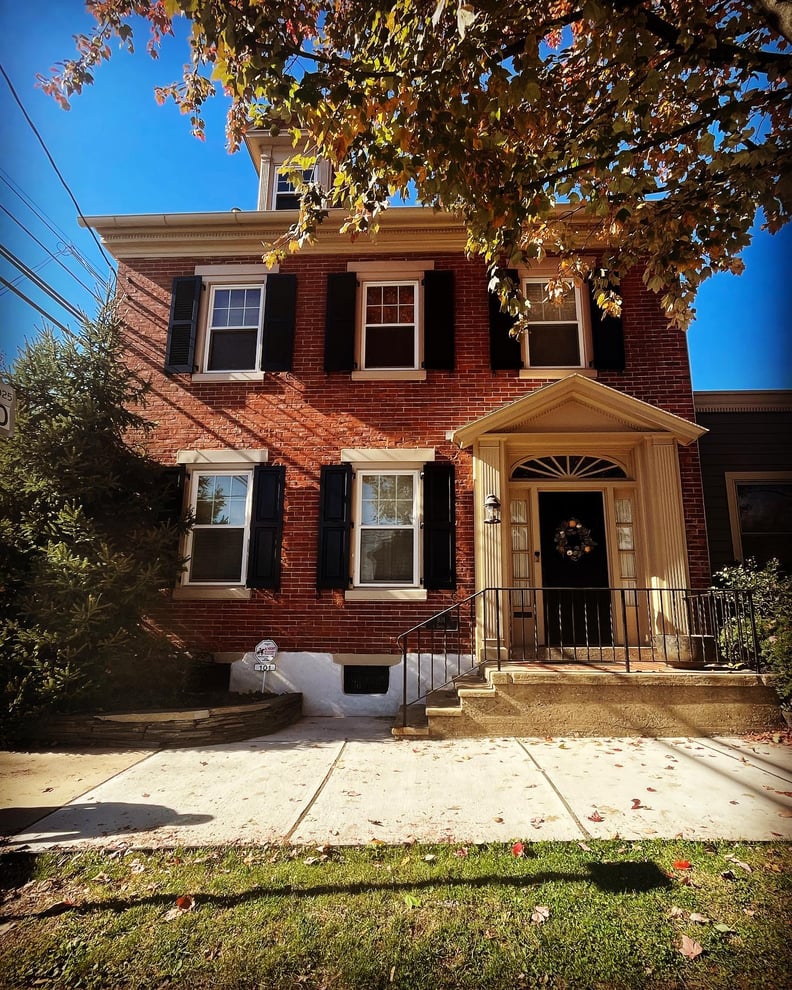 Louver shutters are among the most enduring and popular shutter styles, and they offer multiple uses for both interior and exterior shutters.
Louver shutters feature horizontal slats that provide an iconic appearance as well as several practical benefits. Louver — or louvered — shutters are traditionally operable; the blades may be raised or lowered with a tilt rod or other device.
Functional louver shutters allow homeowners to control natural light, regulate ventilation and keep out the elements. When used consistently throughout a home, louvered shutters can help improve a structure's energy efficiency.
Exterior louver shutters are also available in a decorative version that features fixed blades. Yet their versatility is one reason for the sustained popularity of louvered shutters.
A Brief History of Louver Shutters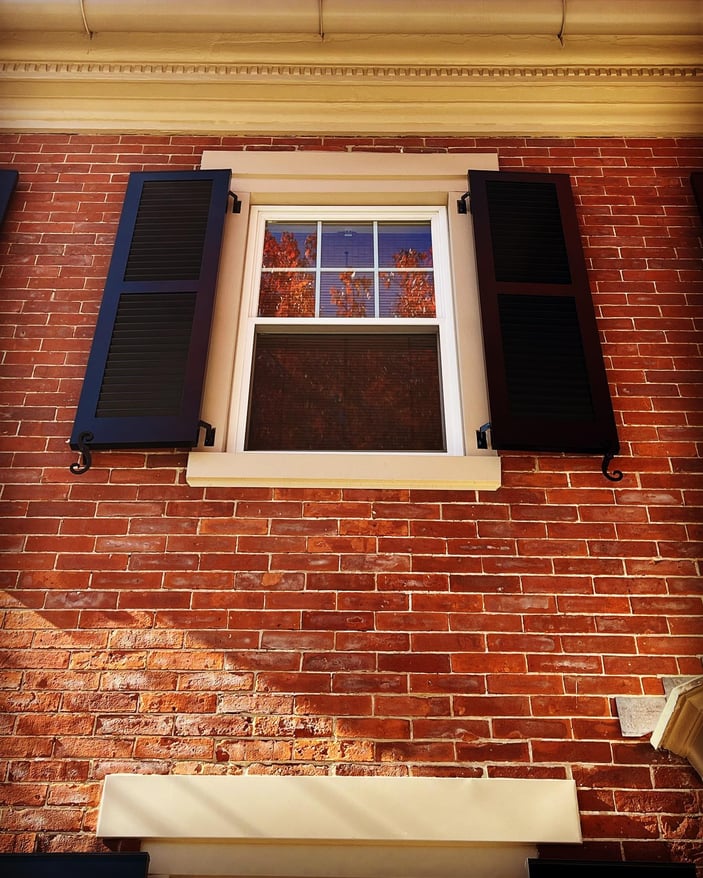 The precise history of louver shutters is not known. However, the concept was already in use by the Middle Ages. Early on, people used crude versions of the design to create basic forms of ventilation; fire-based, indoor cooking required an exit for smoke.
Over time, the permanent slats were replaced with operable versions that opened and closed by pulling a string or another form of strand connected to the blades. This enhanced the practicality of louver shutters, as it allowed residents to better ventilate their homes, modulate internal temperatures, adjust lighting and gain privacy.
Spanish explorers were believed to be the first to bring louver shutters to the Americas, although the style was long used in European nations. Louvered shutters were widely adopted among agricultural homes in regions with warm climates, such as the South, where louver shutters earned the nickname "plantation shutters."
Initial louver shutters were used indoors as blinds. After glass windows became commonplace, louver shutters moved to home exteriors for added window protection, though indoor louver blinds remain popular.
Prior to the widespread availability of electricity, louver shutters were one of the few means of managing temperature and air circulation within a structure. Today, many architects, home builders and homeowners favor a fixed-louver style for ornamental exterior shutters.
Fixed Louver Shutters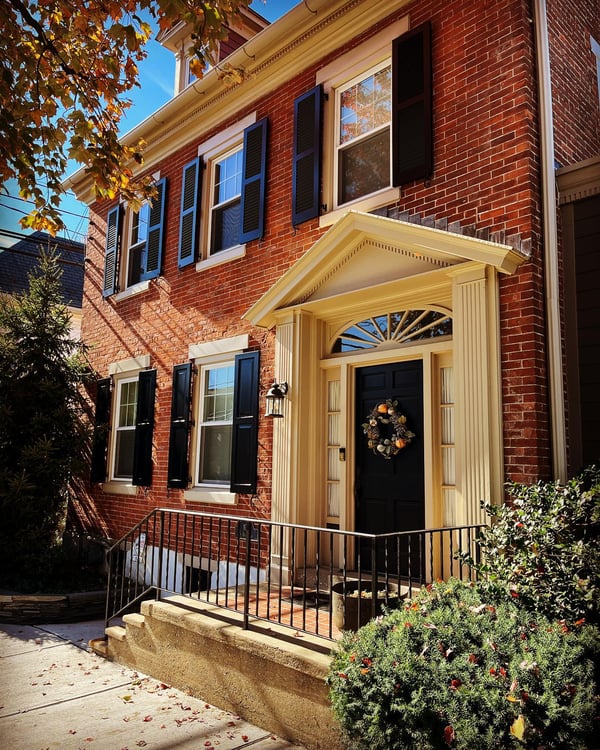 As their name implies, fixed louver shutters have blades that remain stationary.
Fixed louver shutters are generally designed for decorative purposes and attached to the sides of windows to complement the window treatments and exterior home accents. But fixed louver shutters may also be hinged or attached with tilt rods that permit the shutters to close over windows.
And even with immobile blades, fixed louver shutters offer multiple opportunities for customization relative to material and color options. Louvered shutters can even be custom crafted to fit arc-top windows.
Operable Louver Shutters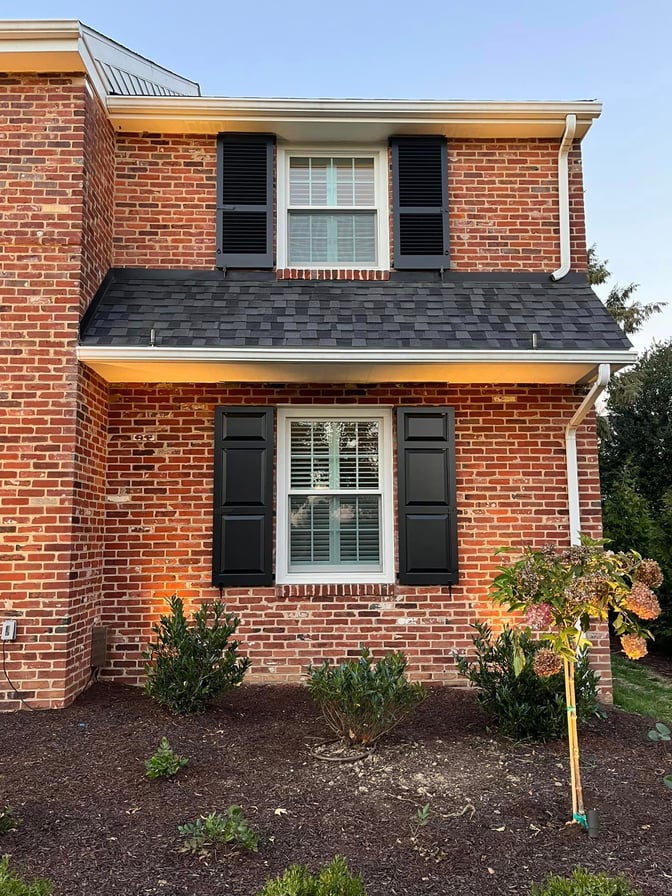 Operable louver shutters furnish fashion and functionality alike, and they can prove an especially optimal companion for historic or classically styled homes.
Operable exterior louver shutters should close neatly over a window. Contemporary, functional louver shutters typically employ tilt rods that attach to the blades and allow the blades to be raised and lowered for air, light and privacy control.
Operable louver shutters come in several configurations that allow varying levels of functionality. As with their fixed-blade counterparts, operable louver shutters also offer a high level of customization in terms of materials, colors and hardware options.
Modern, exterior louver shutters transcend time. They supply enduring beauty that can augment a home's curb appeal, and they can also offer significant savings when it comes to heating and cooling a home.
As noted above, operable louver shutters can also be a crucial element for historically accurate homes. For example, homes built in the traditional Georgian or Federal styles often employed solid shutters on ground-floor windows for privacy and insulation, but utilized louver shutters on second-story windows for sunlight, airflow and temperature regulation.
About Timberlane: Fall in Love with Louver Shutters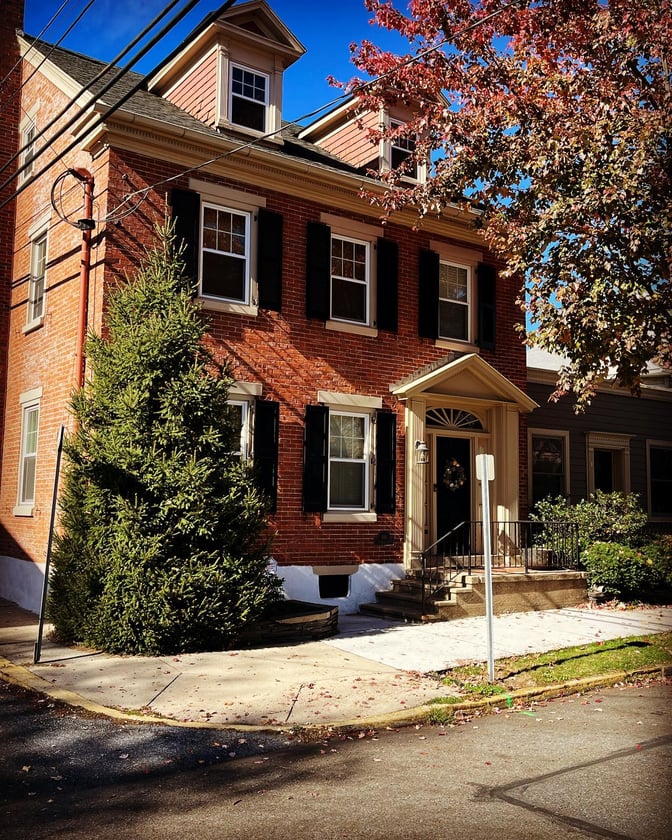 Timberlane crafts the finest exterior shutters for distinctive homes.
We understand that exterior shutters are an essential to a home's personality and curb appeal. That's why our experienced team is dedicated to collaborating with architects, builders, designers and homeowners to create the perfect shutters for a home, whether they're louvered shutters or another eye-catching shutter style.
To learn more about our exterior shutters and attachment options, connect with Timberlane today.
Photo and Installation Credit - Cornerstone Shutter Installation