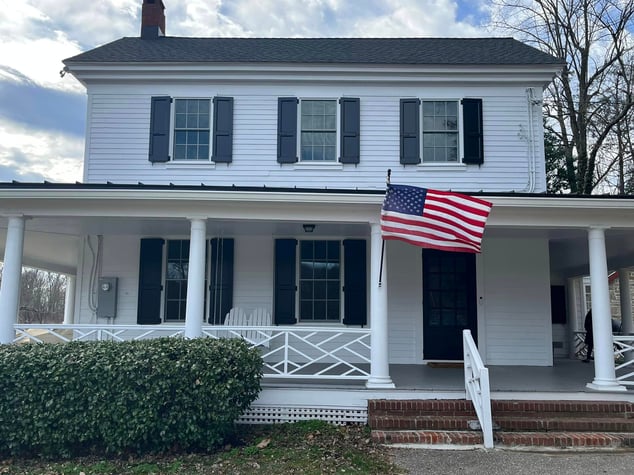 When it's time to consider exterior shutters, many residential architects and custom-home builders turn to Timberlane.
Architects and luxury-home builders understand the ample possibilities and benefits of quality exterior shutters. Shutters may be employed as decorative window accents that complement and unite a home's exterior design, or they can be both ornamental and operable. Functional shutters offer advantages including enhanced energy efficiency, privacy, light regulation, ventilation control and weather protection.
In addition to aesthetic and utilitarian considerations, there are also occasions in which historical accuracy is essential or tailor-made shutter solutions are required for unique window treatments. At Timberlane, we have more than 25 years of experience handcrafting the finest custom shutters from superior materials for historic, traditional and contemporary homes.
Following are six reasons architects and trade professionals choose custom shutters from Timberlane when beauty, design integrity and durability are crucial. Of course, we also love collaborating with homeowners who are preparing new homes or seeking to upgrade the curb appeal of their current homes.
Design Knowledge
Our artisans and design team appreciate the various roles shutters play in home design.
We know how varying shutter styles and architectural elements complement one another, and that the visual bond of exterior components such as shutters extends to homes' interiors. We recognize the depth of stylistic and practical considerations associated with shutters, including how connective and decorative hardware work together within the shutters and overall home design.
Precision Craftsmanship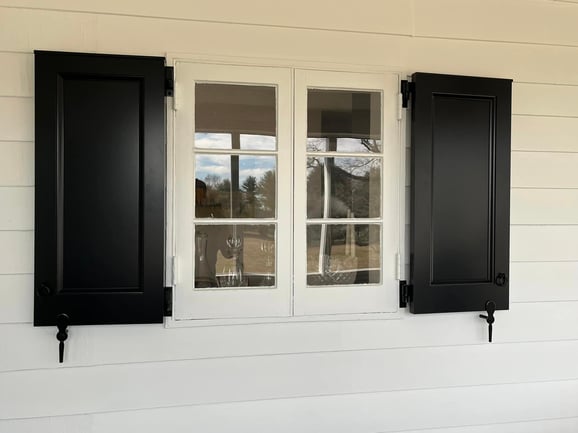 Retail shutter choices are often restrictive, especially when it comes to sizes. Ill-fitting shutters are not only visually unappealing, but they can impair use if the shutters are operable.
While there are so-called "standard" window and shutter sizes, even conventional windows have sizing variances; furthermore, many custom homes utilize distinctive window sizes and formats. Timberlane designs and manufactures its shutters to each project's specifications.
Style and Personalization Choices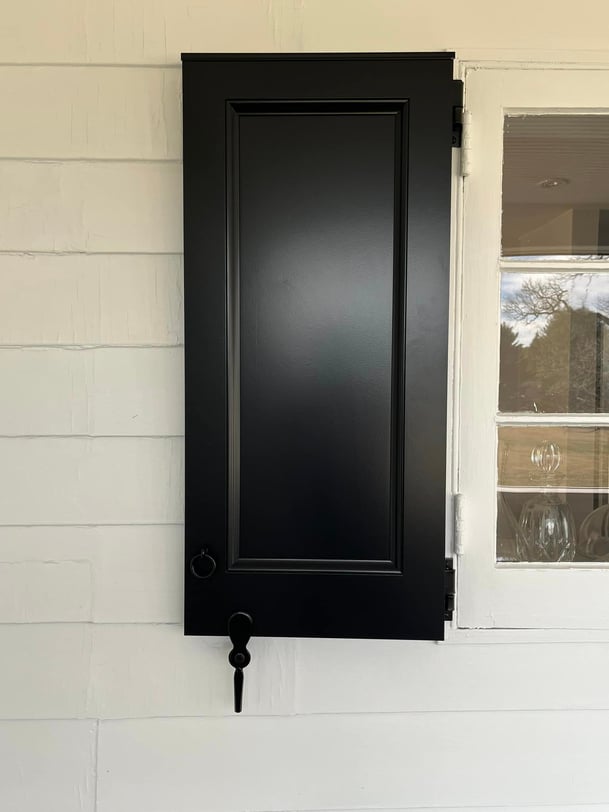 As with shutter sizes, mass-produced shutters tend to be limited in their formats and customization options.
Timberlane provides several classic and modern styles, each with its own capacities for personalization. We make custom shutters for rectangular, square and arched windows, and we maintain extensive shutter cutout and hardware catalogs.
Premium Materials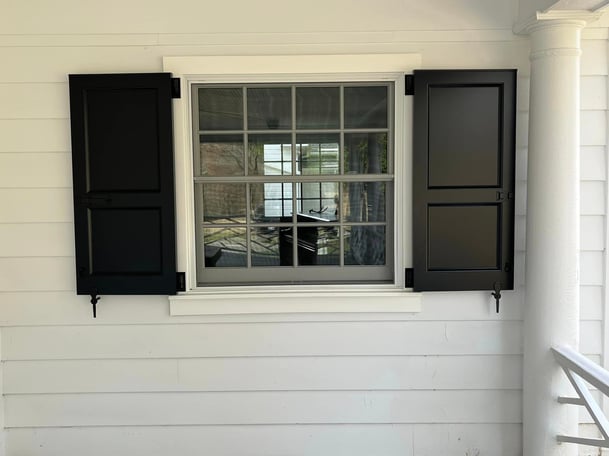 Shutters are often expected to withstand harsh weather, sun exposure and contact with foliage with minimal need for maintenance. That's why Timberlane uses elite materials for all of our shutters.
Our wood shutters are made of high-end mahogany, which is resistant to moisture and pests, but accommodating to paints and stain finishes. Our proprietary Endurian® shutters replicate the look and texture of natural wood, but in a hardwearing PVC. For those in coastal areas, Timberlane offers shutters made of hurricane-rated aluminum.
Color Possibilities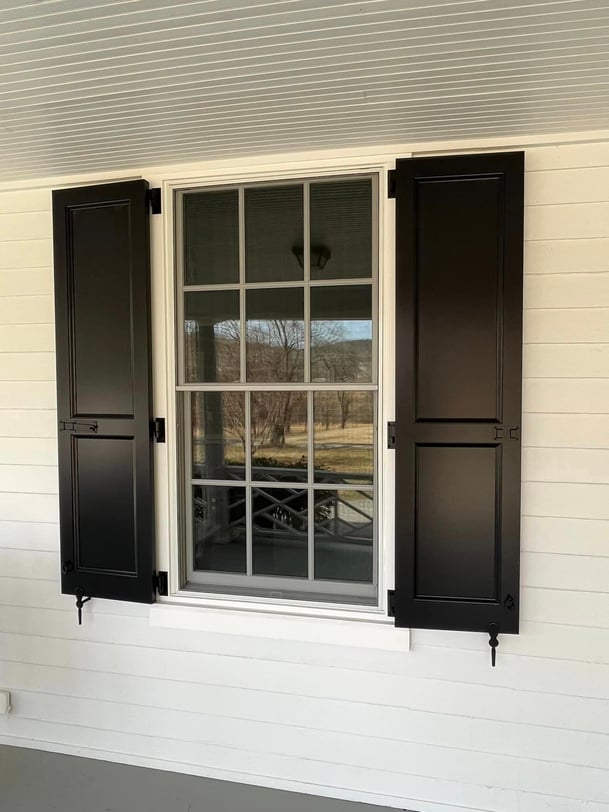 Wholesale shutters generally have minimal color and stain selections, which can force consumers to make a "close enough" decision.
Timberlane provides more than a rainbow's worth of stock colors, and we can also match custom colors. Several stains and finishes are also available for our wood shutters, so you can find the ideal hue to showcase the wood's natural beauty in conjunction with a home's exterior.
Architectural Resources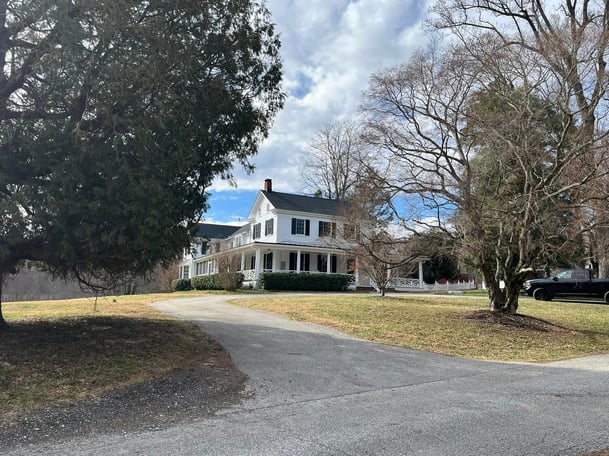 We have assorted architectural references to help ensure ideal stylistic matches and optimal fits. For example, Timberlane furnishes building information modeling (BIM) specifications for its shutters, including Revit and DWG file catalogs to aid with architectural renderings.
We also extend detailed technical specifications for all of our shutter profiles and materials, and even present some inspirational design ideas. These resources may also be of service to homeowners involved in the creation of a new home or those who desire to upgrade their current home's curb appeal.
Timberlane: Shutters that Say, 'Welcome Home'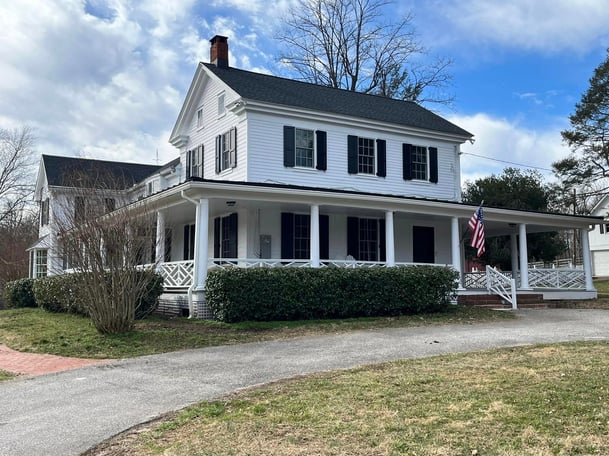 Timberlane is dedicated to crafting peerless custom shutters.
We have decades of experience working with architects, engineers, builders and homeowners to create shutters that augment each home's individual character. Our artisans have fabricated shutters with detailed authenticity for historic homes, classically styled shutters for traditional home designs, and sophisticated shutters for modern homes.
When you're ready to learn more about custom shutters or request a quote, connect with Timberlane.
Photo and Installation Credit - Cornerstone Shutter Installation