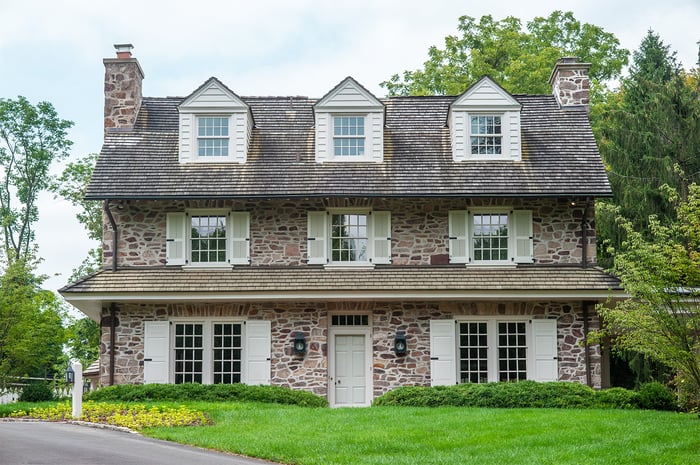 Operable exterior shutters are a great way to enhance your home's curb appeal while adding functionality that can improve your home's energy efficiency and save on utility costs.
Although shutters were historically developed for utilitarian concerns such as light control, airflow regulation, pest protection and weather defense, they have primarily been employed as decorative elements for much of the past century. But functional shutters are getting a new look for both their architectural merits and practical benefits.
Windows and Energy Loss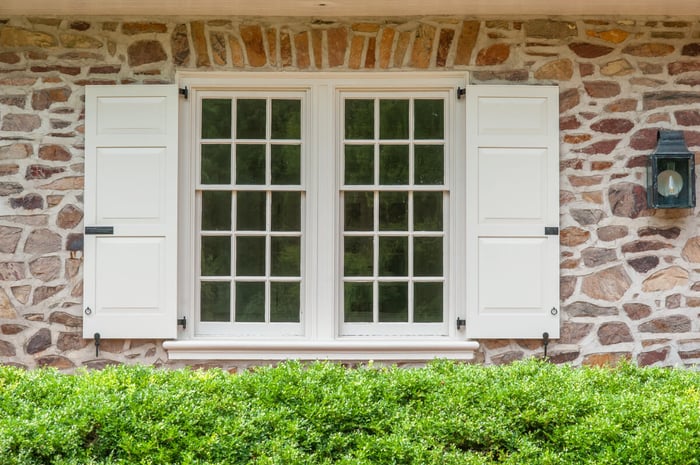 The average home loses about 30 percent of its energy consumption through windows, according to the U.S. Department of Energy (DOE). Standard, uncovered windows tend to allow heat gain during warmer temperatures and heat loss during cooler temperatures, causing air-conditioning and heating systems to run more to compensate.
As many homeowners seek to become more energy conscious amid climate change and rising utility rates, new windows and window coverings are popular starting points. The DOE notes that window coverings like shutters can help regulate temperatures, moderate energy consumption and lower energy bills.
There are several types of interior and exterior window coverings that can play roles in energy efficiency, though with varying degrees of effectiveness. Interior blinds and curtains, for example, can limit some heat transfer and solar heat gain, but they often lack sufficient density to significantly impact energy consumption or translate to substantial cost savings.
The DOE states that exterior shutters are generally the most successful option for reducing solar heat gain and preventing energy loss through windows. Operable shutters have the added benefits of light and ventilation management, and on-demand privacy.
Exterior Shutters and Internal Temperature Control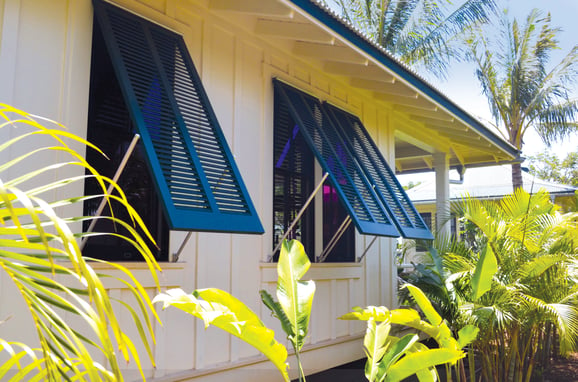 So how do exterior shutters augment energy efficiency?
A Glasgow Caledonian University study about the thermal performance of traditional windows tested different window coverings on draft-proof windows to evaluate energy loss. Shutters provided the largest reduction in heat loss by a wide margin.
Window shutters offered an average 51-percent reduction in heat loss, according to the research. Victorian-style roller blinds were second among the tested window coverings, with an approximately 28-percent reduction in heat loss; curtains provided an average 14-percent reduction in heat loss.
The research indicated that properly fitting shutters improve the airtightness of even draft-proof windows. Shutters also reduce heat absorption and heat flow through windows better than other tested window coverings.
Researchers concluded that operable shutters could be utilized throughout the year to help maintain consistent, comfortable temperatures indoors and contribute to monthly energy savings.
Similarly, a study by the Pennsylvania Housing Research Center (PHRC) in conjunction with Penn State University (PSU) examined residential-window retrofit solutions to increase energy efficiency. That research found operable exterior shutters were particularly effective at limiting solar heat gain by being able to close snugly over windows and control natural light as desired.
Well-made exterior shutters also provide an additional layer of window insulation when completely closed. This helps prevent energy loss and sustain a comfortable internal temperature.
Operable Shutter Styles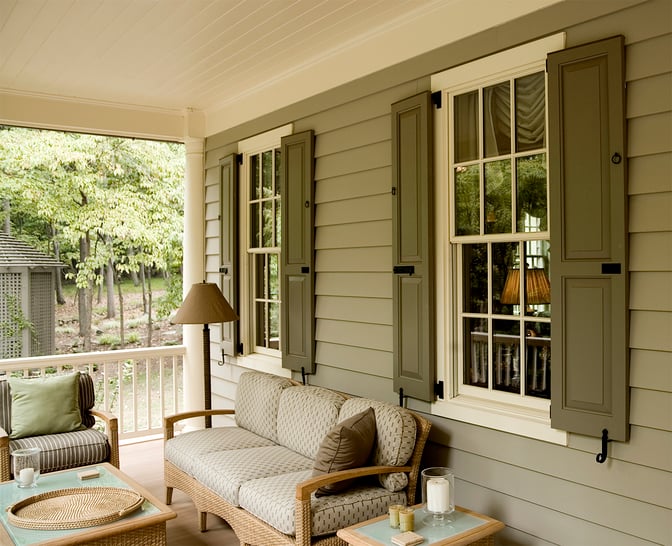 Functional shutters are available in several styles, but the PHRC-PSU singled out a few types for their energy efficiency advantages.
Depending on homeowners' personal tastes and desired shutter functions, the PHRC-PSU study observed that panel shutters, louver shutters and board-and-batten shutters were successful in improving energy efficiency when fit correctly and used appropriately. Each of these shutter types can be sealed entirely over their corresponding windows, but they can also be left open to allow in natural light or — when the windows are open — fresh air.
Louver shutters feature moveable slats that provide further command of light, ventilation and privacy. Researchers also remarked that Bermuda shutters — aka Bahama shutters and hurricane shutters — possess energy efficiency benefits with the additional value of protecting windows in storm-prone, coastal areas from weather damage.
Timberlane Shutters: Enduring Beauty, Peerless Function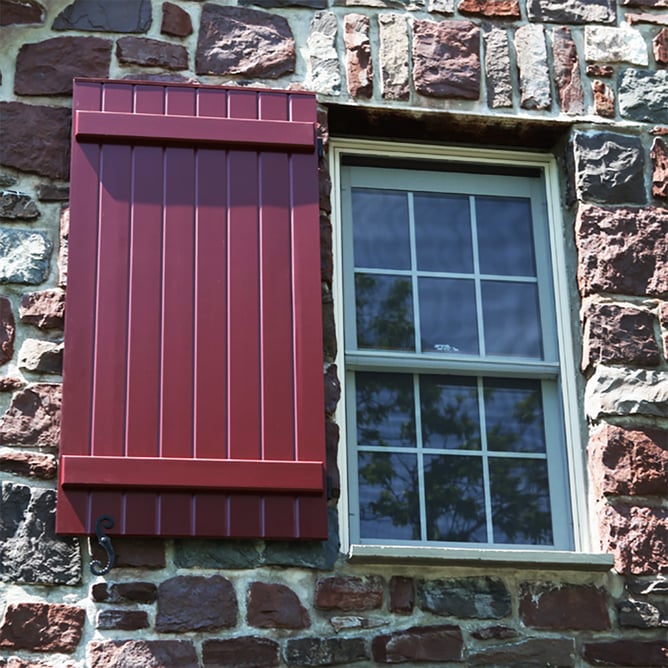 Timberlane crafts the finest, custom-made shutters to accentuate your home and reflect your unique style.
Whether you're seeking decorative shutters to enrich your home's curb appeal or operable shutters to optimize your home's energy efficiency, our knowledgeable team can help you find the ideal shutter solution. Our accomplished artisans have decades of experience working with homeowners and trade professionals to create distinctive, durable shutters that will welcome you home with flair and function for years to come.
Connect with Timberlane today to learn more about exterior shutter types and personalization options.