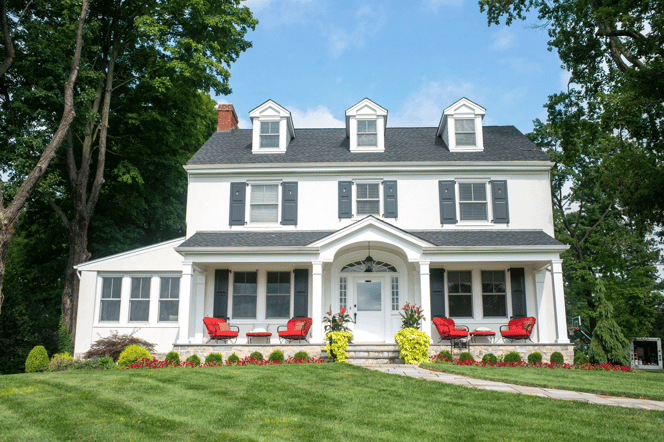 Kitchen remodels, bathroom renovations and other interior upgrades seem to steal the spotlight on home-improvement shows and social media. But the improvements that deliver the highest returns on investment and the greatest boosts to resale value are predominantly exterior enhancements.
Curb appeal is a key factor in the ROI of many popular exterior improvements, including garage doors and front doors, windows and shutters, and siding and stone veneer. Curb appeal is also increasingly front-of-mind for homeowners considering renovations.
As Home Improvement Craze Continues, Owners Seek Value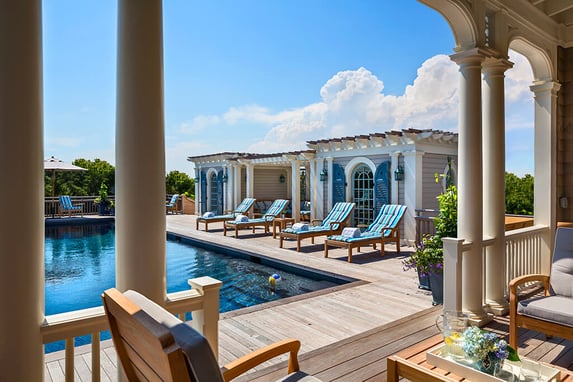 The pandemic fueled a rise in home-improvement projects that continues today.
Approximately 95 percent of homeowners plan to engage in a major home renovation within the next five years, according to a recent CNBC report. But instead of targeting specific rooms, many homeowners are considering curb appeal and the projects' returns on investment.
A bathroom remodel, for example, may seem more glamorous than a new garage door. Yet a new garage door provides instant curb appeal and an average cost recovery of nearly 103 percent while the median cost recoup of a bathroom update is only about 67 percent, according to the 2023 Cost vs. Value Report issued by Zonda Media, a housing-market research firm.
High-ROI Home Improvements: The Top 10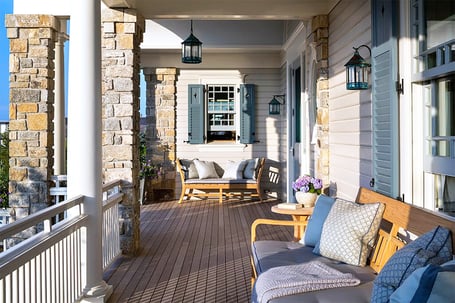 The trade publication Remodeling also produces an annual version of the Cost vs. Value Report, which is likewise based on building-product data from several resources, including the Bureau of Labor Statistics, the Consumer Price Index, the Producers Price Index and the Bureau of Economic Analysis.
According to the Zonda and Remodeling reports, the 10 home improvements that offer the highest ROI in 2023 are:
HVAC conversion/electrification: 104-percent cost recovery
Garage door replacement: 103-percent cost recovery
Manufactured stone veneer: 102-percent cost recovery
Entry door replacement (steel): 101-percent cost recovery
Siding replacement (vinyl): 95-percent cost recovery
Siding replacement (fiber cement): 89-percent cost recovery
Kitchen remodel (midrange): 86-percent cost recovery
Window replacement (vinyl): 69-percent cost recovery
Bathroom remodel (midrange): 67-percent cost recovery
Window replacement (wood): 61-percent cost recovery
In the 20-plus years that Remodeling has published the Cost vs. Value Report, exterior upgrades have consistently provided higher returns on investment than interior renovations.
Outside Looking In: Garage Doors, Windows and Shutters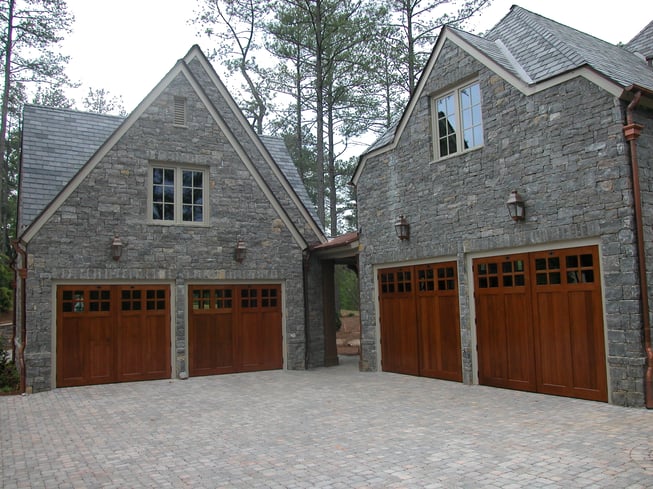 There are several reasons behind the high ROIs of exterior improvements like garage doors and window treatments compared with interior renovations.
Material costs, material and product availability, labor, location, and project scope are a few factors that affect an improvement's ROI. Another key element in the cost recovery of a renovation is its impact on home value.
Exterior upgrades including garage doors, entry doors, windows and window treatments add immediate curb appeal. A new garage door or the addition of shutters can transform how a home is viewed by visitors, passers-by and prospective buyers (not to mention how it's perceived by its current inhabitants on a daily basis).
Nearly half of home buyers said their biggest put-off when touring homes is a shabby exterior, according to a 2021 real estate industry survey. That sentiment is echoed by a 2020 study, which found that homes with compelling curb appeal sell for an average of 7 percent more than similar homes with neglected facades.
The Further Benefits of New Garage Doors and Shutters
The advantages of many exterior improvements aren't limited to return on investment and home value. Upgrades like new garage doors and functional shutters deliver practical benefits as well.
A well-constructed garage door that's built from premium materials can amplify a garage's energy efficiency and security. These details may be especially significant if the garage is attached to the home and/or is a multipurpose space such as a home office, workshop or art studio.
Operable shutters also provide enhanced energy efficiency by reducing both thermal loss and thermal gain through windows. Moreover, many shutter styles allow wide-ranging control over natural light, airflow and privacy.
Timberlane: Elite Shutters and Garage Doors for Exquisite Homes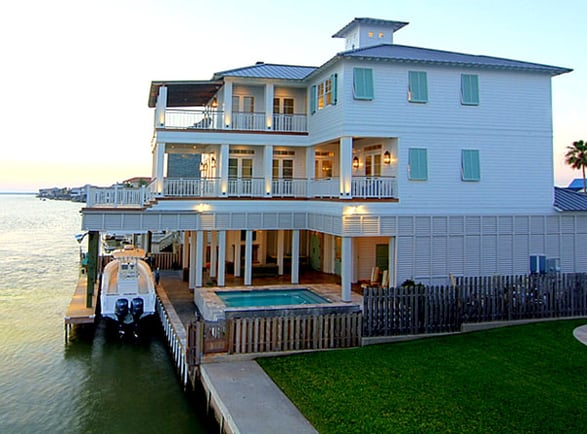 Timberlane has decades of experience crafting custom shutters and garage doors of the highest quality.
Our friendly and knowledgeable design team loves working with homeowners and trade professionals to create the perfect shutters or garage door for each home. We also maintain an extensive resources library to inspire and assist you as you evaluate styles, materials, colors and personalization options for your new shutters or garage door.
To learn more about Timberlane's renowned shutters and garage doors, or to request a quote, connect with us today.