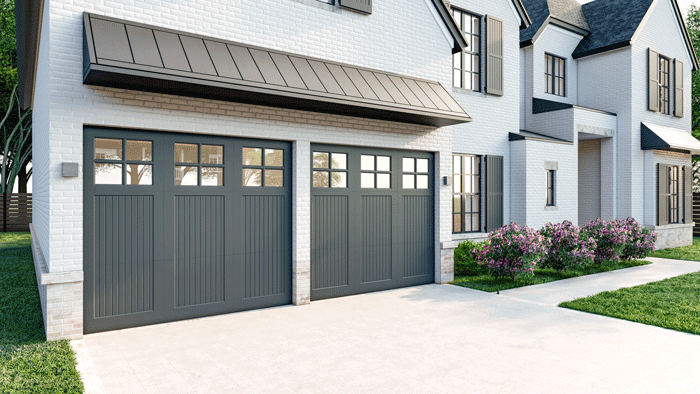 Your home's curb appeal is critical to its resale value and selling speed, but where should you start if you're seeking a cost-efficient way to enhance curb appeal?
Consider the garage door.
The Significance of Curb Appeal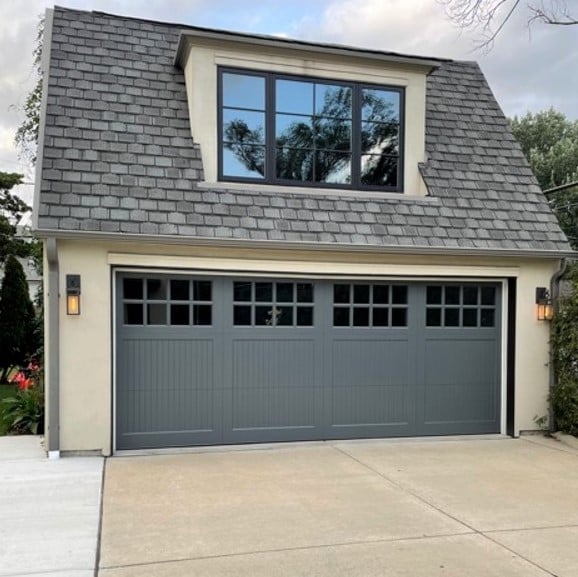 Curb appeal is key to a home's value, both real and perceived, because a house's exterior is the first thing visitors and potential buyers see. Most people begin to form impressions about a home before they even walk through the front door.
Speaking of the front door, exterior features like entry doors and garage doors register with prospective buyers. Clean, well-maintained doors that complement a home's color palette and architectural style can contribute to a favorable opinion that grows more positive as visitors enter a well-staged home.
On the flip side, weathered or ill-fitting exterior doors can be an instant turnoff. A 2021 survey by the real estate agency Re/Max found that more than 46 percent of home buyers said a shabby exterior is the biggest repellent when appraising homes.
An appealing exterior can translate to a higher resale value. A 2020 study reported by Realtor® Magazine indicated that homes with strong curb appeal sold for an average of 7 percent more than comparable homes with neglected exteriors.
Garage Doors: A High-ROI Curb Appeal Boost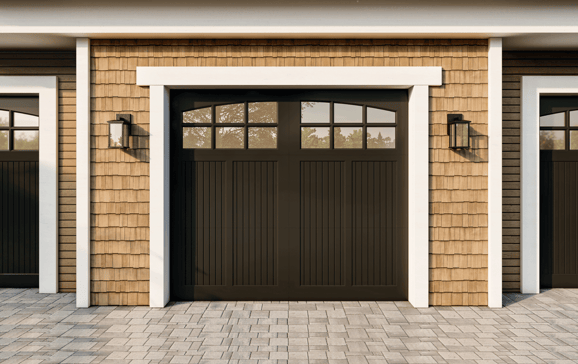 One of the most popular exterior renovations to augment curb appeal is the replacement of garage doors that are visibly worn or no longer function properly. Garage door replacement also happens to offer a high return on investment.
According to the 2022 Cost vs. Value Report by Remodeling Magazine, garage door replacement provides an average cost recoup of 93 percent. That's the highest ROI among the 20-plus home renovation projects analyzed.
Although garage doors are obvious to most visitors and prospective home buyers, they can affect the curb appeal of homes in subtle ways. Following is a closer look at the depth of garage doors' role in curb appeal.
Garage Doors Furnish Balance
A garage door is often a home's largest and most heavily used entryway. It should align with the aesthetic style of the home and provide a sense of balance.
Garage doors can also offer counterpoints to other exterior home elements. For example, if a home's exterior is a flat color or natural material such as stone or wood, a garage door in a primary color can add visual flair.
Garage Doors Elevate Other Exterior Attributes
A quality garage door goes hand-in-hand with other home exterior features. In particular, well-paired front doors and garage doors offer welcoming first impressions.
When considering garage door styles and colors, it's important to think about how the garage door will strengthen or contrast other external elements. For instance, does the home have exterior shutters? What color are the shutters and any exterior trim?
Garage Doors Capitalize on Architectural Facets
Many luxury homes are built in distinctive architectural styles. Likewise, elite garage doors are custom made in varying forms to complement the unique charms of each home.
A farmhouse-style garage door with natural wood overlays, for example, may be perfectly suited for a French Country home with which it shares design details. On the flip side, a boldly colored panel garage door may be ideal to accompany the clean lines of a modern home.
Garage Door Fundamentals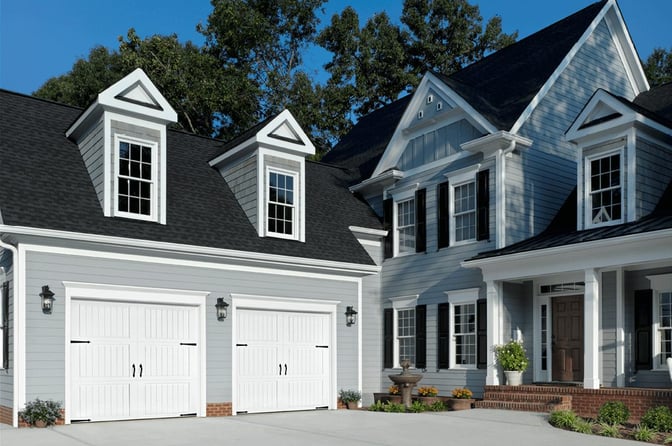 We know that garage doors impact curb appeal, and that garage-door replacement is a high-value home improvement. But when you're ready to replace your garage door, there are a few basic factors to keep in mind:
A thoughtful, custom-made garage door can be the unifying piece of your home's exterior and provide curb appeal for years to come.
Timberlane: An Open Door to Your Style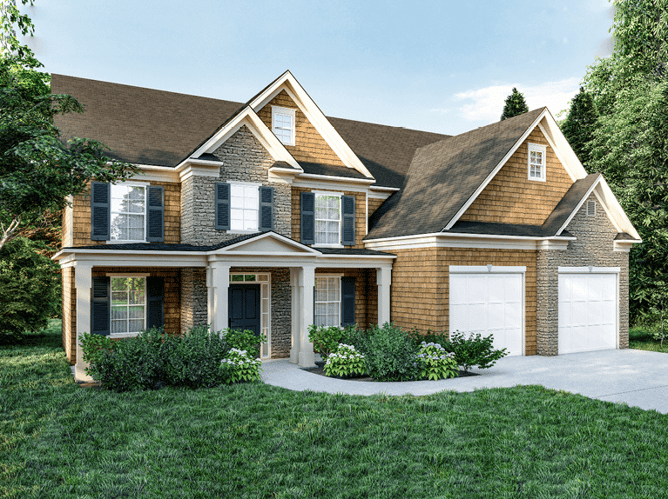 The accomplished artisans at Timberlane craft custom garage doors designed to suit the individual visions of architects, builders and homeowners.
Our knowledgeable and friendly team is here to help you choose the garage door style and options that reflect your home and personal tastes. Connect with Timberlane today to request a quote or learn more about how a new garage door can upgrade your home and enhance its curb appeal.