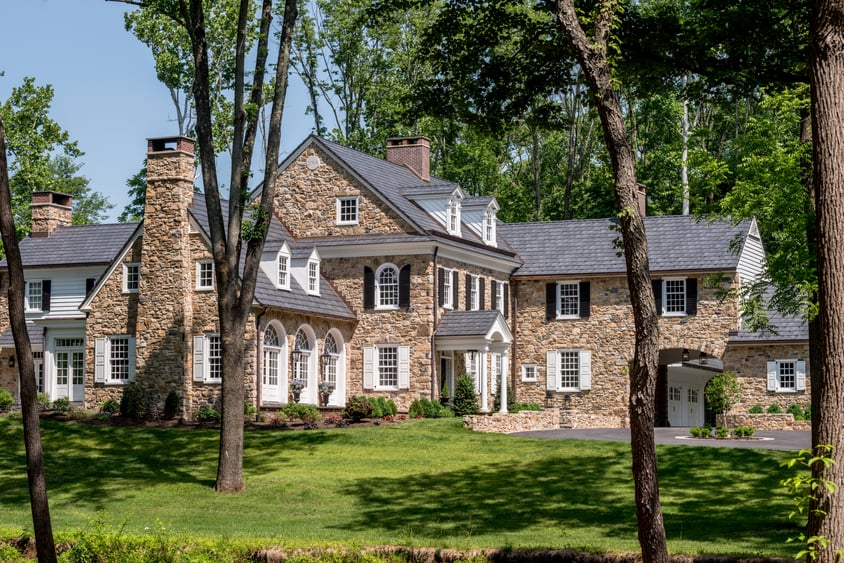 Shutters may not be the first thing that comes to mind when plotting exterior home improvements. Roofs, windows and outer materials like brick or siding tend to take precedence, and with good reason.
External upgrades like those mentioned not only amplify a home's curb appeal, they also help protect the home and prevent energy waste. Exterior remodeling improvements can also offer a significant return on investment when it comes to a home's resale value.
Exterior shutters shouldn't be overlooked as part of an exterior remodel, especially if other facets of the remodel will dramatically affect the home's appearance. External shutters play a critical role in a home's design aesthetics; updating the exterior shutters alone can subtly enhance a home's visual interest or instantly alter a home's style.
So how do you know when it's time to update your exterior shutters? And what factors should you consider if you want external shutters that will provide enduring beauty?
When to Upgrade a Home's Exterior Shutters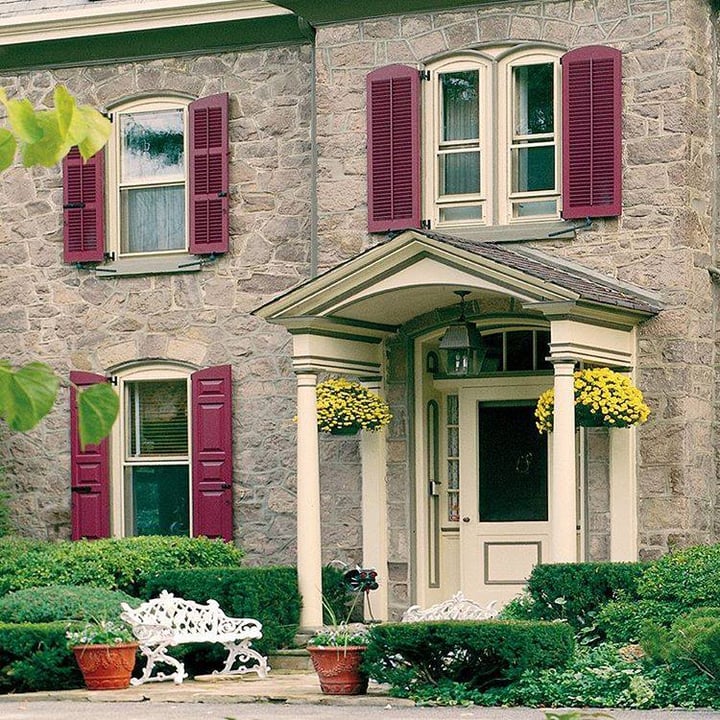 If you have quality shutters that align with your home's architecture and you're happy with their appearance relative to other exterior upgrades, there's no reason to replace them. That said, there are circumstances in which new shutters are a wise consideration:
External Color Changes
If your exterior remodeling includes color changes, whether via paint or new siding, you may also want to evaluate your shutters.
Do the current shutters match the new color? If not, do the shutters need to be repainted or replaced? Even if a home's window casings are the only objects to receive a fresh coat of paint as part of a remodel, it can notably modify how the shutters complement (or clash with) the window treatments and overall exterior.
External Material Changes
Likewise, if an exterior renovation includes a material change — such as replacing siding with brick — it's a good idea to reassess existing shutters. Exterior shutters that match a wood exterior, for example, may not pair as well with another material stylistically.
Window Replacement
The installation of new windows can affect current shutters, particularly if those shutters are functional. Even slight variations in the height and width of new windows can impact the appearance and operability of exterior shutters.
Similarly, a new style of windows may warrant shutter replacement. For instance, replacing picture windows with arc-topped windows may conflict aesthetically with shutters chosen to suit rectangular windows.
Old or Damaged Exterior Shutters
Prolonged sun exposure and weather extremes can cause shutters to fade, crack and peel depending on the material and finish.
When exterior shutters lose their vibrance or show signs of damage, it's time to consider an update. Broken or extremely worn shutters can diminish a home's curb appeal.
Upgrade to Usable Shutters
If your home currently has fixed, decorative shutters but you seek something functional, there are several options available. Operational exterior shutters can regulate sunlight, control airflow and protect windows.
Personal Happiness
If your exterior shutters were not well selected initially, or if you're no longer happy with their appearance, it's time to take a look at new exterior shutters. Classic styles are still available, but shutters have also evolved in color availability, material durability and design diversity.
Exterior Shutters and Luxury Home Appeal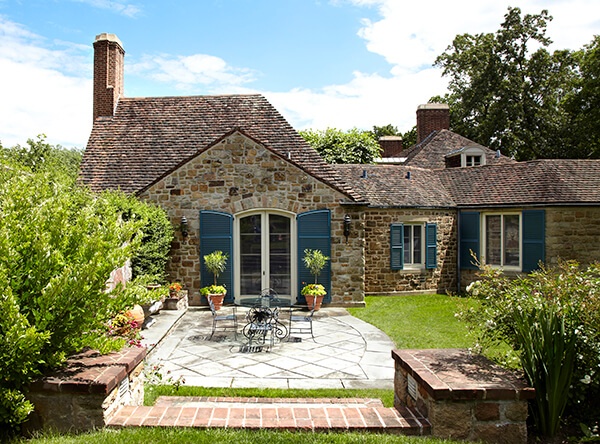 As noted earlier, exterior shutters may not be the first thing people think of when it comes to external remodeling. But they are one of the first things people notice about a house, and exterior shutters remain relevant to home improvement.
When chosen wisely, exterior shutters add inviting beauty to a luxury home. The right exterior shutters can augment a home's curb appeal and add to its value.
This is a significant point if you're considering selling in the near future. Your home's exterior is its chance to make a good first impression on prospective buyers, and even seemingly minor details such as a faded front door or worn exterior shutters can be turnoffs.
When updating exterior shutters, make sure they match your home's architectural style and color scheme. Think about whether the shutters are merely decorative, or if they should also be capable of closing to block sunlight or shield windows from weather damage.
Timberlane offers several resources to help you find the perfect exterior shutters for your home. Our House & Shutter Pairing Guide allows you to match varying shutter and home styles, and explore options regarding materials, colors, finishes and functionality.
Timberlane's Shutter Visualizer goes a step further and is a beneficial tool for those eyeing exterior shutters as part of a home renovation. The Shutter Visualizer lets you upload a photo of your home and view different shutter style and color options so you can instantly see the impact exterior shutters make.
Timberlane: Exterior Shutters that Say 'Welcome Home'
Timberlane is dedicated to making the world's finest exterior shutters, and we're ready to help you find the ideal shutters for your home.
Our knowledgeable team has extensive experience collaborating with architects, builders and homeowners to create custom shutters that celebrate each home's unique style. Whether you're seeking shutters for a new home or desire an update as part of a home improvement project, we're here to guide you to shutters that will provide vibrant homecomings for years.
Connect with Timberlane today to request a quote or learn more about exterior shutter options.