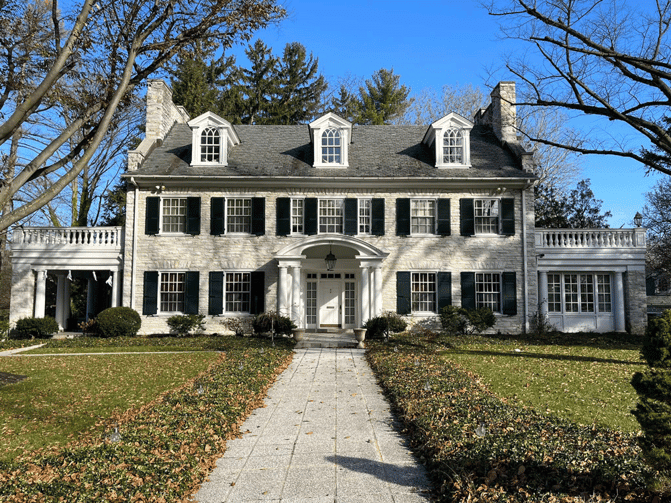 Among the many merits of luxury exterior shutters are that they can complement a home's architectural style, enhance its curb appeal and provide practical advantages like energy efficiency in addition to their aesthetic value.
But shutters that are improperly sized, awkwardly coordinated or poorly installed negate these benefits. Yet shutter mistakes are pervasive, as many home-products retailers sell mass-produced shutters designed with a one-size-fits-most mentality and many homeowners understandably aren't familiar with the nuances of shutter design and installation.
Exterior shutter blunders can be so egregious that an Architectural Digest commentary noted "Shutters to Make You Shudder" among its top 10 home façade fails. In the spirit of learning from mistakes, following is a look at some common exterior shutter bloopers and how to avoid them.
About the Size of It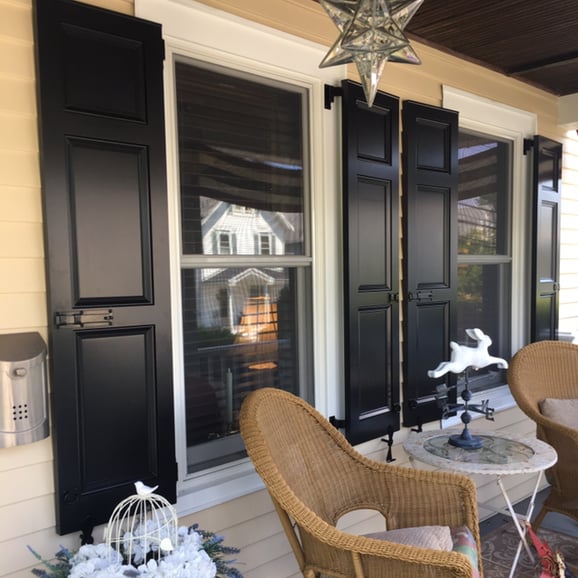 Perhaps the most common exterior shutter mistakes relate to size. When shutters are intended for decorative use, they should align with the window and at least provide the illusion that the shutters could close entirely over the window.
Shutters that extend beyond the window framing or don't reach the tops and bottoms of the framing make a house seem unbalanced. Likewise, shutters that appear too narrow to close over windows or so broad they would overlap if closed look clumsy and can diminish a home's curb appeal.
Functional shutters — those crafted to open and close over windows — should be sized precisely to seal over their corresponding windows. Detailed measurements are crucial for operable shutters, because while there are standard window sizes there are often inconsistencies or manufacturer variations among individual windows.
The (Mis)match Game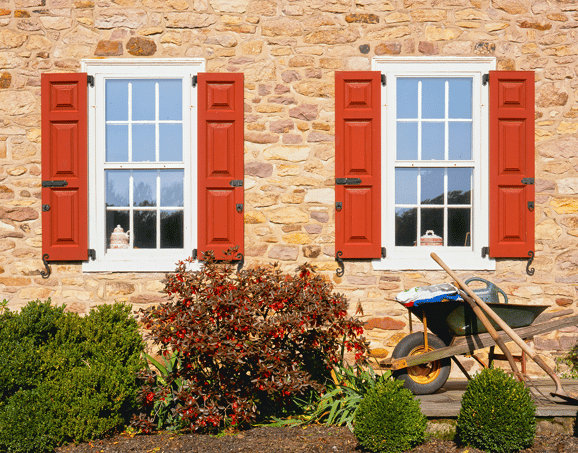 As the aforementioned Architectural Digest column observes, certain types of homes and windows seem to demand exterior shutters while some window styles are best left shutterless.
It's hard to imagine a Colonial or Federal home, for example, without their distinctive use of panel and louver shutters. Or a French Country house without its arched windows and complementary radius-top board-and-batten shutters.
On the flip side, exterior shutters can appear ungainly in conjunction with bay windows and many types of dormer windows. Those who desire shutters for picture windows or double-mulled windows may benefit from custom shutters to suit their homes' and windows' unique design elements.
Getting into Shapes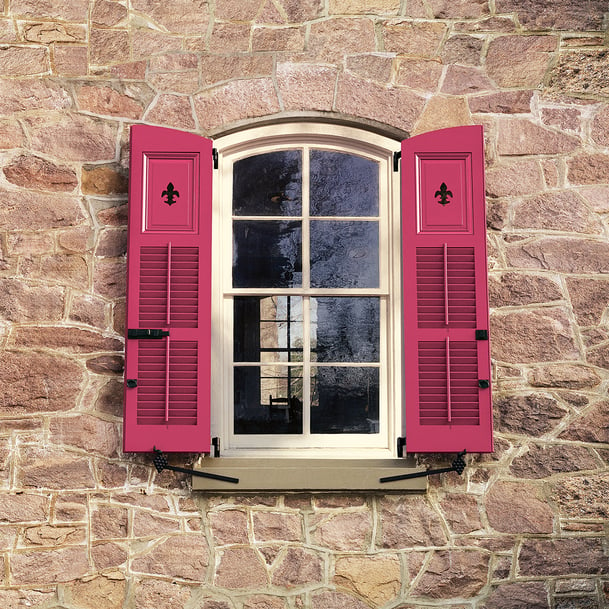 To circle back to window and shutter shapes, pairing rounded and rectangular elements is another frequent gaffe.
Even when shutters are merely decorative as opposed to functional, rectangular shutters appear ill-fitting with arched windows because they leave noticeable gaps at the window tops. Similarly, round-top shutters are an unsightly partner to rectangular and square windows because their peaks visibly rise above the window frames.
When measuring for and installing radius-top shutters for arched windows, it's essential to remember that the shutter tops should arc away from the windows when open (or affixed adjacent to the windows) so they would match if the shutters were closed.
Keeping a Distance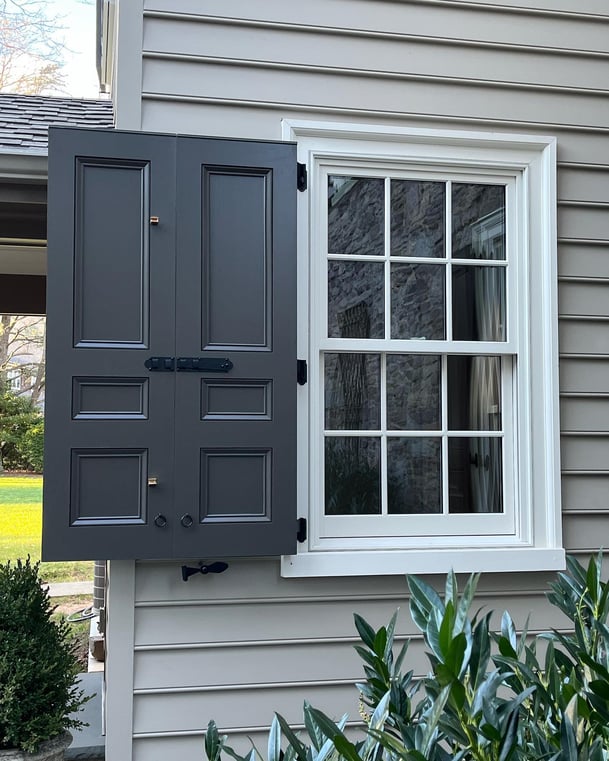 Some homes have shutters that are the perfect style and size to accompany their window types and architecture, but are poorly placed.
A common shutter installation error is to leave distance between the outer edges of the window frames and the shutters. These vacant spaces stick out like proverbial sore thumbs and make it clear that the shutters couldn't close over the windows.
Shutters should rest at an even height directly abutting the windows. Depending on the shutter type, some allowance may need to be made for connecting hardware like hinges or pintels, but there should otherwise not be an apparent division between the shutters and their corresponding windows.
Shutter Pairing, Measuring and Installation Resources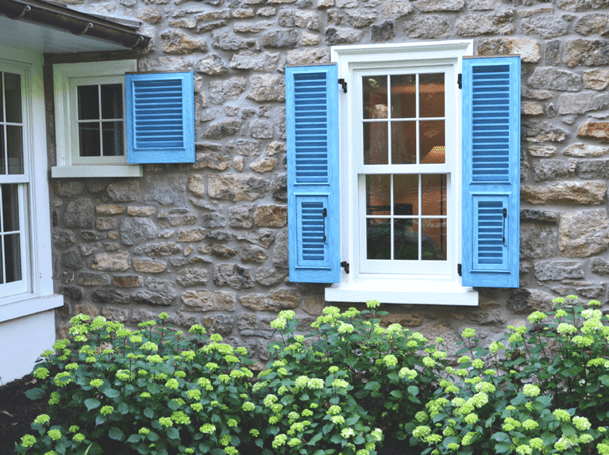 As the leading manufacturer of premier exterior shutters, Timberlane offers several resources to help architects, builders and homeowners choose the right shutters for their homes and ensure those shutters fit and perform as intended.
To learn more about compatible home and shutter styles, check out the House and Shutter Pairing Guide. This illustrated guide depicts numerous popular home and shutter styles, and explores which are well suited for one another.
To see how varying shutter styles and colors may look on your own home, visit the Shutter Visualizer. This tool allows users to upload a photo of their home — or choose from a library of home styles — and discern how different shutter types and color schemes would appear in real life.
Timberlane also offers detailed measuring instructions and thorough installation tips.
About Timberlane: Distinctive Shutters for Extraordinary Homes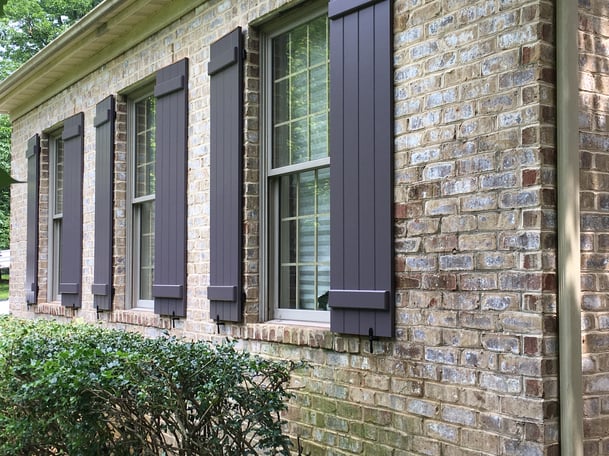 Timberlane crafts exquisite, custom exterior shutters for the finest homes.
Our knowledgeable team has extensive experience helping trade professionals and homeowners choose the ideal shutters for their homes and ensuring they have the information necessary to install them without fail. Connect with Timberlane today to learn more about your exterior shutter options or to request a quote.