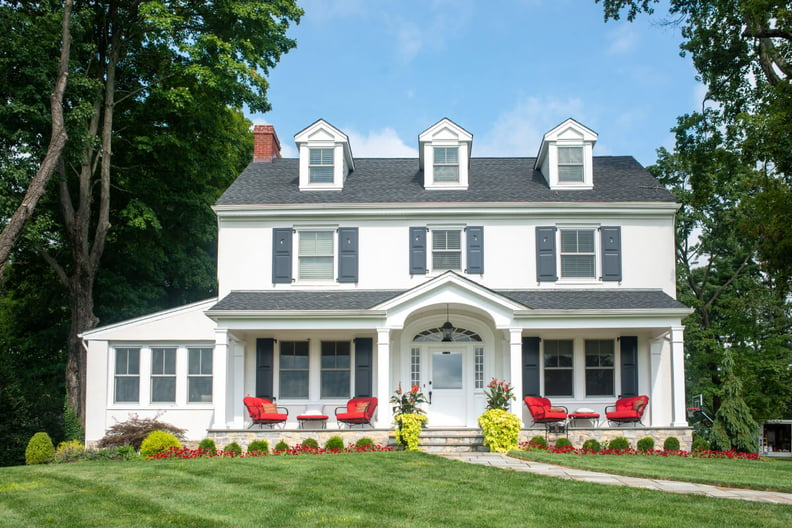 Exterior shutters that properly fit a home's windows and align with its architectural elements can elevate a home's curb appeal.
However, ill-fitting shutters have the opposite effect; poorly sized exterior shutters are immediately noticeable, and they can detract from a home's exterior appearance and value. If the shutters are designed to be functional, inaccurate measurements can render them inoperable.
Even when exterior shutters are purely decorative, precision and fit relative to windows and structural design are still important factors. This is why the first step in adding or upgrading exterior shutters for a home is measuring.
Window Measurements for Exterior Shutters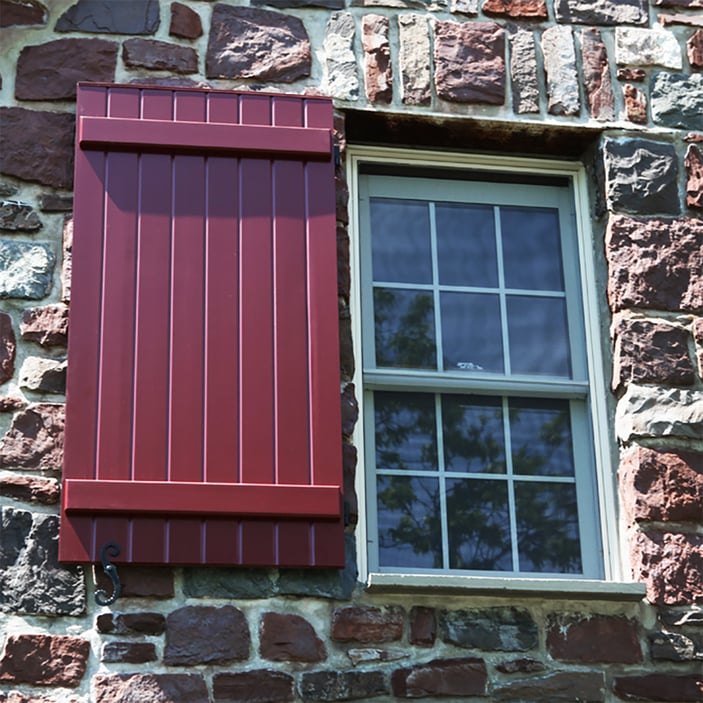 Don't let your windows' apparent uniformity fool you. No two windows are exactly the same.
Yes, there are so-called "standard" window sizes, but even these sizes come with some inconsistencies that may be amplified by manufacturing variations, the window frame, window casing or window jamb. Furthermore, custom builds such as luxury homes often utilize unique window sizes designed specifically for a given home.
When preparing to add exterior shutters, measure every window, even if they're believed to be the same size. It's also advisable to follow the old construction adage to "measure twice" (you can leave out the "cut once" when it comes to exterior shutters).
Taking multiple measurements ensures you have precise sizing within a degree of fractions of an inch. This is especially significant if your shutters will be functional.
To start, measure the width and height of each window as if the shutters are closed over it; even if the shutters are decorative, this will assure proportionate sizing. As a general rule, a shutter will be half the width of its corresponding window.
The height of exterior shutters should match the height of their corresponding windows. Again, it's crucial to measure each window side as there may be slight differences in width and length.
Window Measurement Disparities and Adjustments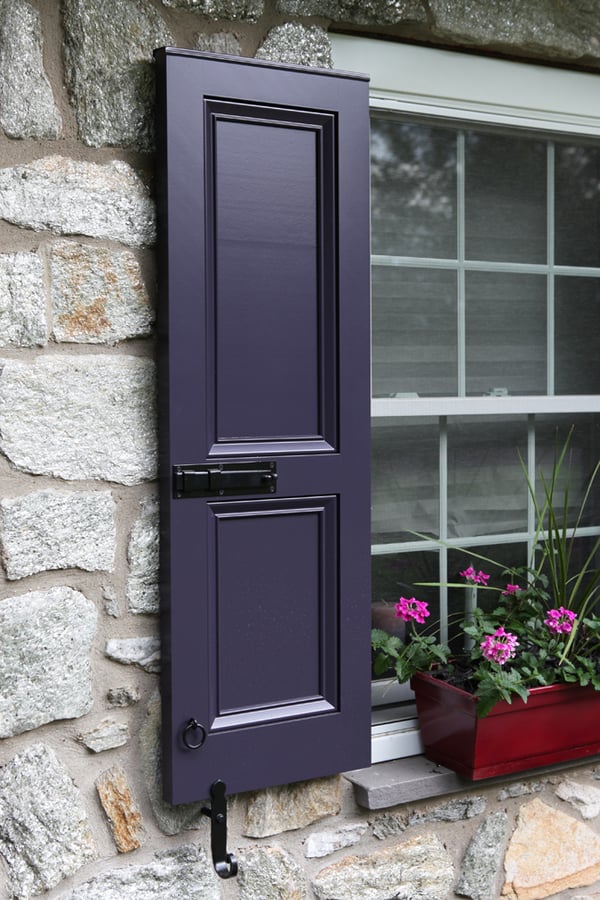 If you encounter measurement variations, such as slightly different widths for a window's top and bottom, use the smaller measurement. Unless the shutters are designed to be operable, minor disparities of ¼ inch or less will not affect the appearance of the shutters relative to the windows.
Measuring for functional shutters requires additional care and the consideration of installation hardware that allows the shutters to operate. For the hardware, key measurements include:
The window jamb depth, which is the distance between the home's exterior surface and the window jamb.
The window casing width, which is the space between the home's exterior surface and beginning edge of the window jamb.
For operable shutters, deduct ¾ inch from the shutter pair width and ½ inch from the height to provide clearance. For more information about hardware considerations, check out Timberlane's Shutter Hardware Measurements guide.
Measurements for Radius-Top Windows and Shutters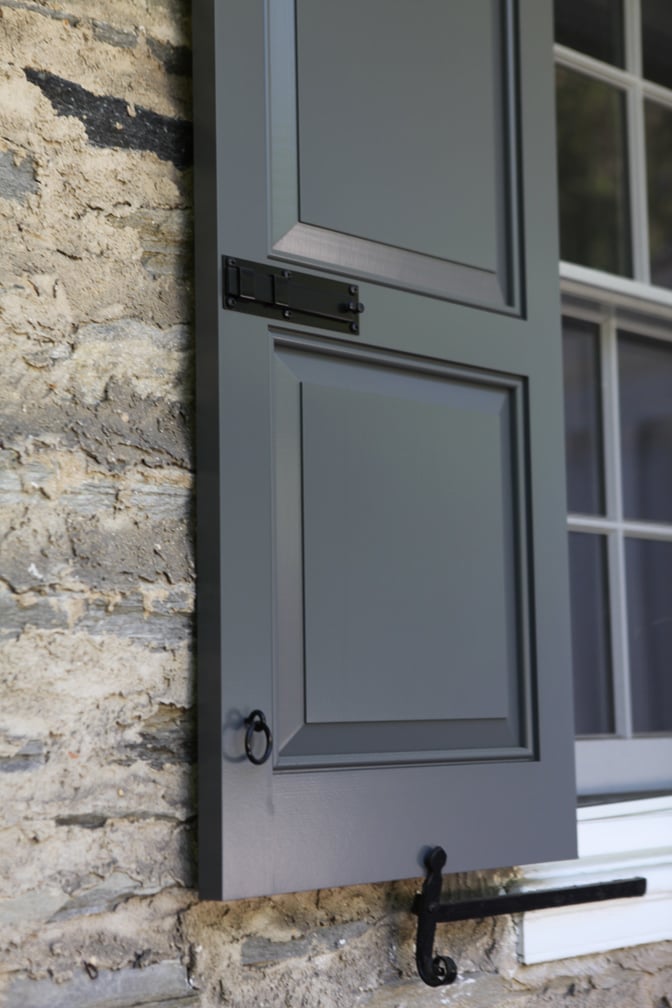 If you plan to install arch-top shutters, a few additional measurements are necessary. While the approach to shutter pair width remains the same, you'll need multiple height measurements to account for the curvature at the top.
For radius-top shutters, establish the arch window's so-called "high point." This is determined by measuring from the window's base to the peak of the window's arch.
You'll also need to determine the arch window's "low point." This is accomplished by measuring from the window's bottom to the lowest point of the arch radius.
As with measuring for rectangular shutters, it's crucial to measure for arch-top shutters as if the shutters are closed over the windows and to measure for each window side. And remember to measure twice; taking a little extra time to gather precise measurements up-front can prevent frustrations when it's time to install.
For additional sizing tips, see Timberlane's How to Measure for Exterior Shutters video.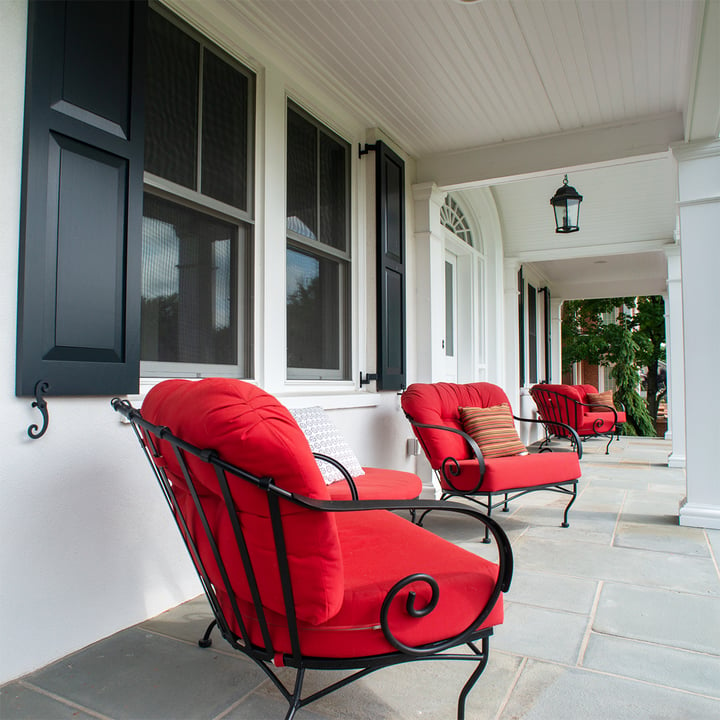 About Timberlane: Custom Shutters As Unique as Your Home
Timberlane is a leader in high-quality, custom-made exterior shutters. We know that precision is instrumental to how shutters fit, function and enhance your home's curb appeal.
We also understand the nuances and challenges of proper shutter sizing, and our team is here to answer your questions and make sure you measure for an optimal fit for your new shutters. Timberlane has extensive experience collaborating with architects, builders and homeowners to craft custom shutters uniquely suited for each home's design and functional needs.
Connect with Timberlane today to request a quote or learn more about exterior shutter styles, materials, finishes and hardware.