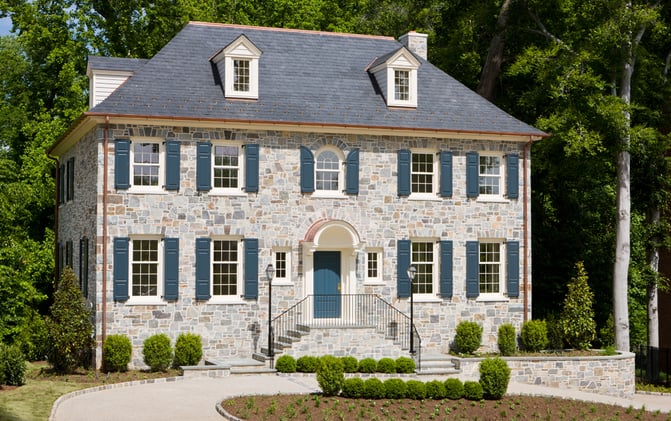 High-quality exterior window shutters should be low-maintenance. But all exterior shutters require occasional checkups and care.
Periodic maintenance is especially important for operable shutters to keep hinges, locks and other hardware in working order. Intermittent inspections and cleaning are also crucial if you have wood shutters, if your shutters are exposed to weather extremes, or if your shutters have contact with trees or other plants.
Following are six exterior shutter maintenance hacks that can keep your shutters looking beautiful and functioning optimally with minimal time and effort.
1. Inspect Your Shutters Regularly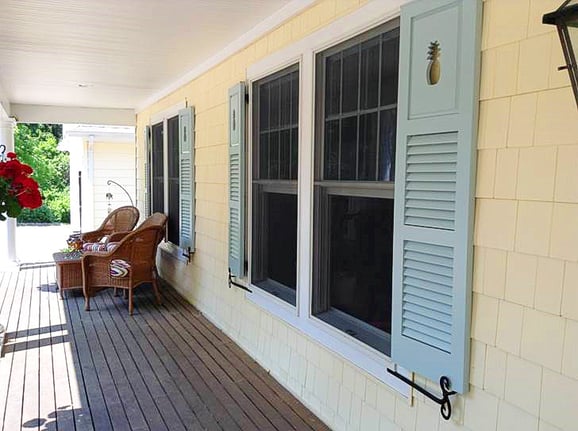 Give your shutters a good once over on at least an annual basis. If you have wood shutters or operable shutters, you may want to inspect them a couple times per year.
Look for signs of wear and deterioration such as faded paint or finishes, cracks or chips, corroded hardware, or moisture damage. If the shutters are functional, ensure that they open, close and lock properly.
2. Use the Appropriate Cleaning Products and Methods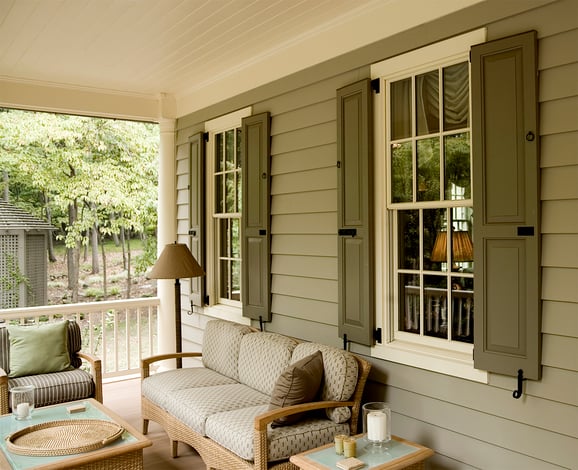 Before cleaning your shutters, consider the shutter material. While the best wood shutters are moisture-resistant, for example, they shouldn't be cleaned with chemical solutions or blasted with power sprayers.
Wood shutters can be cleaned with dry, soft rags or dusters; if necessary, a solution of dish soap and warm water may be used. A dish soap and water bath is also ideal for PVC shutters, such as Endurian® shutters.
3. Wipe or Wash Away Dust and Debris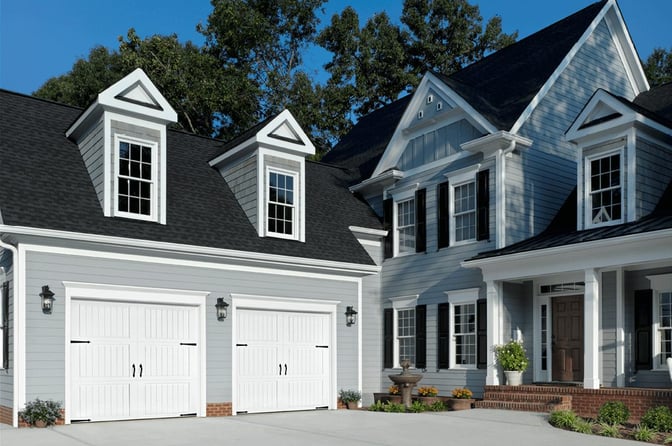 Most shutters can be maintained with a quick, simple cleaning session that involves removing dirt and cobwebs with a dry rag or duster; you may also use compressed air or a vacuum with a soft brush attachment to remove debris from hard-to-reach spots. Make sure to clean around the connecting hardware and functional options like hinges.
If the shutters are dirt encrusted, wash them with the aforementioned mixture of dish soap and warm water then towel dry them completely, including any metal connective components. If you have operable louver shutters, take care to wipe gently between the slats (soft, pliable dusters like Swiffers work well on louver shutters though solidified dirt may require a wash with a soap-and-water-soaked cloth).
4. Clear Branches and Leaves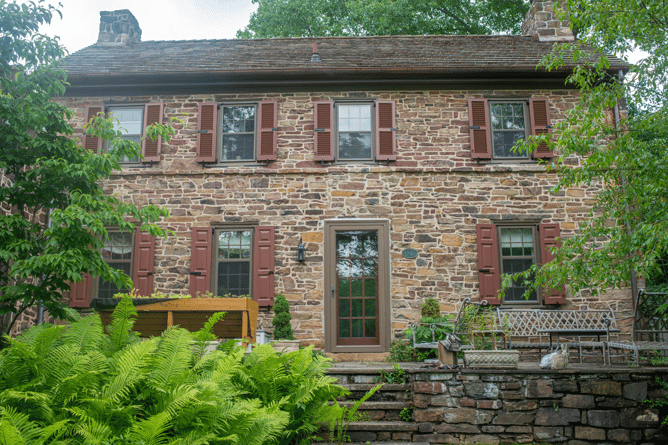 If you have shrubs or trees near your windows, the branches may scrape against your shutters or contribute to leaves accumulating in and around the shutters.
To protect your shutters and windows, prune overgrown branches that are close enough to easily contact or be blown into them. Lingering leaves, pine needles or other plant-based detritus can typically be dusted away or washed off with mild soap and water.
5. Assess Vines and Other Creeping Plants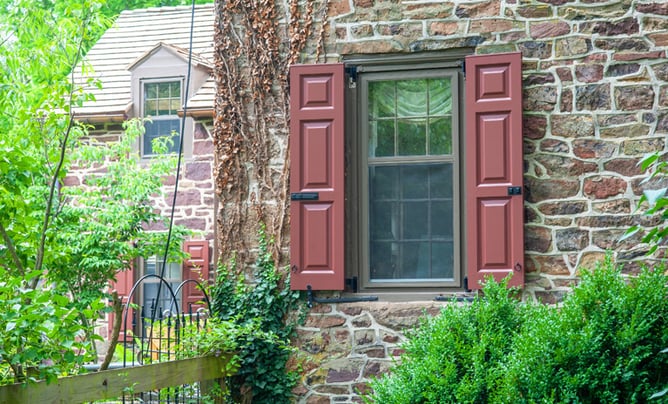 Many people enjoy vines and other so-called "creeping" plants, but some species of vining plants are invasive and can take over exterior home features like shutters and gutters. And once creeping plants gain hold, they can cause damage to paints, finishes and functional hardware, and be difficult to eradicate.
If you have unwanted vines or other wall-climbing plants, pull them away from shutters and other exterior elements that they can grow around; use care if the plants have grown around connecting hardware or operable components like hinges and louvers. If you choose to use a weed or invasive-plant killer, pare the plants away from the shutters and closer to ground level as the chemical solution may further damage paints or stain finishes.
6. Watch for Water Damage to Wood Shutters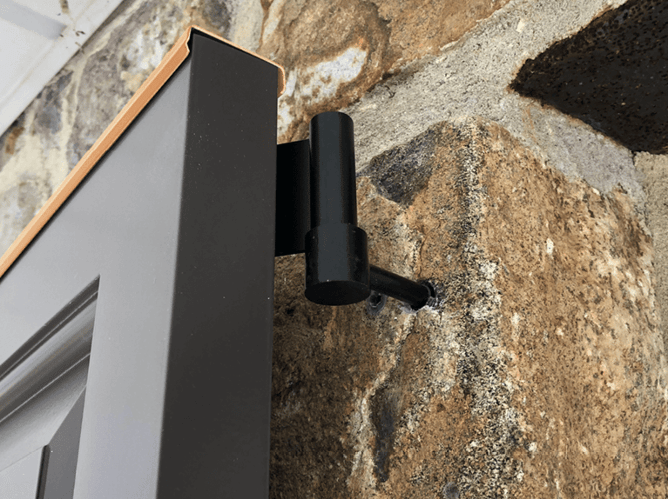 If you have uncapped wood shutters, moisture may accumulate on the shutter tops and seep into the wood before the shutters have a chance to dry. When inspecting your shutters, look for signs of warping or rot.
If the shutters are undamaged, you may want to consider shutter capping to protect the tops and prevent moisture absorption (shutter capping also adds an elegant aesthetic touch). If the shutters appear weathered, they may be repainted or refinished to refresh their appearance and protect the wood; if the wood is warped, cracked or rotting, it may be time to replace the shutters.
Explore Durable, Custom Shutters from Timberlane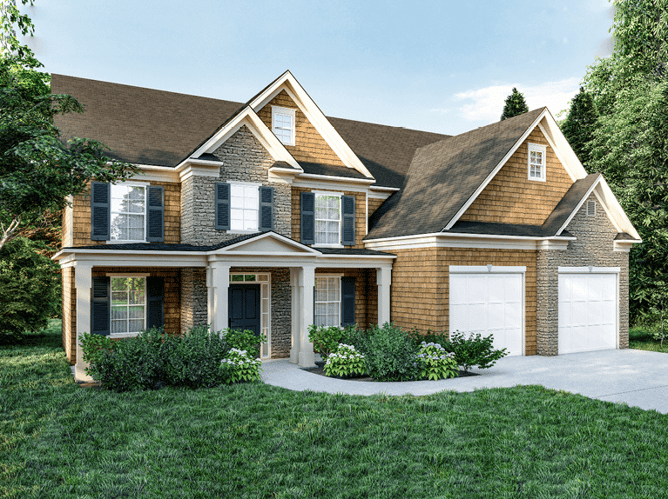 Timberlane crafts distinctive custom shutters for distinguished homes.
Timberlane's accomplished artisans use the finest materials to manufacture low-maintenance shutters of peerless strength and beauty. Our knowledgeable and friendly team loves working with trade professionals and homeowners to create shutters that complement each house's unique look and will welcome residents home with sophisticated style for years to come.
To learn more about your exterior shutter choices or request a quote, connect with Timberlane today.