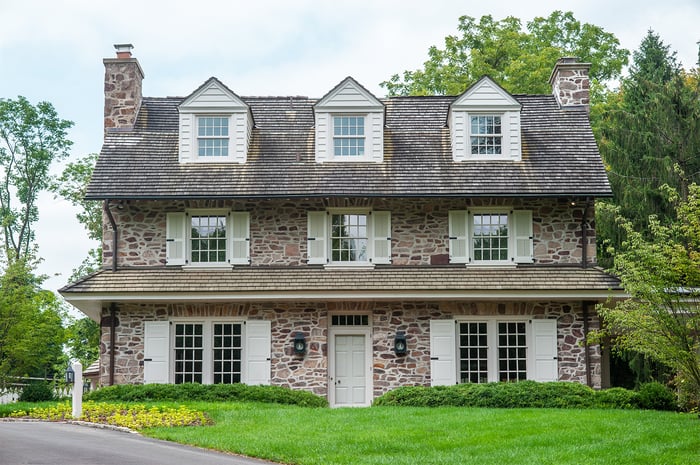 Exterior window shutters bring a sense of order and uniformity to classic and modern luxury homes alike. But that doesn't mean the shutters themselves need to be uniform.
On the contrary, there are times when using multiple exterior shutter styles can provide the perfect accents to a home's external style. When mixing window shutter styles, it's important to consider how the different shutter types look in conjunction with one another, as well as with the home's architecture; it's also crucial to think about shutter functionality.
Why Mix Exterior Shutter Styles?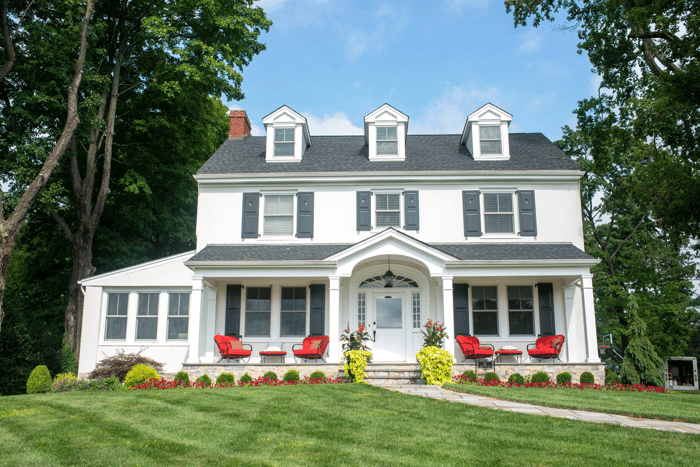 One reason architects, home builders and homeowners choose to mix shutter styles is to perform different functions on different levels of a multi-story home. Another is to complement varying design elements of a multi-level home.
For example, a Colonial-style home may benefit from panel shutters on the lower level but louver shutters on the top story. Panel shutters allow for light control in common gathering areas, but they also provide privacy when desired. Louver shutters, meanwhile, offer airflow and light regulation on a room-by-room basis.
Now think about French Country and Mediterranean-style homes, which traditionally incorporate rectangular and arched windows. These homes likewise call for a mix of radius-top shutters and rectangular shutters, both of which can be custom made in several styles; one popular pairing in these European-influenced homes is to use rustic board-and-batten shutters on the lower level and arc-top louver shutters on the upper level.
Other Shutter Mixing Considerations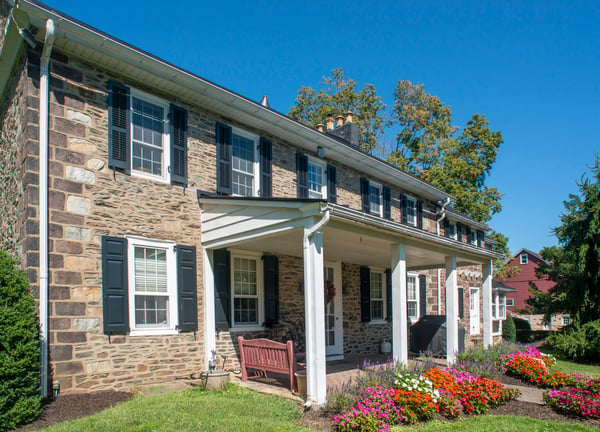 While multi-story structures are common prompts for mixing and matching shutter styles, there are other reasons to do so as well.
For instance, a home may feature disparate window sizes and styles. In addition to the aforementioned radius-top windows, a home may have additional window shapes or configurations that demand separate shutter styles.
The need to spruce up a home's exterior or replace shutters on a single level are other opportunities for mixing shutter styles. If you're seeking a simple way to enhance a home's curb appeal, adding new shutters in different styles that augment each other and the home can be an eye-catching embellishment.
There are no rules for mixing shutter styles, although some homes have historically paired certain shutter types with the upper and lower levels. That said, when considering different shutter types it's essential to determine if you're elevating your home's appearance or complicating it.
One tool that can help in this regard is Timberlane's shutter visualizer. This resource allows you to upload a photo of your home, or choose from a library of popular home styles, and view how different shutter types and colors will look in real life.
Finally, think about purpose. Do you want shutters that are decorative and fixed in place, shutters that are fully operable or a mix of both? Depending on your home and personal desires, you may want decorative shutters on a lower level where you have interior window treatments, but functional shutters on the upper level for more personalized control of light and ventilation.
Popular Shutter Pairings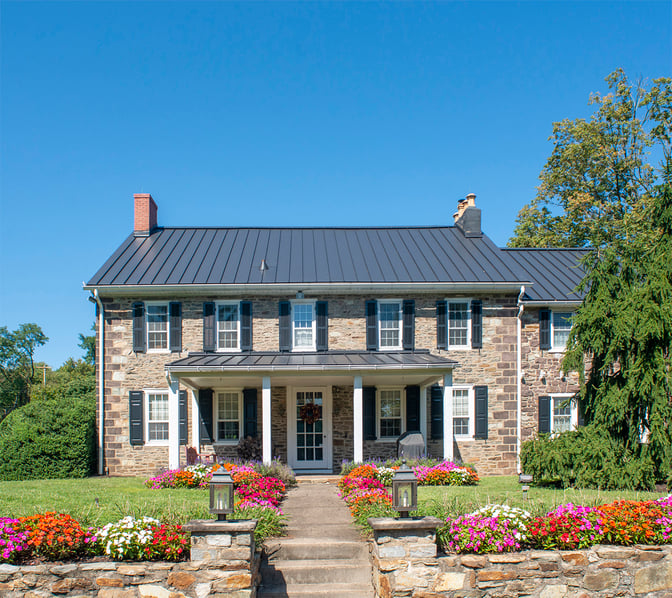 As we touched on previously, there is no "right" solution to pairing shutter types, but there are some combinations that are well-recognized fixtures among luxury home styles.
One of these is the blend of panel shutters on the ground floor and louver shutters on the top floor for Colonial and Federal homes. This combination, which is now applied to a spectrum of home types, grew out of practicality.
Historically, the panel shutters were employed to allow light and air during the day, but privacy and security at night or when the home was unattended. The louver shutters could be similarly opened or closed, but provided additional control of natural light and airflow.
One modern shutter-pairing trend that has emerged in coastal areas is blending louver shutters and Bermuda shutters (aka hurricane shutters). Homes that utilize this combination typically install louver shutters on the top floor to manage sunlight and the breeze, and Bermuda shutters on the lower level to allow better ventilation on hot summer days and greater protection from high winds and rain during storms.
Additional Shutter Pairing Options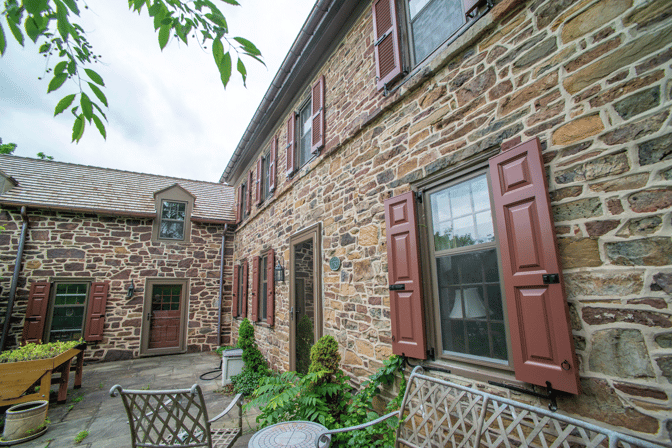 Along with different styles, you can also configure your individual shutters to complement one another. For example, panel or louver shutters can feature varying numbers of fields.
Different types of connective and decorative hardware are also available to personalize your shutters and amplify your home's overall appearance. As with shutters themselves, some customization options are decorative, others are functional and some are designed for historical accuracy.
You can also use divergent colors to accessorize mixed shutter styles. Those colors may be classic and subtle (such as white on lower-level shutters and black on top-tier shutters of a brick home) or intended to add vibrancy to a neutral home color.
Creating a Professional Mixed Shutter Look with Timberlane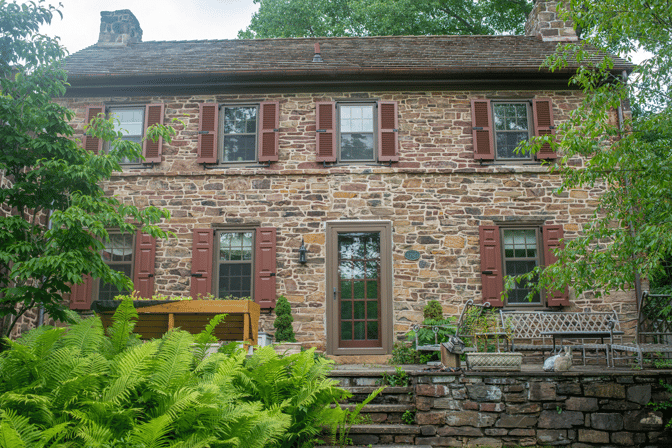 While mixing exterior shutter styles is often a great idea, you still want to do so thoughtfully. Working with a custom shutter manufacturer like Timberlane can make all the difference.
Timberlane's knowledgeable team has extensive experience collaborating with architects, builders and homeowners to choose the perfect shutter styles and colors for their homes. If you have questions about shutters or want to learn about the benefits of custom shutters, we're ready to listen and help.
Connect with Timberlane today to learn more or request a quote.