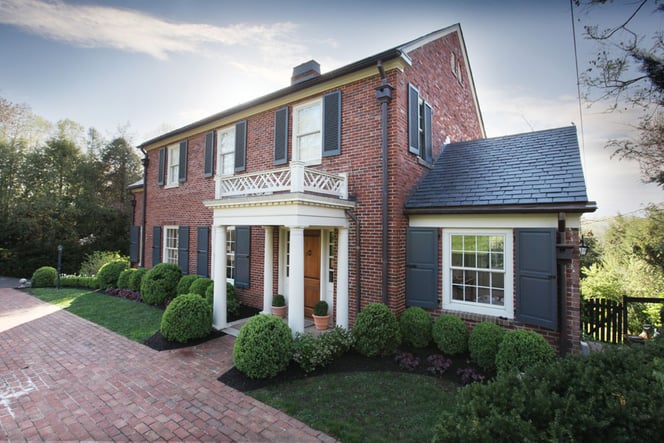 New exterior shutters are a great way to add instant character and curb appeal to a home. But if you're replacing existing shutters, what should you do with the old ones?
Due to their materials and coatings like paints and stain finishes, most window shutters aren't easily recyclable. However, there are alternatives to junking worn shutters depending on their condition and your own creativity.
Shutter Materials and Recyclability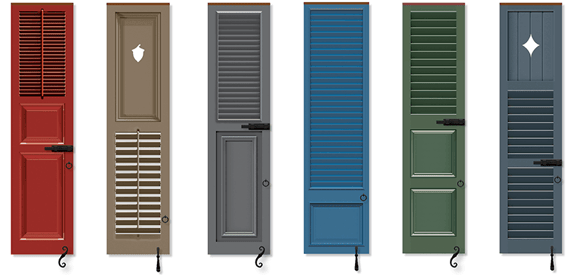 Most modern exterior shutters are made from PVC, fiberboard, wood or aluminum.
While PVC and some of its related plastic compounds are technically recyclable, the availability of recycling for vinyl products is limited due to the additives they contain. The recyclability of PVC shutters may be further impaired by added dyes or paint.
Similarly, fiberboard is neither recyclable nor compostable due to chemical additives. The adhesives used to bind fiberboard can contaminate wood recycling or release toxins if composted.
Although untreated wood is recyclable, wood shutters are typically either painted or coated with a stain. This renders them unrecyclable, but they may be salvaged or repurposed depending on the shutter style, wood type and condition.
Aluminum, which is a popular material for Bermuda shutters and hurricane shutters, is widely recyclable. Even painted aluminum shutters — including those with powdercoat — can often be recycled, although they may have to be broken down or taken to a large-item recycler.
If your old shutters can't be recycled, they may be upcycled or otherwise repurposed. Following are just a few ways to reuse retired shutters.
Handcrafted Furniture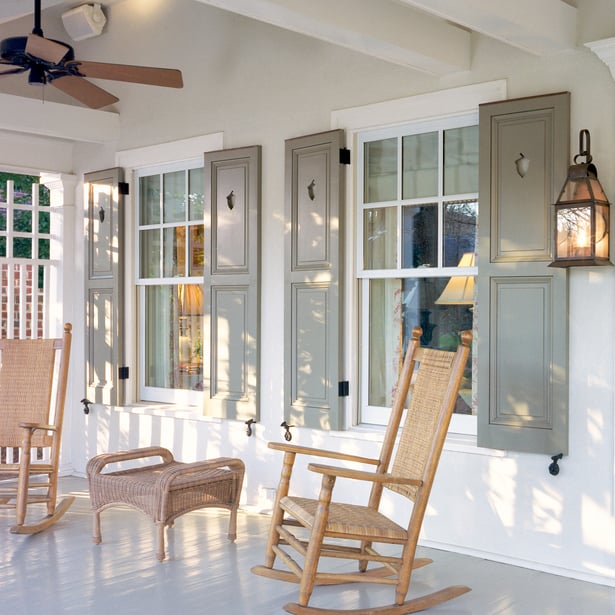 Quality window shutters are comparable to furniture for a home's exterior, so perhaps it's no surprise that old shutters often make good handcrafted furnishings.
Repurpose shutters for chairs and benches, or coffee tables and side tables. Old shutters can also be used to create bed headboards and bookcases.
Decorative Organizers and Storage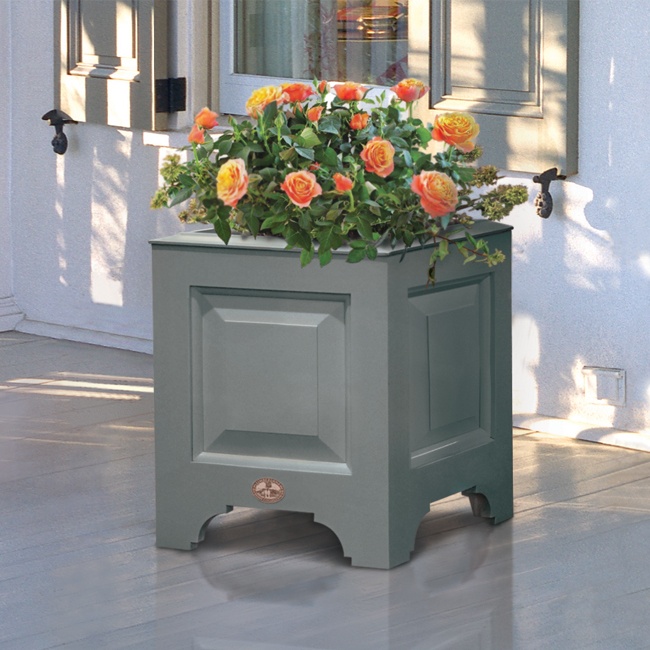 Many shutter styles lend themselves to second lives as decorative organizers and storage objects.
For instance, old louver shutters are natural fits as mail organizers, magazine holders and holiday card displays. Shutters can also be upcycled into cabinets, coat racks, coffee- and tea-cup holders, planters, shelving and toy boxes.
One-of-a-Kind Picture and Mirror Frames
Old wood shutters, particularly those with individual planks like board-and-batten shutters, can find new purpose as artful picture frames and mirror frames.
A recent article about shutter upcycling demonstrates how to reconstruct shutters as frames. Old shutters can also be fashioned into stylish borders for entryways and windows.
Distinctive Room Dividers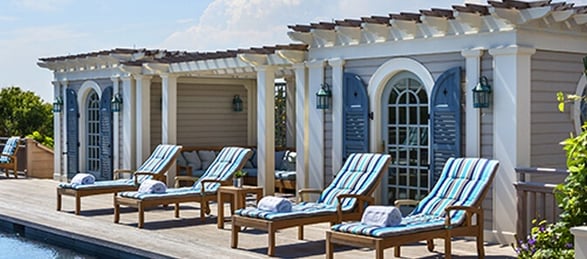 If the shutters are in relatively good repair, they can be repainted or refinished and used to divide interior or exterior spaces.
Larger shutters can provide intimacy for indoor or outdoor gathering areas, such as dining rooms or grilling islands. Smaller shutters can add function and visual flair to serving areas or patio bars.
Unique Birdhouses
A historic New Jersey hotel was preparing to dispose of its old window shutters when one of its employees came up with a better idea than sending the shutters to a landfill.
The hotel's handyman transformed the shabby shutters into chic birdhouses. The houses are made from wood shutter frames, louvers and panels, and they're accented by other vintage objects like doorknobs and faucet heads.
Ornamental Signs and Artwork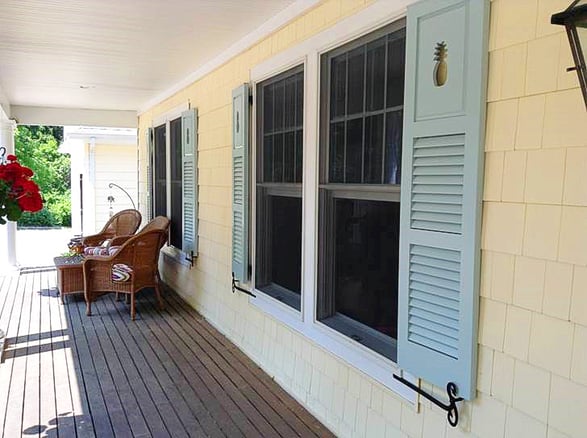 Exterior shutters have long blended form and function, and they can continue to provide beauty and purpose after their initial lifespans.
Old shutters can find fresh starts as decor and signage for weddings and other events, or as the backdrops for decorative business signs like menus or inspirational messages for the home. They can also be broken down and reshaped into three-dimensional works of art bound only by your imagination.
About Timberlane: Shutters Built for Life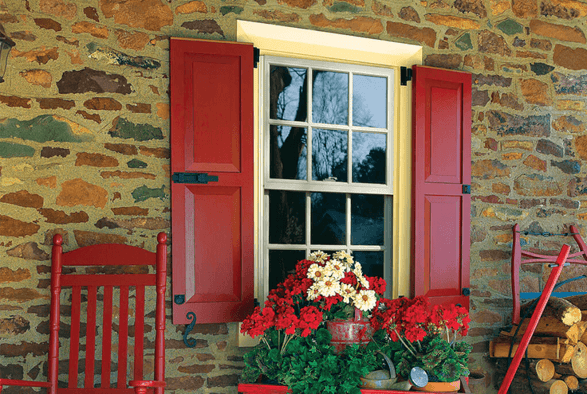 Timberlane is dedicated to making the world's finest exterior shutters.
Our skilled artisans have extensive experience handcrafting custom shutters of peerless beauty and durability for luxury homes and historic structures. We offer several classic and contemporary shutter styles with a nearly limitless array of personalization options, from material choices to custom color matching to shutter cutouts to period-appropriate hardware.
Our knowledgeable design team loves collaborating with homeowners and trade professionals to create the perfect shutters for each project. If you're ready to learn more about custom shutters or request a quote, connect with Timberlane today.