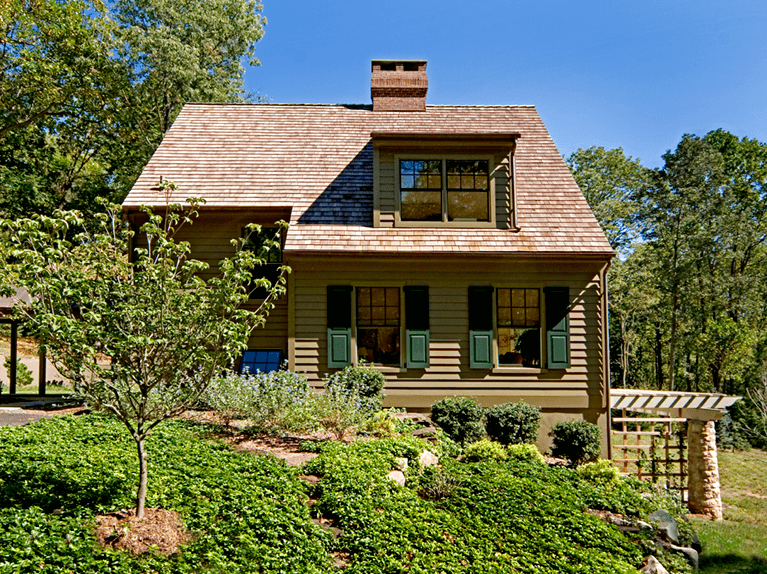 Shutters are a wonderful way to elevate your home's curb appeal; they add color and character that guests can't help but admire as they approach your front door. But a home has more than one side. What about the back?
When homeowners decide to add exterior shutters to their homes, they're often curious if shutters belong on the front and the back of the house.
The answer to this question depends on your specific goals. Before you embark on your shutter journey, let's take a look at the advantages of adding shutters to the back of your home.
7 Important Benefits of Window Shutters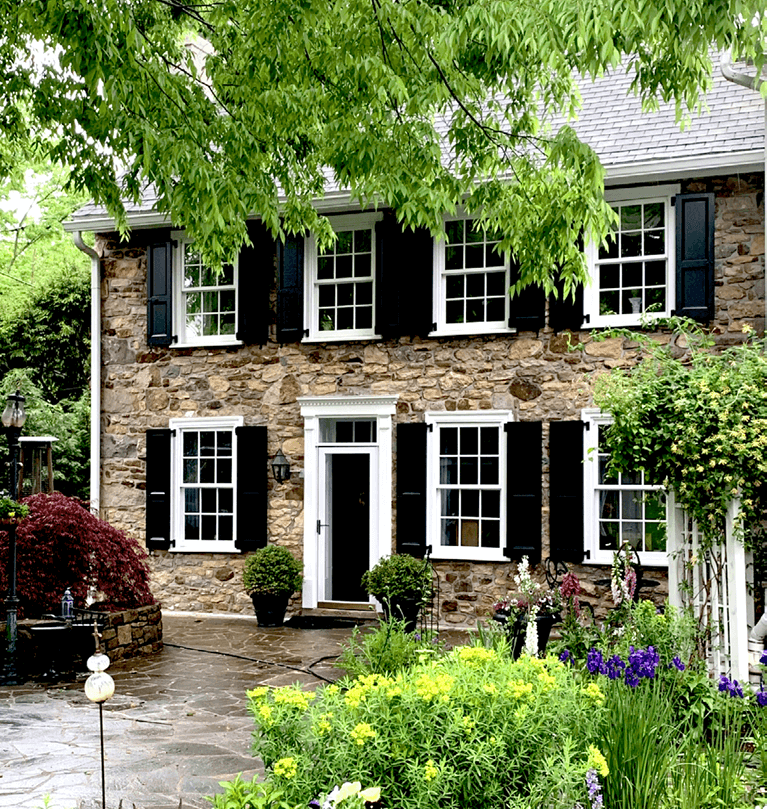 Today, shutters are popular because of their aesthetic beauty, but they started out as a practical necessity. In fact, the earliest shutters were used in place of glass window panes, keeping homes secure and shielded from inclement weather.
Although modern shutters are typically used as decoration, they can still provide homes with the same functional benefits as they did centuries ago. These benefits apply, whether shutters are installed on the front or the back of the house.
Here are seven of the top benefits of shutters:
1. Privacy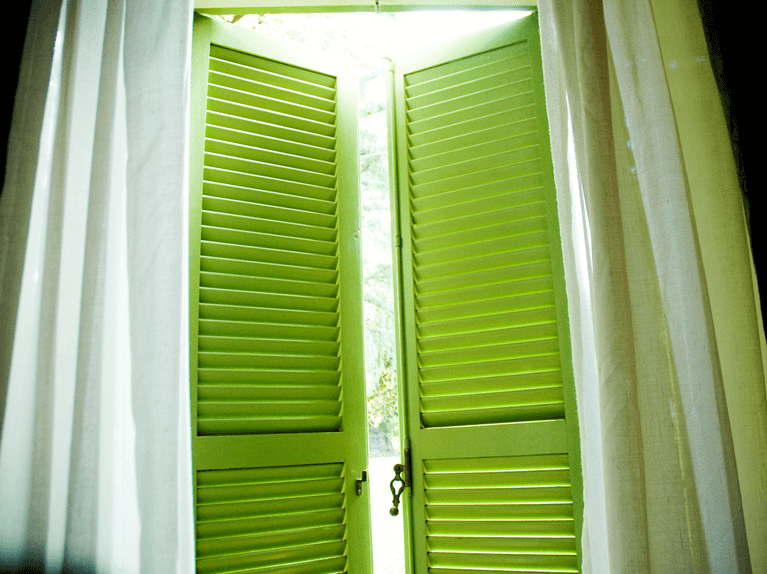 If you have functional panel shutters on the back of your home, you can close them for instant privacy. With operable louvered shutters, simply tilt the slats to make sure neighbors or passerby can't see inside your home.
2. Light Control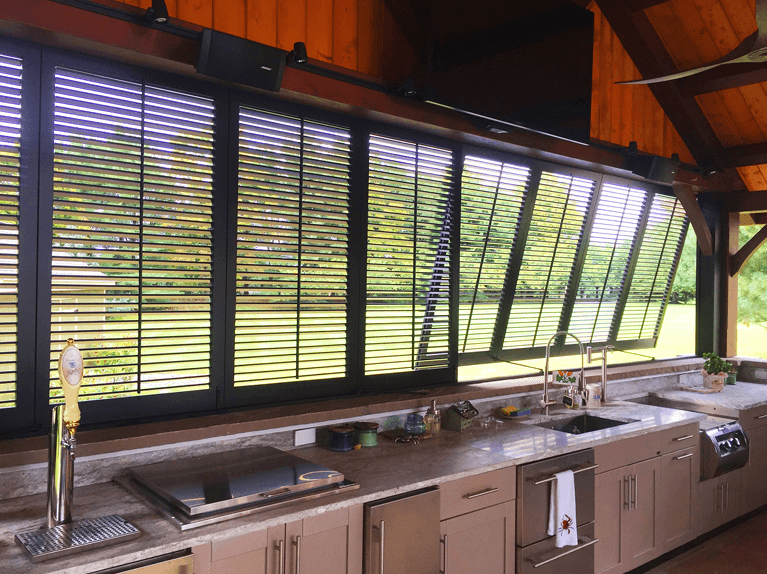 Does sunlight stream in through one of your rear windows, blinding you with natural light? Are rooms at the back of your house a little too dark? With functional shutters that open and close, you can easily regulate the light in a room. Operable louvered shutters allow for additional adjustment, much like blinds.
3. Ventilation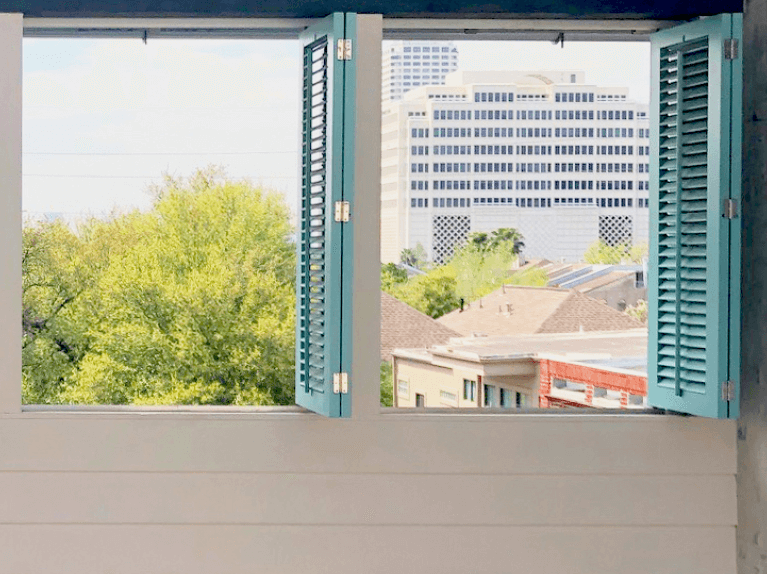 Do you like to open your windows and let in a refreshing breeze on a nice day? Shutters with louvers are great for ventilation, helping to control air flow in and out windows and doors. If a room ever feels a little too hot or stuffy and you need some relief, adjusting your shutters will do the trick.
4. Extra Protection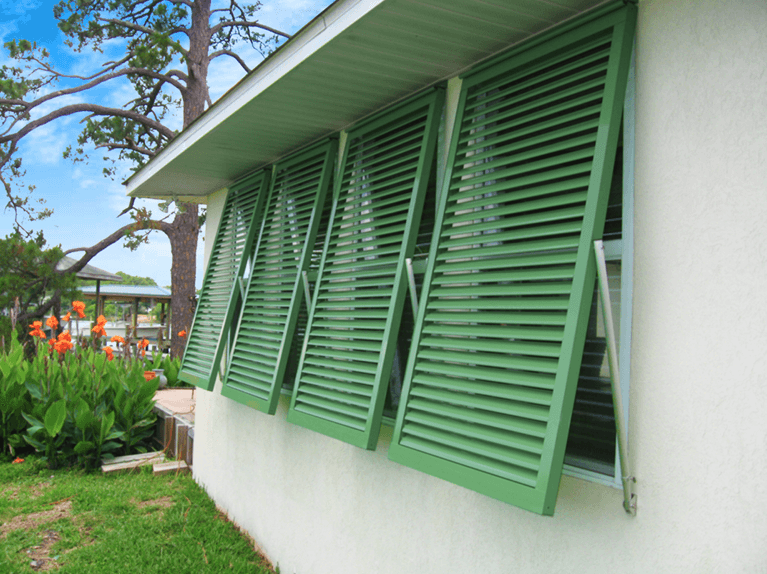 Shutters can add an additional layer of protection from the elements – especially if you choose an option like hurricane-grade Bermuda shutters. Whether it's high winds or flying debris, functional shutters act as a shield for your windows and help keep everything inside safe. Windows at the back of a home are just as vulnerable to weather damage as those in the front; therefore, shutters can provide the same benefits on both sides.
5. Increased Appeal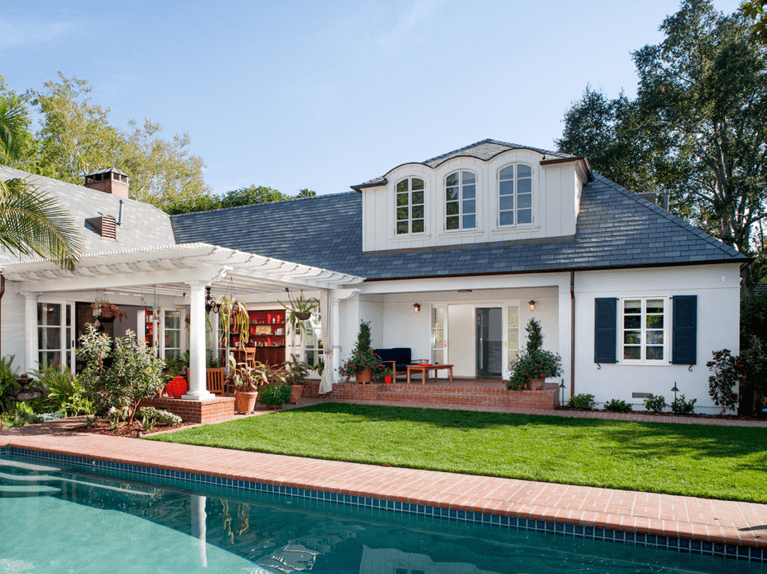 We mentioned this earlier, but it bears repeating. Shutters can completely transform the look of a home! Although a home's back windows might not be visible from the curb, there's no reason they shouldn't also be appealing. If you like to entertain guests in your backyard, or your family spends lots of time relaxing on the deck, why not beautify the back side of the house with shutters?
6. Added Insulation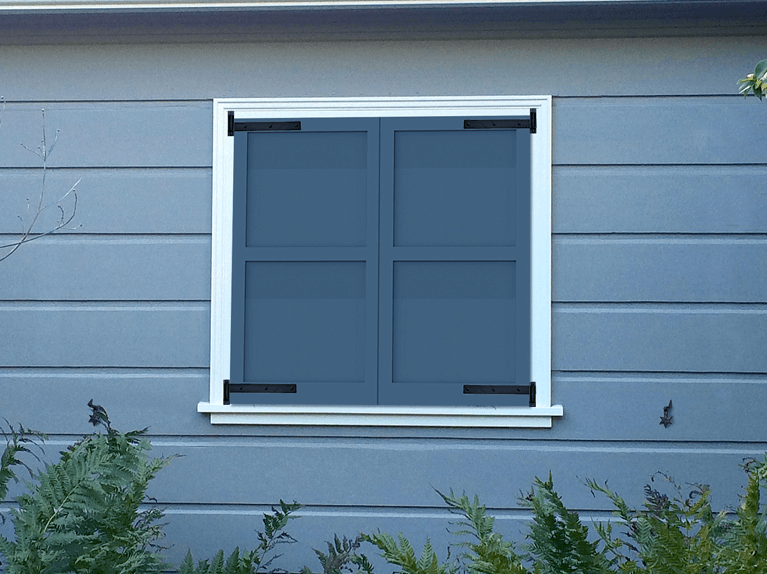 When closed, shutters add an extra layer of insulation. This presents a thermal benefit (keeping the outside air from making its way inside), but it also offers noise reduction benefits. If there's a lot of noise happening in the neighborhood, shutters can provide just enough insulation to help block it out.
7. Increased Energy Efficiency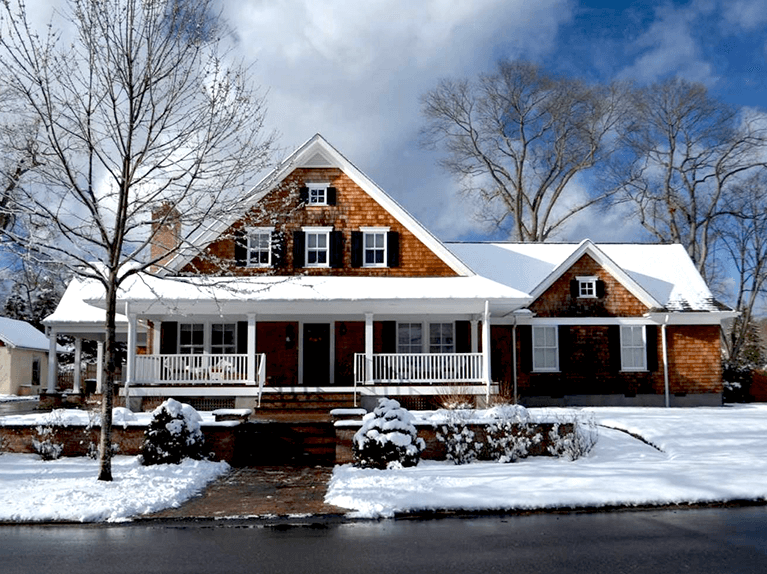 Because they help with ventilation, light control, and insulation, shutters can actually increase a home's energy efficiency. If you're looking for methods to reduce your home's carbon footprint, having operational shutters is a terrific solution to allow you to utilize natural breeze and light and add a simple layer of insulation.
The Aesthetic Difference
All the benefits listed above are significant, but they ultimately depend on which type of shutters you have and whether those shutters are operational. Overall, visual appeal is the biggest benefit you'll get from adding shutters to your home.
Do you want to beautify the back of your house? That's the main question you have to answer.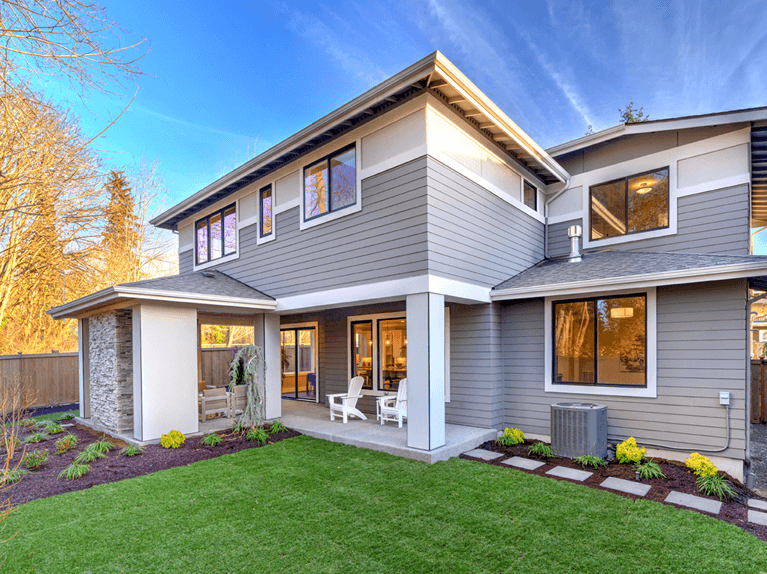 To help you visualize the difference shutters can make, take a look at this home without shutters on the back. The facade looks a little bare. Now, imagine it with grey or wood-grain shutters on the windows. Shutters would help draw the eyes to the big windows and make the home feel warm and welcoming. Plus, if the sun shines directly into those windows at a certain time of day, shutters would help keep the home's interior from being flooded with natural light.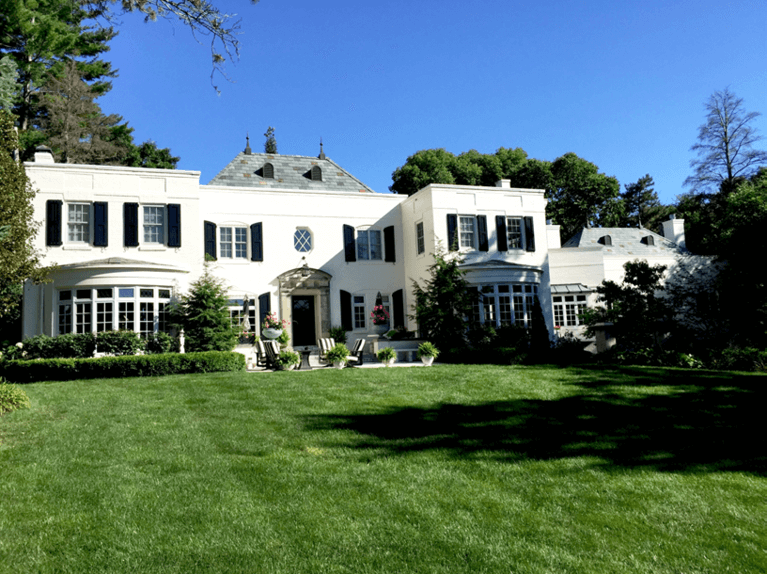 This beautiful historic home doesn't appear to need shutters because the shutters aren't visible from the front. However, when you see the impact those black shutters make against the white home, it's easy to see why the homeowners opted to add shutters to the back of their house. The home's facade is a perfect backdrop for a lush backyard that looks primed for entertaining guests.
Should You Put Shutters on The Back of Your House?
After reviewing all these benefits, the answer seems clear. Shutters dramatically improve the look of a home from any angle. If you want to amplify your home's style, then adding shutters to the back is a no-brainer. It's an especially easy choice when you think about all the other benefits that functional exterior shutters can provide.
The choice to put shutters on the back of your home is a personal one. It ultimately comes down to your aesthetic goals and personal preferences. As long as you're happy with your choice, you'll end up with a final look that you love.