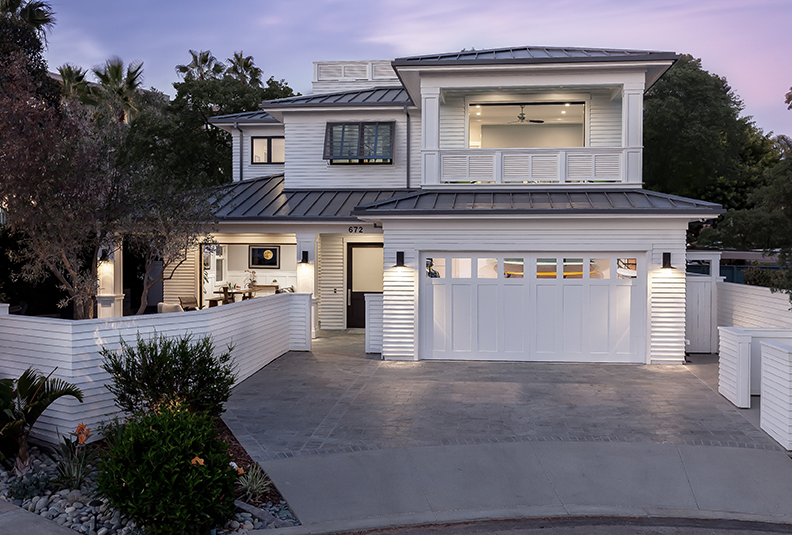 The 2022 hurricane season, which officially began June 1 and runs through November 30, is in full swing.
The National Oceanic and Atmospheric Administration (NOAA) still predicts "above-average hurricane activity" for the season's remainder. If that holds true, it will be the seventh consecutive year of above-average hurricane figures.
The Rising Need for Hurricane Shutters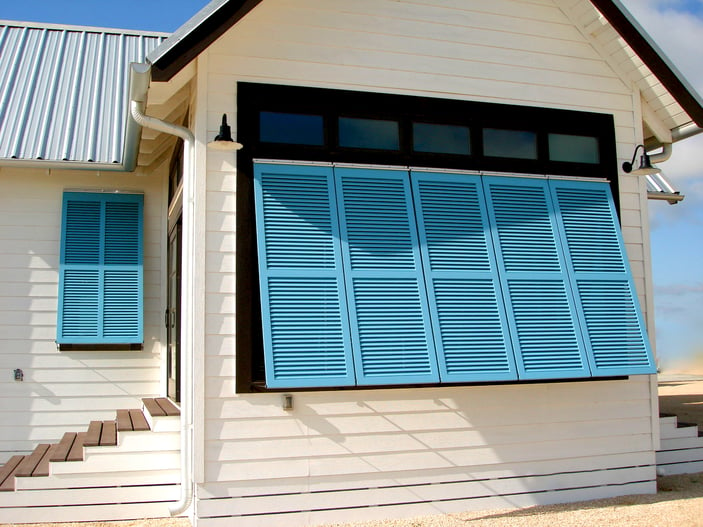 Hurricane seasons have grown longer in recent years as the number and intensity of hurricanes have trended upward. And though not all hurricanes make landfall, their high winds and intense rains pose threats to coastal homes even when they don't.
To protect their homes and commercial buildings, many property owners in hurricane-prone areas have installed hurricane shutters. Hurricane shutters are operable exterior shutters that cover full window treatments during storms to protect the windows and interior from damage.
Quality hurricane shutters should be made of hurricane-rated aluminum. Aluminum is simultaneously lightweight and durable, and it lends itself to a spectrum of paint finishes so property owners can protect their homes or business structures in style.
The Evolution of Hurricane Shutters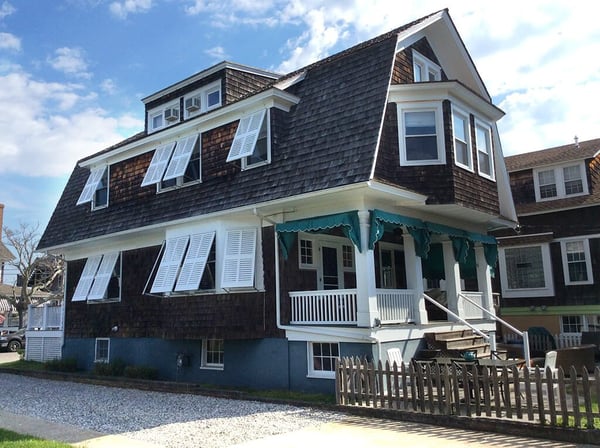 The specific origin of hurricane shutters is unknown, but they have a rich history.
Hurricane shutters have been used for centuries on island homes in the North Atlantic and Caribbean. This led to their shutter-style nicknames as Bermuda shutters and Bahama shutters.
Bermuda shutters — or Bahama shutters — have horizontal, downward-angled slats that facilitate water runoff during storms. They are hinged from the top, and can be opened to provide shade and airflow during calm weather, and lowered over windows during rain and hurricanes.
The practical style eventually spread beyond the islands and was adopted for homes in coastal regions. While Bermuda/Bahama shutters remain popular due to their versatility and iconic beauty, modern hurricane shutters come in several styles, including roll-up, accordion and panels.
The Benefits of Hurricane Shutters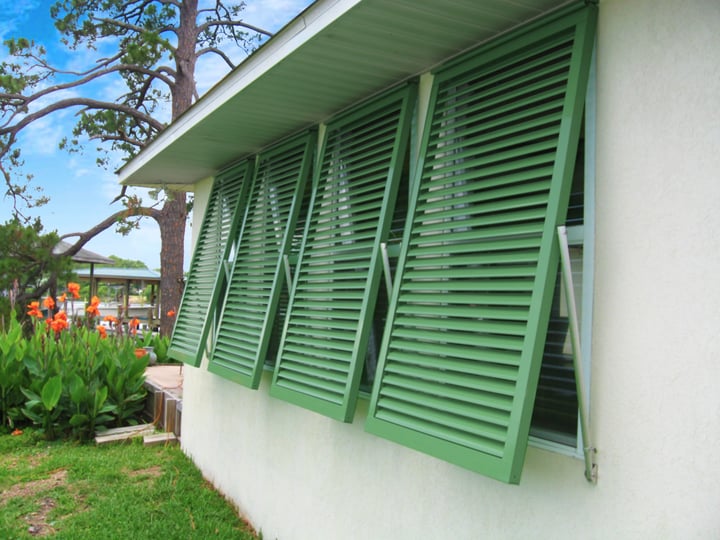 The key benefit of hurricane shutters, of course, is that they protect a property's window structures and interior from the fierce winds and pummeling precipitation of tropical storms.
Bermuda-style hurricane shutters accomplish this effectively by covering full window treatments when closed. This provides comprehensive protection against moisture and potentially damaging projectiles blown by gale-force winds.
But the advantages of hurricane shutters aren't limited to shielding a home or other building from the elements. Certain styles of hurricane shutters, such as the classic Bermuda/Bahama shutters, can also facilitate airflow and regulate sunlight.
Contemporary hurricane shutters are designed for functionality and ease-of-use, but that doesn't mean they can't also be attractive. Hurricane shutters are available in different configurations and colors to perfectly complement a home's or commercial property's architectural style.
Having hurricane-rated shutters can also lead to insurance discounts in some states and municipalities. In fact, not having hurricane shutters in some areas susceptible to hurricanes can contribute to higher insurance premiums.
It should be noted that not all Bermuda shutters are intended as hurricane shutters. Bermuda/Bahama shutters are available as decorative exterior shutters, and can be made of wood or a high-grade PVC such as Endurian®.
Likewise, aluminum shutters are also available in non-hurricane-rated profiles. These shutters can be beneficial to property owners whose structures are in areas that see substantial rainfall but don't have the accompanying winds and blowing debris of hurricanes.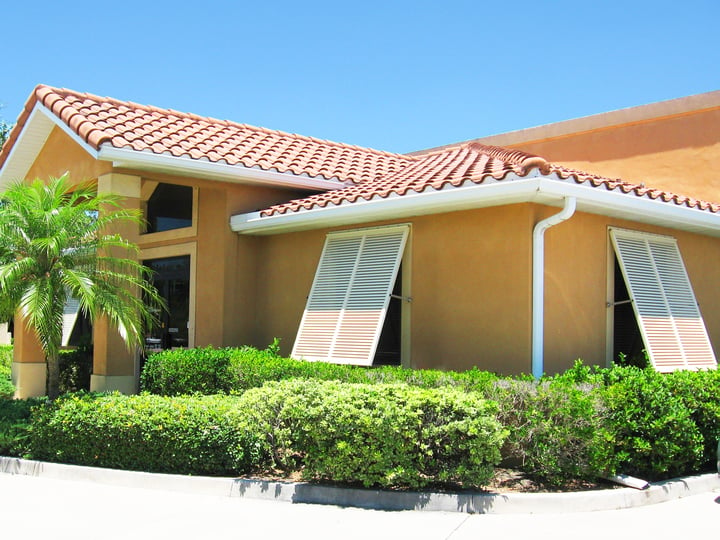 Elite Hurricane Shutters from Timberlane
Timberlane is a leader in custom-made, hurricane-rated exterior shutters, and we have extensive experience working with architects, builders and property owners to select the optimal shutters for a structure's needs.
Our Resilience® shutters combine the classic beauty of Bermuda shutters with the strength of aluminum. They're easy to operate and maintain, and their functional allure can be enhanced by a standard or powder-coated finish that suits a property's color palette and design.
To learn more about hurricane shutter options or other styles of custom exterior shutters, connect with Timberlane today.