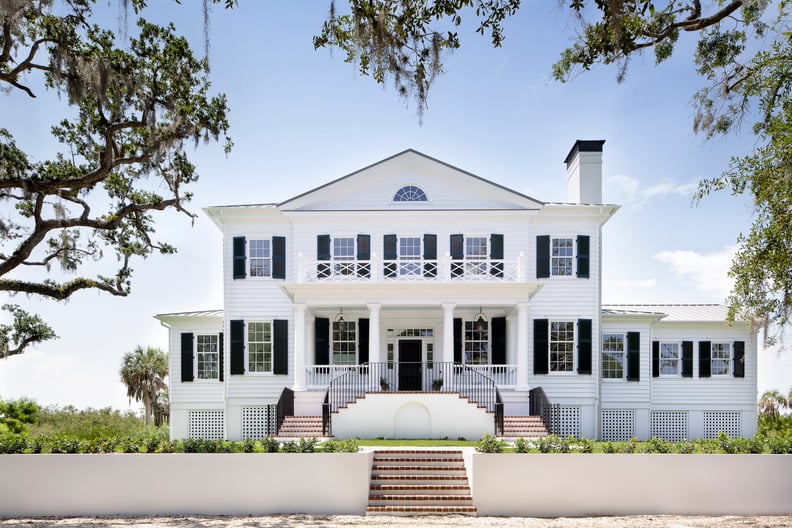 Exterior shutters remain an enduring home feature, and many modern shutter styles have withstood the test of time thanks to their blend of beauty and versatility.
Contemporary shutters often serve decorative purposes, such as framing window treatments and providing a burst of complementary color to a home's exterior. But shutters can be functional as well, allowing for light control, ventilation and protection from severe weather.
Quality, custom-made exterior shutters also allow high degrees of personalization, even among classic shutter styles. Following are just a few ways to customize shutters to reflect your personal tastes and your home's distinctive look.
Consider Different Shutter Configurations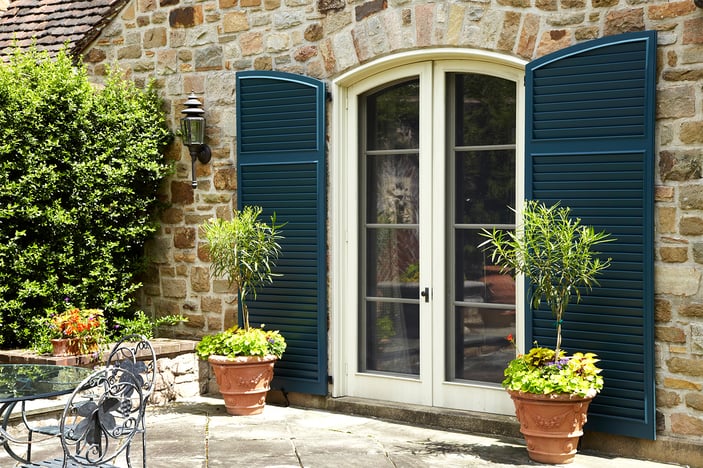 When looking for ways to add originality to your exterior shutters, start with shutter configuration options. Even traditional shutter styles, such as panel shutters and louver shutters, offer substantial flexibility within their designs.
For example, panel and louver shutters were historically made with a single field per shutter. Panel shutters' fields are solid, while louver shutters feature a series of horizontal blades that may be fixed or operable.
Today, an elite shutter manufacturer can create panel and louver shutters with multiple fields to suit a homeowner's preferences and functionality needs. For instance, a homeowner may desire shutters that feature one solid field and one louvered field for some airflow, or shutters with multiple louvered fields that can be controlled individually.
The sizes of the fields can also be adjusted. A homeowner may want the bottom 60 percent of a ground-floor shutter to be solid for privacy but the top 40 percent to feature louver panels for ventilation.
Shutter shapes can also be tailored to match windows that aren't square or rectangular. Arched and radius-top shutters provide a perfect aesthetic accompaniment to curved windows, and they can also offer operability.
Explore Shutter Cutout Designs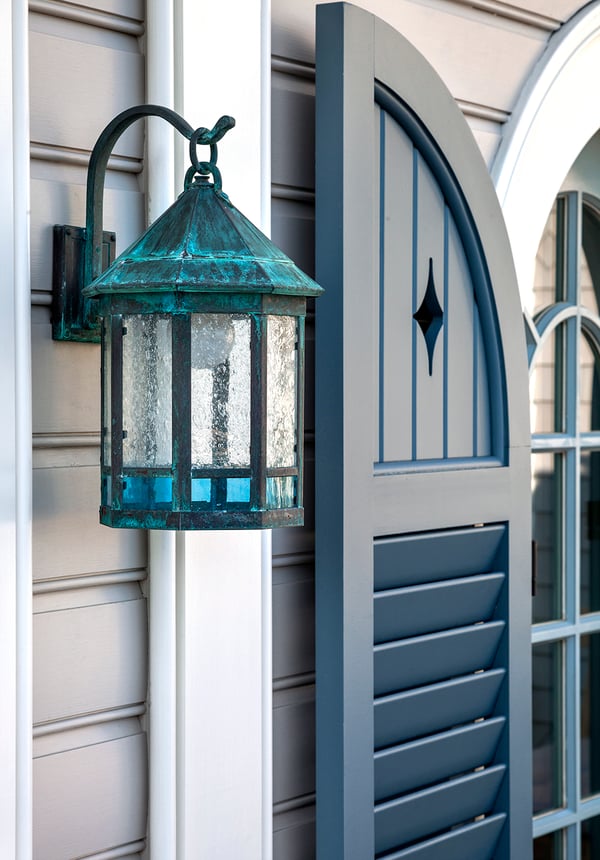 Shutter cutouts can add personal and memorable elements to a home's exterior.
Shutter cutouts were popularized during the arts-and-crafts movement of the late 1800s and early 1900s, and they represented everything from homeowner occupations to local flora and fauna to symbols from kit-built homes. Top shutter makers today offer hundreds of cutout choices, as well as the ability to incorporate custom designs.
Cutouts are a must for exterior shutters on many historic homes, but they can also add personality to modern luxury homes. Shutter cutouts can communicate homeowners' interests, reinforce elements of a home's architecture or capture regional flavor.
Evaluate Hardware Variations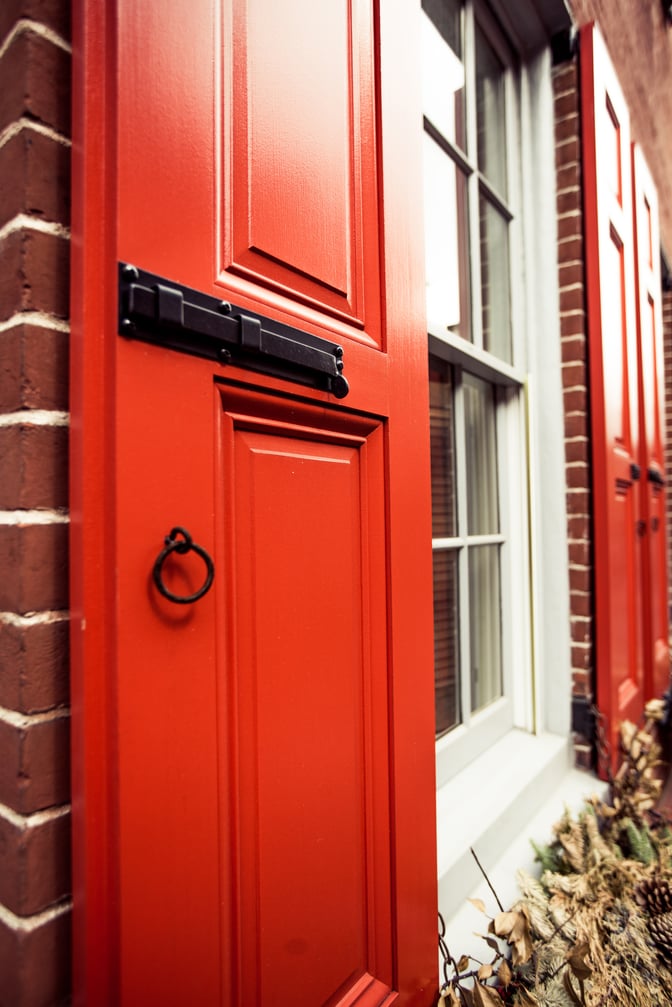 There are several hardware options that can enhance the appearance and operability of exterior shutters.
Shutter hinges and pintels, for example, allow functional shutters to open and close, and they're available in varying styles and size configurations. Shutter tiebacks — or shutter dogs — help hold operable shutters in place, and like cutouts they are available in a spectrum of whimsical and historical designs to accent your shutters and your home.
Other hardware including capping, pull rings and locks are also available in different styles and materials designed to augment shutter performance and add visual flair.
Be Creative with Colors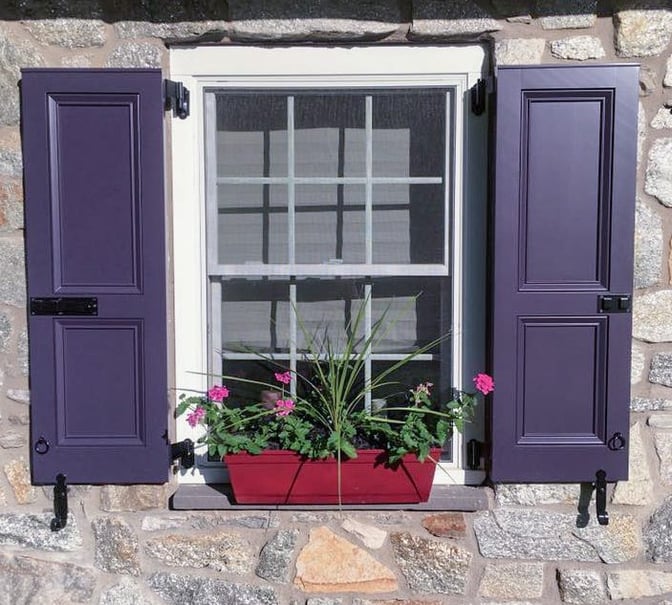 Color is a crucial — and often difficult — consideration when it comes to exterior shutters. Modern paints and finishes allow a wide range of standard colors, as well as options for custom color matching.
There are also diverse approaches to choosing shutter colors. Some homeowners desire shutters to serve as a subtle accessory to their home's architecture; others want their shutters to stand out and pop with color.
Craft Your Dream Shutters with Timberlane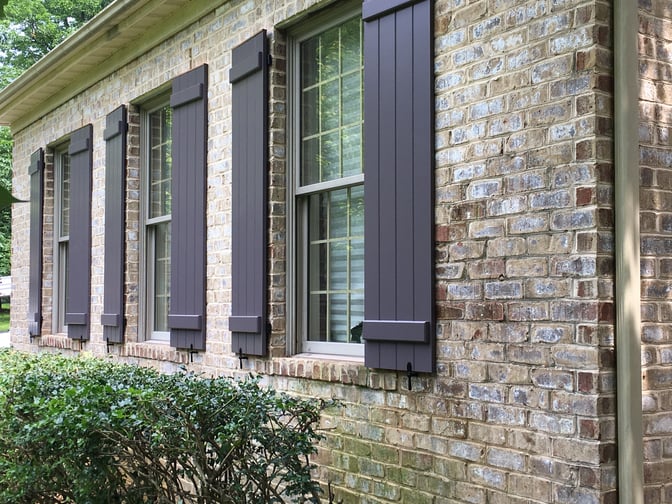 Timberlane is a leading manufacturer of premier, custom shutters.
Our knowledgeable team has extensive experience collaborating with homeowners, architects and builders to create beautiful, durable shutters that suit a home's unique look. To begin reimagining your home with new exterior shutters, check out our home and shutter visualizer.
To learn more about our shutters and customization options, connect with Timberlane today.