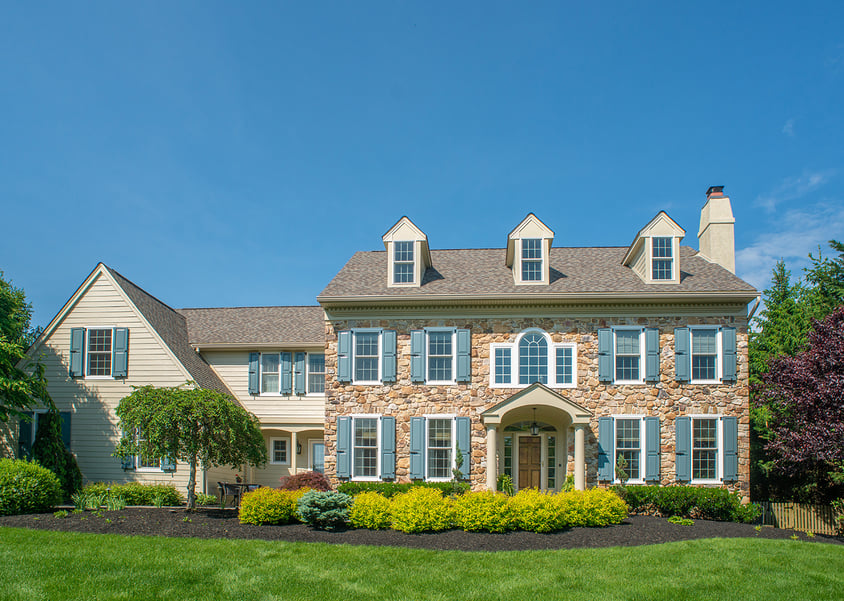 Choosing the right exterior-shutter style for a home is just one facet of the shutter-selection process. Equally important to how the shutters complement the home is their color.
Depending on their material, exterior shutters may be painted or stain-finished. Leading shutter makers offer a range of standard paint colors, as well as custom color matching, in addition to several wood stain options.
With so many choices available, from natural hues to vibrant tones, how do you settle on the ideal shutter color? Following are a few key considerations for choosing an appropriate color or finish for a home's exterior shutters.
Start with the Home's Architectural Style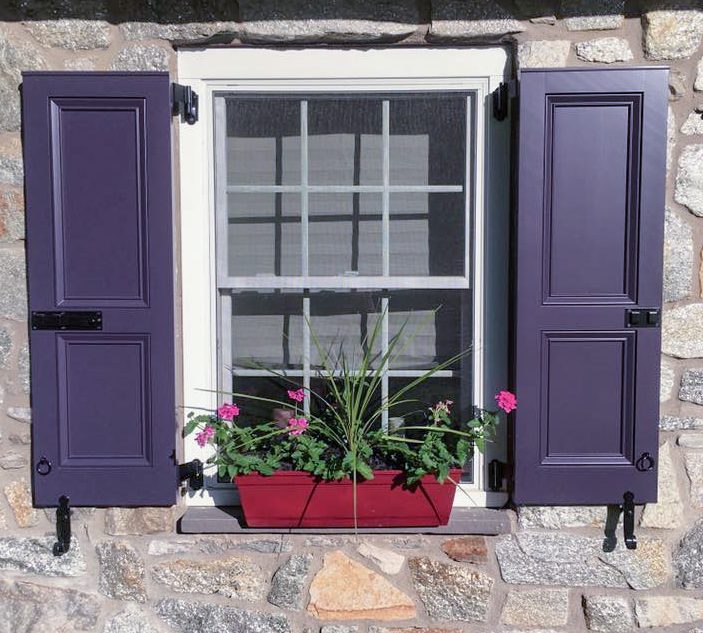 A home's architecture involves both its structural foundation and the facade built around that framework.
The architectural style significantly impacts the color palettes that may match the home's design. That's why, as is the case with choosing an exterior shutter style, you should start with the home's architecture when assessing shutter colors.
Certain color options work better with particular architectural elements and shutter styles than others. For example, if you have a contemporary home with a neutral exterior color, you may want panel or mission-style shutters that provide a burst of primary color.
On the other hand, if you have a more classically styled home — such as a Cape Cod or Victorian — you want to pair a shutter style and color that respect the original architecture. In these cases, wood board-and-batten shutters with a stain finish or louver shutters in flat black may be appropriate.
Heed the Home's Exterior Materials and Colors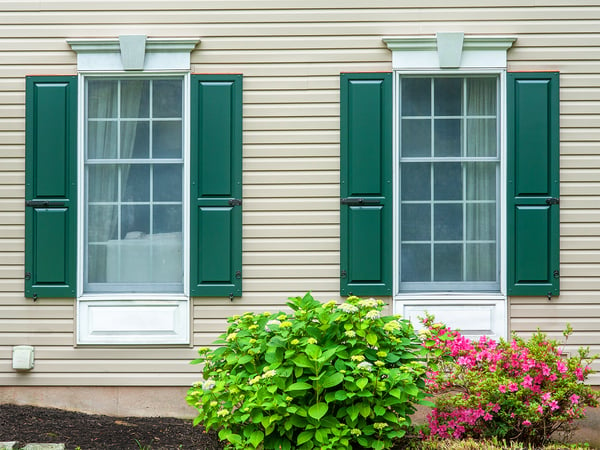 Along with the home's overall design structure, appraise other external factors that will affect the appearance of the exterior shutters and how they enhance — or detract from — the home's curb appeal. This includes the home's exterior materials and color scheme.
As a Better Homes & Gardens feature about exterior color cues noted, a home's external colors are more important and more permanent than its interior colors. A home's exterior color palette, including how it's applied to components like shutters, trim and siding, plays a big role in the first impression the home makes.
A few crucial home exterior elements to evaluate when choosing shutter colors include:
The home's exterior material, e.g. brick, wood, siding, stucco, etc., and its color
The colors of other base or accent materials such as the roof and trim
The color and design of additional external structures like gazebos or carriage houses, or landscaping features
Seasonal factors that affect the appearance of the home and property, such as long, snowy winters or extended periods of cloudy, rainy weather
The color and design trends among any surrounding homes
As you look at colors relative to external elements, try to identify any existing colors that are integral to your home's exterior. Your exterior shutter color should align with or enhance these colors, whether it's through a burst of dynamic color or a subtle pairing with a secondary color.
Don't Forget About Window Treatments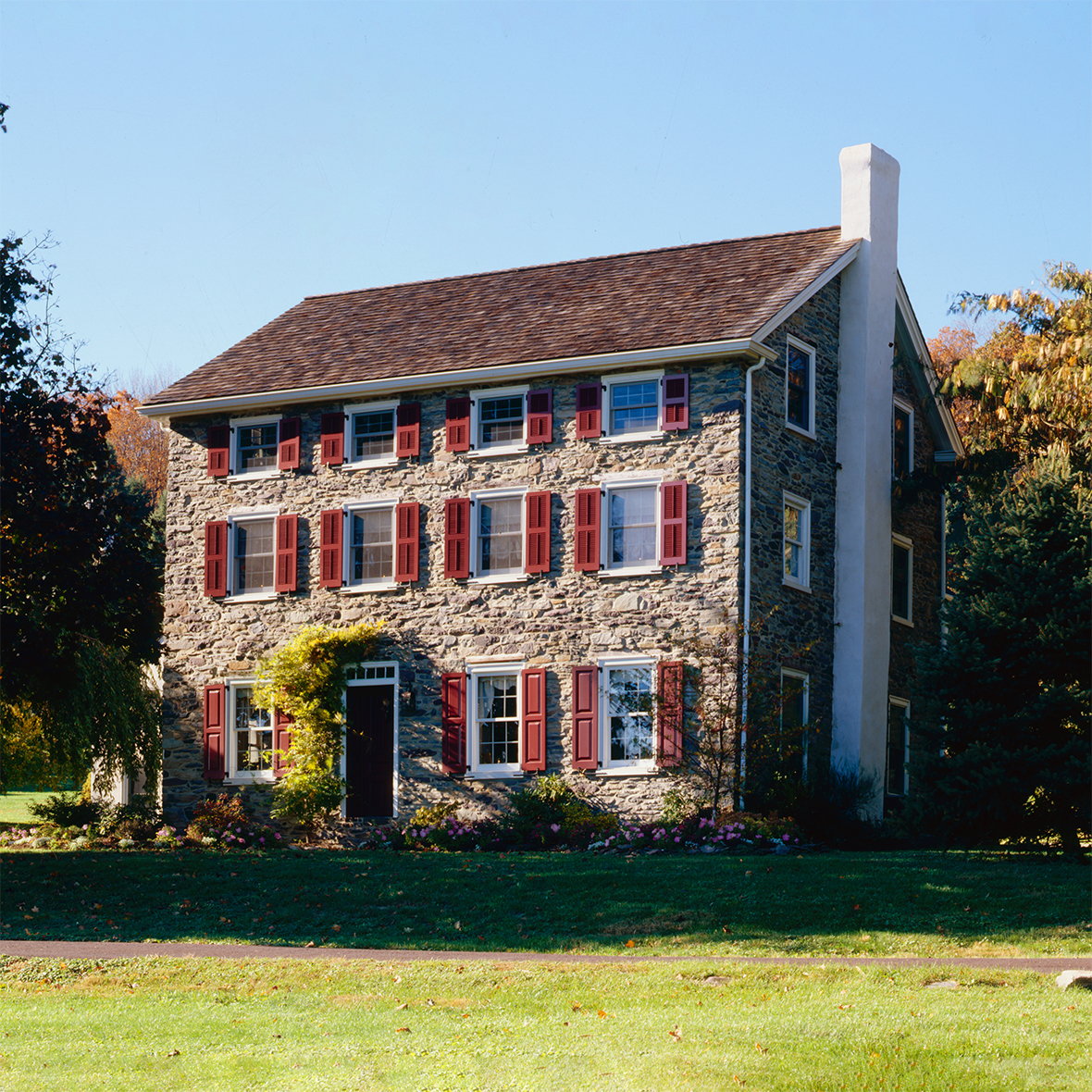 Once you've considered broad factors, such as architecture and external factors, zoom in and think about the windows that the shutters will bookend or in some cases cover.
Do the windows have trim or casements? What color is any trim or framing? What is the window style and does it have design elements such as crossframes?
If the shutters are for a traditionally styled home with Palladian windows, for instance, natural hues or base primary colors may be well-suited. If the window treatments already contain color that correspond with the home's palette, it may be best to match the shutter color.
The Exterior Shutters Themselves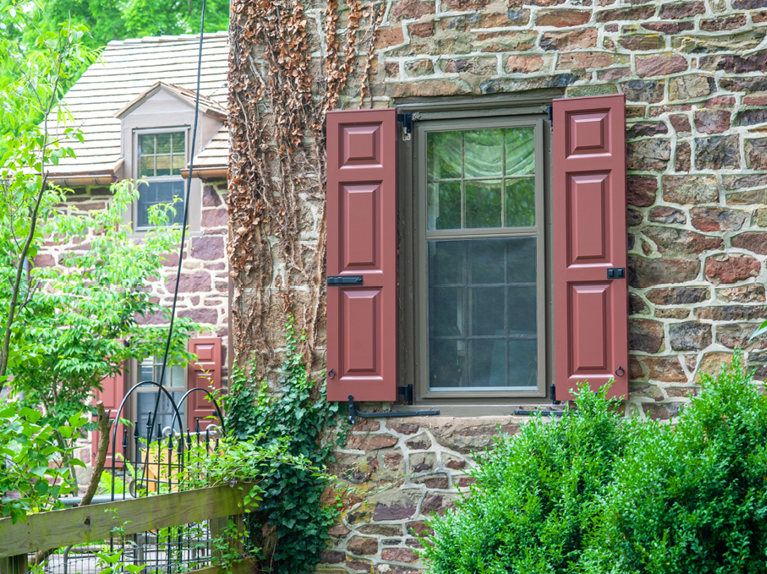 Finally, each shutter style and material influence the color options and finishes available.
If you choose wood panel shutters, you may want them painted to match a secondary color on the home or finished with a stain that amplifies and protects the wood's natural beauty. Stains come in a range of coloration from light oak to ebony.
If you choose Endurian® PVC shutters or aluminum shutters, there is a wide spectrum of colors. Premier shutter manufacturers also offer custom color matching.
Choosing the Perfect Shutter Color With Timberlane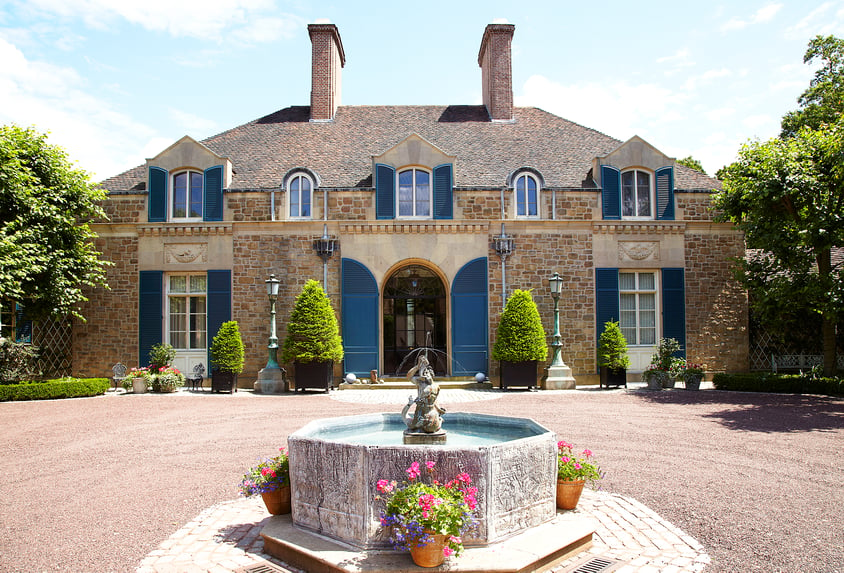 Timberlane has a long history of crafting the best shutters for luxury homes. Our professional services include choosing shutter styles and colors that maximize a home's appeal.
If you're an architect, builder or homeowner who's considering exterior shutters, contact us today to request a quote or learn more about our products and color-matching capabilities. Our dedicated team is ready to put its design experience to work on the ideal shutters for your home.