We Can Recreate Your Battered and Tattered Shutters down to the Tiniest Detail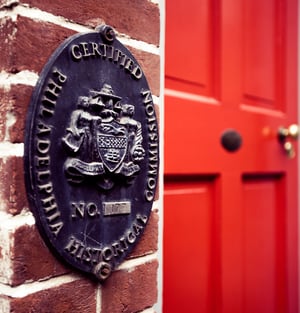 Many historical homes come decorated with authentic, functional exterior shutters and are required to abide by certain regulations. These historical pieces of art face the challenges of time, and become a bit world weary as they age, losing their luster and begin to deteriorate from the daily onslaught of nature and the world they are designed to protect from. It eventually becomes necessary for them to be replaced. But even then, if they hang on historical landmarks or are within historical areas, there are definite guidelines and specific details they must adhere to, per the overseeinghistorical guidelinesof the city or town.
By utilizing old world craftsmanship and newly enhanced technology at Timberlane, we are able to faithfully reproduce any style, size, and intricate design. If you need to replace hundreds of shutters, or just one on a home, we can help replicate them right down to the look of the wood grain.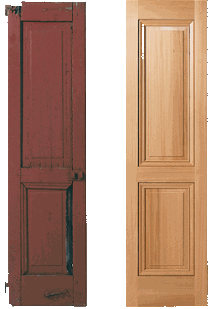 Over the years we have custom matched many shutters for different homes and buildings. Some of the larger, more intricate projects include the restoration of Lincoln Cottage, the renovation of Theodore Roosevelt's home and the revival of Elfreth's Alley.
Even if you don't live in an historic home, or a period reproduction home, but have a few shutters that have not withstood the test time time as well as they should have, we can match those, as well.
If you are adding additions to your home as well, we can carry out the shutter style and design on the rest, so there is not a disconnect.
We are confident that you give your home the attention and care that it needs, but sometimes older homes require an even greater level of sensitivity and consideration.