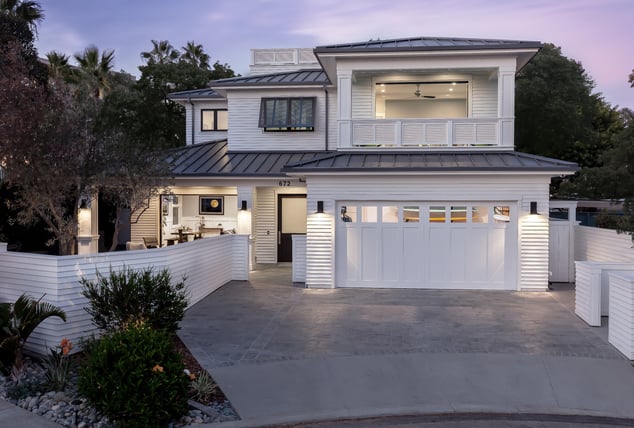 A new garage door is a relatively easy, high-ROI way to enhance your home's curb appeal. But choosing the right style isn't always so simple.
Modern garage doors come in several forms devised to suit varying home-architecture styles and reflect homeowners' unique tastes. There are standard overhead doors and swing-out doors, and classic and contemporary designs, each with its own customization options.
Read on for a closer look at some of the most popular garage door styles for luxury homes, as well as their capacities for personalization and how they align with some favored home types.
The Classic Panel Garage Door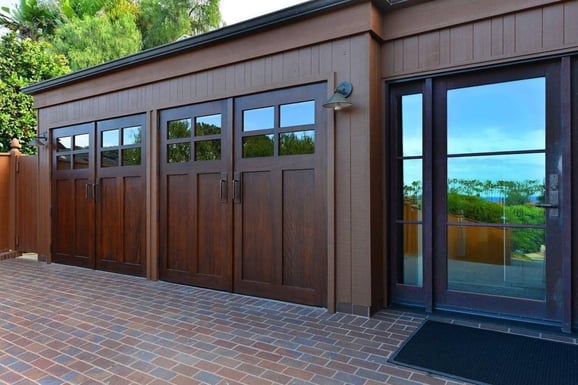 A version of the panel door is probably what comes to mind when most people think about garage doors.
Panel garage doors feature slightly raised, square or rectangular panels in differing configurations. Panel doors are generally overhead-opening garage doors that are available in single- or double-door formats.
Classic panel garage doors complement a variety of home styles, and they are often ideal for contemporary homes. Perhaps surprisingly, panel doors accommodate a wide range of customization options including different panel arrangements, the ability to incorporate windows of differing designs, and a spectrum of color possibilities.
The Carriage Garage Door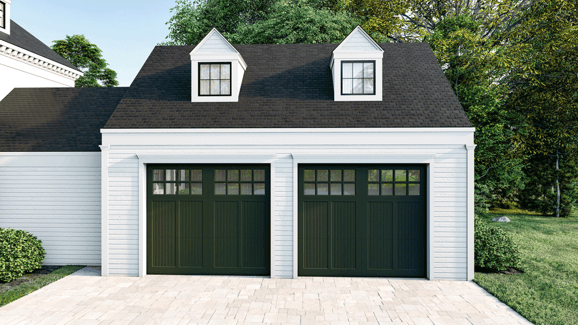 The present-day carriage garage door originally developed as swing-out doors for carriage houses in the 18th and 19th centuries. The large doors were built to allow passage of horse-drawn coaches and their teams.
Today, carriage-style doors remain beloved as overhead garage doors. Their rustic background makes carriage doors a good fit with classic European and American home types such as French Country, Colonial and Georgian.
However, carriage doors are also available with multiple panel layouts, milling designs and window options. Contemporary carriage doors provide nearly limitless personalization alternatives that can perfectly augment modern homes.
The Farmhouse Garage Door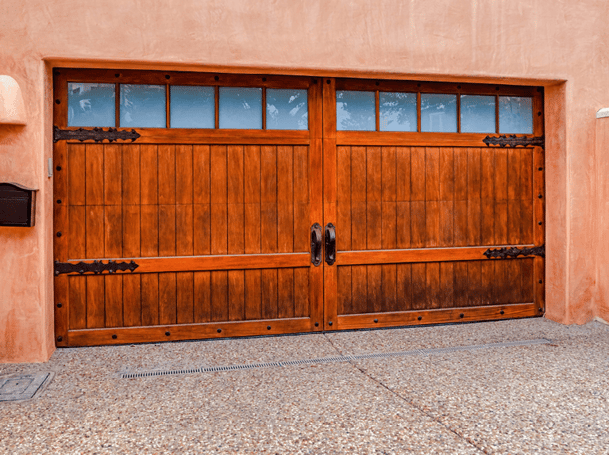 The farmhouse garage door bears some similarities to the carriage door. The farmhouse, too, originated from a need to indulge livestock and transports.
The farmhouse door is distinguished by its bold, broad cross-panels, though present-day versions come in diverse designs including some with subtle, sophisticated wood overlays. Like carriage doors, farmhouse doors remain popular as overhead garage doors.
In addition to different panel styles, farmhouse doors offer multiple milling options for varied textural appearances. Farmhouse garage doors look particularly elegant with a stain finish.
The Trifold Garage Door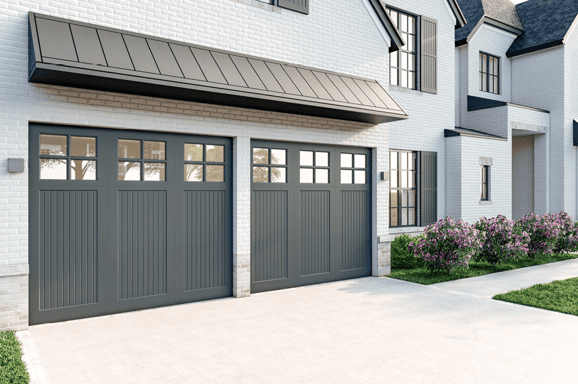 Trifold garage doors give a refined, contemporary twist to an old-fashioned design. Modern trifold garage doors feature trios of side-by-side panels, but open overhead.
Trifold doors support an assortment of panel designs and milling choices, including flat, vertical and herringbone panels. Trifold doors are especially popular among those who desire garage doors with windows as they also lend themselves to several window styles and formats.
Trifold doors offer something of a blank canvas for architects, builders and homeowners. They can be equally at home on current house designs as well as classic styles like Federal and Victorian.
The Swing-Out Garage Door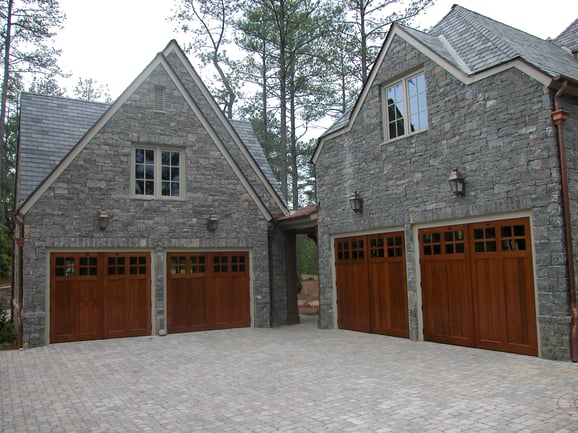 Unlike other classically styled modern garage doors, the swing-out door is crafted to swing open in the manner of traditional carriage-house doors. They generally carry tradition as far as being crafted from beautiful, durable wood.
Swing-out doors are a consummate match for historic homes or for those who seek to capture a sense of authenticity. They also give a distinctive look to modern homes and amplify other natural design elements.
Swing-out doors can also oblige windows and assorted stain options. Elite, swing-out garage doors should be sturdy but open smoothly; elegance is as important as longevity and ease of use.
Timberlane Garage Doors: Open the Possibilities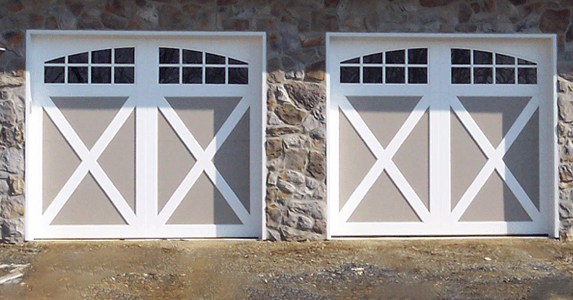 Timberlane understands that your home's garage door presents a singular and highly visible opportunity to personalize your home and improve its curb appeal.
We have decades of experience handcrafting custom garage doors of enduring performance and character. Our knowledgeable team loves collaborating with trade professionals and homeowners to create the ideal garage door for their homes.
Want to learn more about our services or request a quote? Connect with Timberlane today.