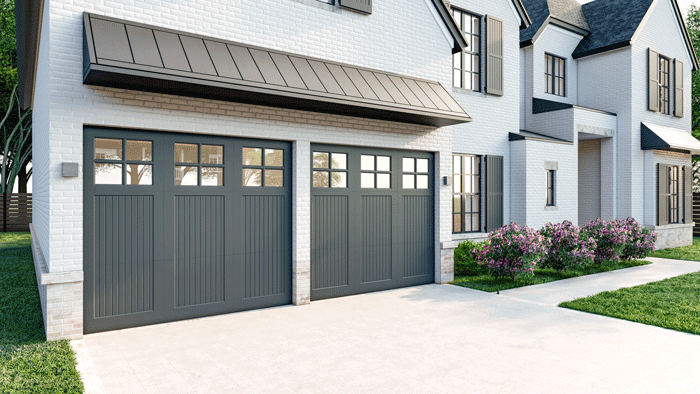 When considering garage doors for luxury homes, one material stands out for its beauty, versatility and durability: wood.
From paintable composite woods to woods with distinctive tones and grains like red grandis, Sapele mahogany and Spanish cedar, there are assorted wood overlay options for garage doors that can help bring a home's exterior to life. Following are some factors to keep in mind when choosing a wood garage door, including why the construction method matters.
The Benefits of Wood Garage Doors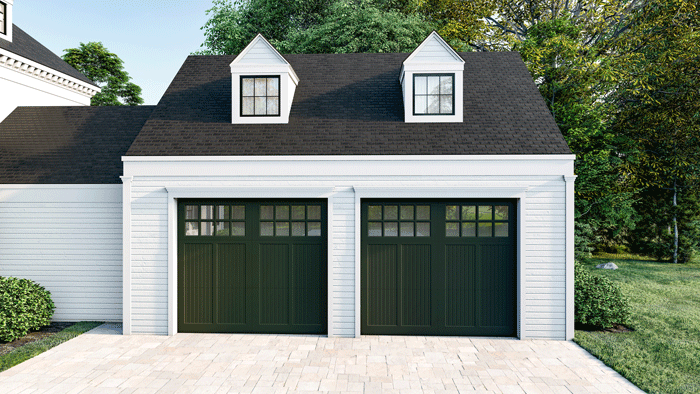 In addition to wood, other common garage door materials include galvanized steel, aluminum, fiberglass and vinyl.
Each of these materials has varying pros and cons when it comes to strength, insulation properties, personalization options, and resistance to corrosion and denting. Wood has endured as a popular garage door material because it offers several advantages, including but not limited to:
Unparalleled Curb Appeal
Entry doors and garage doors are among the first things people notice on homes, and a poorly made garage door can detract from the appearance and value of a luxury home. A shabby home exterior is the number one turn-off for prospective home buyers.
A custom-made wood garage door is a simple, elegant way to elevate your home's look and value. Wood garage doors are compatible with a variety of architectural styles, from classic to rustic to modern chic.
Subtle Durability
It's tempting to think that wood garage doors would be susceptible to the elements and pests like termites, and lack the sturdiness of other options. But when the right woods are used in conjunction with fine craftsmanship, wood garage doors are just as durable as metal, fiberglass and vinyl doors (and often moreso).
Quality wood garage doors use timber or composite woods that are resistant to moisture and pests, and that can be further protected with weather-resistant paints or stains. Well-made wood garage doors also feature interior insulation that help maintain energy efficient garages.
Customization and Versatility
A wood garage door is not a single style that's manufactured in different sizes and colors. Wood garage doors are available in diverse styles with numerous overlay choices.
The overlays may be further tailored with a spectrum of stain finishes and paint colors, including custom colors. Wood garage doors can also be personalized with decorative hardware such as hinges, pull handles, door knockers and clavos.
Wood Garage Doors: Construction Matters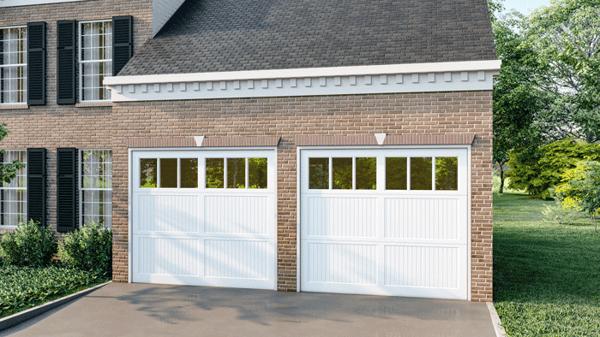 Not all wood garage doors are created equally. Low-quality garage doors that use cheap woods or skimp on insulation and reinforcement can require substantial maintenance and quickly show their age, among other concerns.
Optimal wood garage doors should be hand-crafted from elite wood species, contain an insulative core and possess sturdy reinforcement. Timberlane's wood garage doors, for example, are 2 ¾-inches thick with R-9 polystyrene-insulated wood cores.
This core is contained by laminated veneer lumber, which is bookended with plywood reinforcements. Composite or premium-wood overlays comprise the door front and provide the desired aesthetics to suit a home's unique style and reflect homeowners' personal tastes.
When built by master craftspeople, your wood garage door should provide unmatched elegance and smooth performance for years to come.
Upgrade Your Garage Door with Timberlane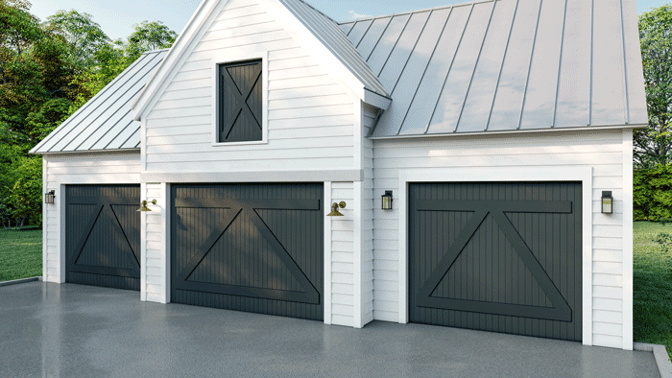 Timberlane handcrafts the finest wood garage doors to complement the finest homes.
Our skilled artisans have decades of experience collaborating with architects, home builders and homeowners to fabricate distinguished, wood garage doors that enhance the character of the houses they adorn. From carriage-style to swing-out to trifold, we offer several garage door designs that can be personalized with a vast array of color and hardware options.
If you have questions about wood garage doors or you're ready to request a quote, connect with Timberlane today. Our friendly, knowledgeable team is here to help you create a one-of-a-kind garage door that will perfectly accentuate your home and furnish enduring curb appeal.