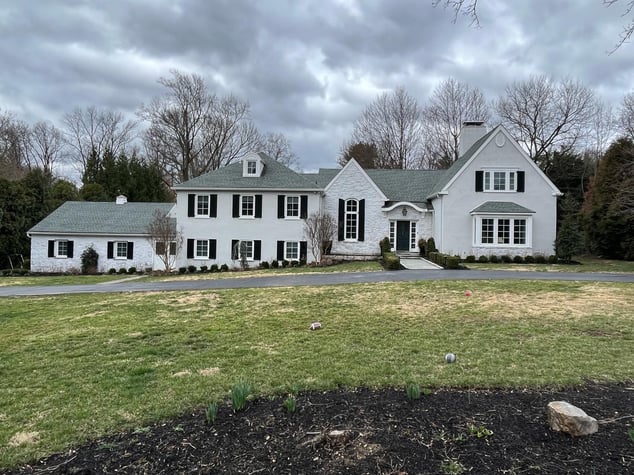 Whether you're an architect, a residential builder or a homeowner, choosing exterior shutters should be a rewarding process that enhances your home's curb appeal and reflects your personal style.
While Timberlane has decades of experience handcrafting elite, custom shutters, we don't expect everyone to share our passion for and knowledge of shutters. That's why we maintain a robust library of resources to assist you stage-by-stage through shutter selection, window and shutter measurements, shutter installation, and care and maintenance.
Shutter Selection Resources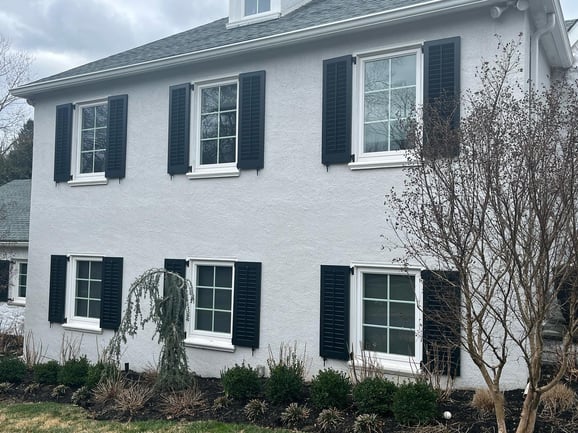 Choosing the ideal shutters for a home begins with evaluating whether you desire decorative or operable shutters, and assessing shutter styles, materials and colors.
Shutter Styles and Materials
Exterior shutters can serve as ornamental window accents or be functional to provide privacy, light management, ventilation control and protection from the elements. Our shutter anatomy diagram furnishes an overview of decorative and operable shutter components.
To see how varying exterior shutter styles align with different classic and contemporary architectural styles, visit Timberlane's House & Shutter Pairing Guide. This illustrated reference also includes details about optimal residential shutter materials, including wood and PVC.
If you still have questions about shutter composition, our material comparison chart may have your answers. It presents a side-by-side examination of water- and pest-resistant wood, long-lasting Endurian® PVC and aluminum, the latter of which is most commonly used for hurricane shutters.
Shutter Colors
Exterior shutters can be painted or stained with a wide range of colors or finishes. Timberlane's color chart highlights 24 premium paint options, but custom color matching is also available.
For details about how different colors complement different home styles and exterior materials, check out Shutter Colors & Your Home. This visual guide demonstrates how and why certain home color, home materials and shutter color combinations work well together.
For a graphic depiction of how popular shutter colors compare and contrast with popular home colors, see our color pairing chart. It shows in vibrant detail how the use of different colors can unify a home's overall appearance.
Additional Personalization Options
In addition to available variations for each shutter style, many shutters may be further customized with hardware or ornamental cutouts. Our shutter hardware guide covers an array of functional and decorative hardware, including hinges, pintels, tiebacks and more.
A veritable menagerie of shutter cutouts, which remain a fashionable holdover from the Arts & Crafts movement, are featured in our cutouts catalog. Timberlane can also create custom cutouts based on your designs.
Shutters and Your Home: The Big Picture
It's one thing to imagine what shutters in a particular style and color may look like on your home; it's another to experience in real time how distinct shutter styles and colors will impact your actual house.
Timberlane's interactive Shutter Visualizer allows you to do just that. Upload a photo of your own home or choose from a library of sample homes in traditional and modern styles to instantly see the positive impression the right shutters can impart.
Shutter Measuring Resources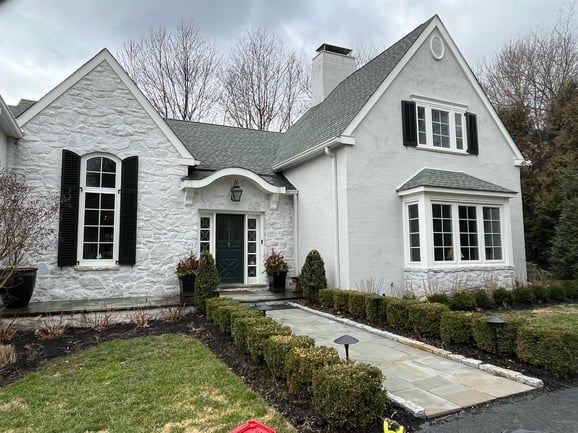 Measuring for shutters can be intimidating, especially for homeowners who have little experience with window anatomies and measurements. While accurate measurements are important, especially for functional shutters, Timberlane makes taking precise measurements easy.
How to Measure
Our popular YouTube video How to Measure for Exterior Shutters highlights key window and shutter elements, and offers a brief, step-by-step walkthrough of where and how to measure.
For a more detailed overview of the measuring process, see our downloadable measuring guide. It discusses how to measure for flat-top and radius-top shutters, and offers helpful measuring tips.
We also have a handy measuring cheat sheet. This writable PDF form contains shutter measurement basics as well as spaces to record your own window types, shutter types and measurements.
Measuring for Shutter Hardware
Some shutters require special hardware to enable functionality. Timberlane's shutter hardware measurements guide depicts how to measure for surface mounts and differing hinge types.
Shutter Installation Resources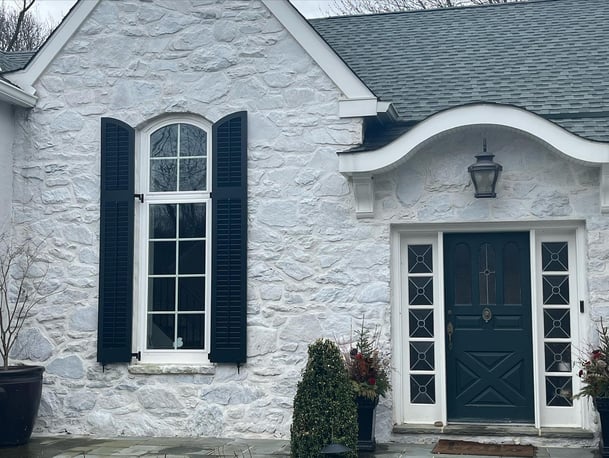 Shutter installations vary based on several factors, including shutter types and materials, home exterior materials, and corresponding hardware. To help lead you through the process, Timberlane created some general installation references in addition to some geared toward specific installation scenarios.
Installing Exterior Shutters
If our YouTube video How to Install Exterior Shutters makes installation look easy, that's because it is with a little preparation and the right tools. This video shows how to affix shutters with operable hardware on a home with wood window casing.
Our illustrated shutter installation guide features step-by-step instructions for installing shutters on different exterior materials using varying types of connecting hardware. It also contains a glossary of window and shutter terms that arise during installation.
Additional Installation Support
Additional videos and pictorial guides can be found on our installation resources page. This page includes installation references based on shutter style, attaching hardware and home exterior materials.
Exterior Shutter Maintenance Resources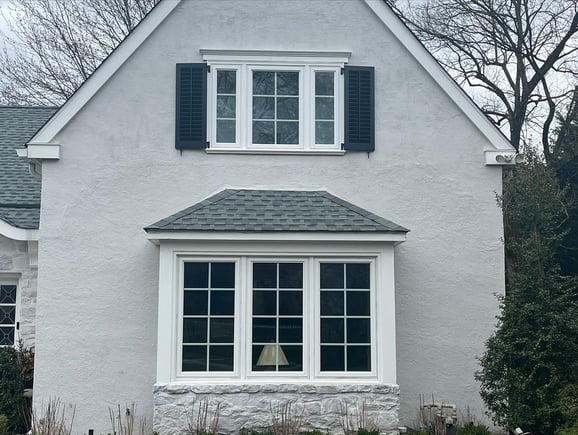 At Timberlane, we're dedicated to making shutters that deliver persisting beauty and durability with little need for maintenance. That said, all exterior shutters require a little upkeep.
Shutter Care and Maintenance
Our shutter care guide spotlights five simple cleaning tips that will keep your shutters looking their best long-term. Most shutters require only intermittent dustings or mild dishsoap-and-water baths.
Our exterior shutter maintenance hacks post explores additional upkeep recommendations with a focus on how to keep functional shutters in working order. With a little regular attention, your shutters will perform as good as they look for years to come.
Timberlane: Shutters that Say 'Welcome Home'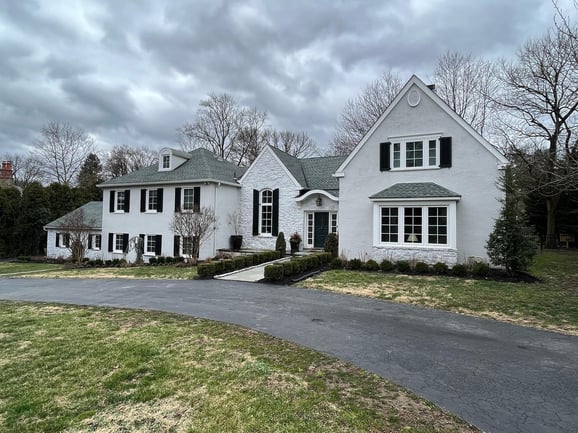 At Timberlane, we're committed to making the world's finest custom shutters, and we're equally devoted to ensuring our customers have the resources they need to make informed decisions and facilitate seamless shutter installation.
Our knowledgeable design consultants love collaborating with trade professionals and homeowners, and our team is here for you through every step of the shutter selection, measurement and installation processes. When you're ready to design your perfect shutters, call Timberlane at 800-250-2221.
You can also connect with us online with your shutter questions or to request a quote.
Photo and Installation Credit - Cornerstone Shutter Installation