When you sit back and dream of ways to improve your home, a new garage door might not immediately come to mind. Unless your current garage door has stopped working, or is an obvious detriment to your home's curb appeal, you might not stop to consider the many benefits of an upgrade.
The fact is, replacing your garage door is a terrific way to enhance the look of your home — and, by extension, your quality of life. Here are five great reasons to move "garage door replacement" to the top of your to-do list.
Upgrade Your Exterior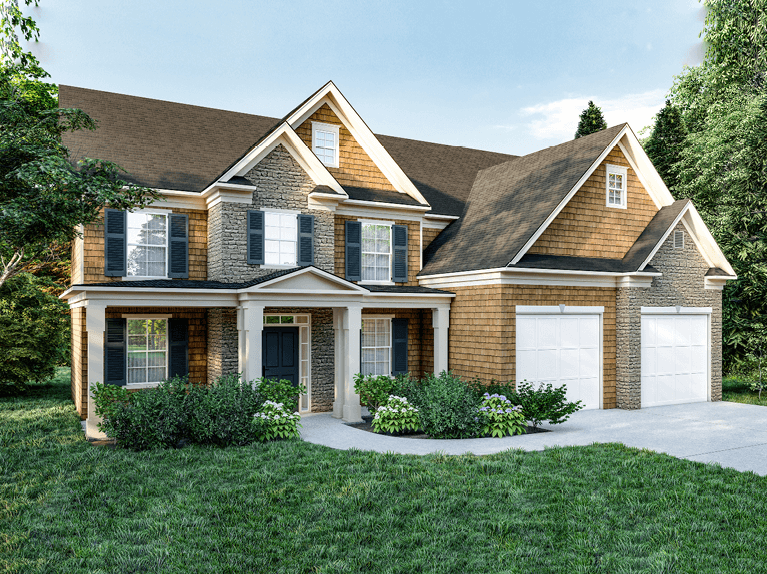 A front-facing garage is a focal point on a home's exterior. It's one of the first things people notice when they visit or pass by. In those cases, a garage door upgrade seems like a no-brainer. While an old door can make a home look dull, or even drag down the entire design, a lovely custom garage door can dramatically elevate and enliven the exterior.
You might think aesthetics don't really matter for a side-entry or detached garage that sits back from the road. But it's still part of your home. It's still something to take pride in. To get the utmost enjoyment out of every square foot of the property, and maximize its value, an "out of sight, out of mind" attitude doesn't pay in the long run. Side-entry and detached garages are attractive features of luxury homes. Why shouldn't they look the part?
Enhance Your Experience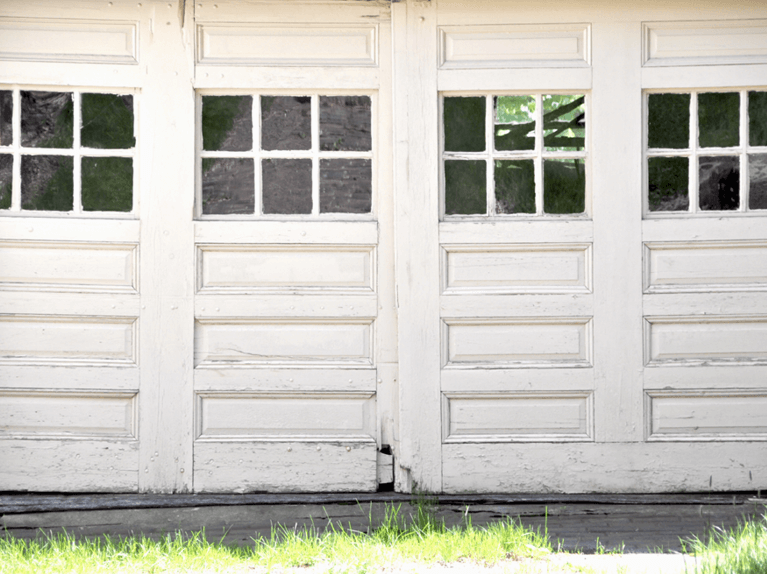 While a front door is considered a home's official point of entry, many homeowners bypass the "main" entrance and head straight to the garage when they're coming or going. A garage door is an essential part of our everyday experience. It's what greets us after a long day. Do we really want to be welcomed home by something that's old and worn, or "just OK"?
Curb appeal is about more than what the neighbors think; it's about how we feel about where we live!
In a practical sense, a new garage door also can help us maximize our garage space. We're more likely to use the garage, for both storage and recreation, when we know the door is easy to operate, functions properly and keeps the space well-lit and comfortable.
Increase Efficiency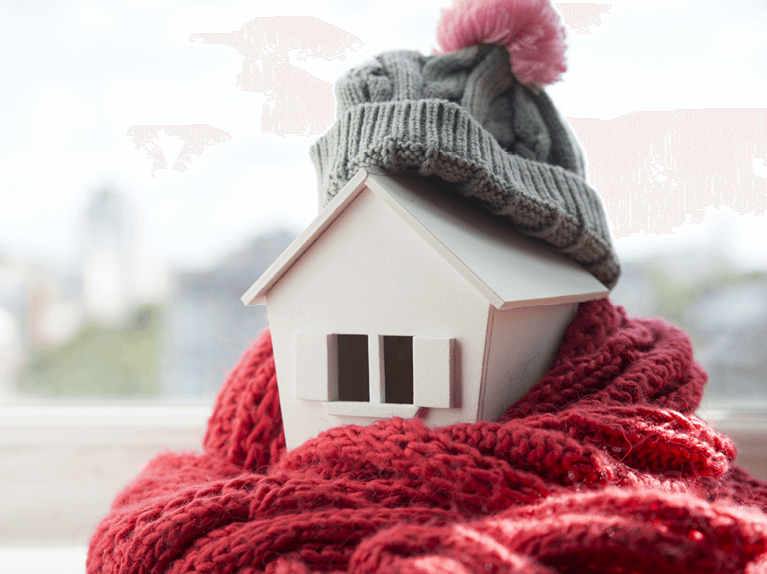 Even if you don't consider your old garage door to be an eyesore, it could be negatively affecting your life in other ways. If it's misaligned or not properly insulated, it might be costing you money!
Cracks in or around the door will allow heat to escape and enter the structure, driving up your energy bills all throughout the year. This is obviously a bigger concern for attached garages. However, if you heat or cool your detached garage and plan to spend a lot of time in it, your door's R-value is an important consideration.
R-value measures a garage door's ability to contain heat. A given door's R-value depends on thickness, material and insulation. An R-value of R-9 to R-13 is typically recommended for garages with heating or cooling systems, while R-13 and up is recommended for converted garages that double as living spaces. For garages without heating or cooling systems, R-6 to R-9 is sufficient.
An insulated garage door can also provide you with greater peace and quiet, which we will discuss in the next section.
Recoup Your Investment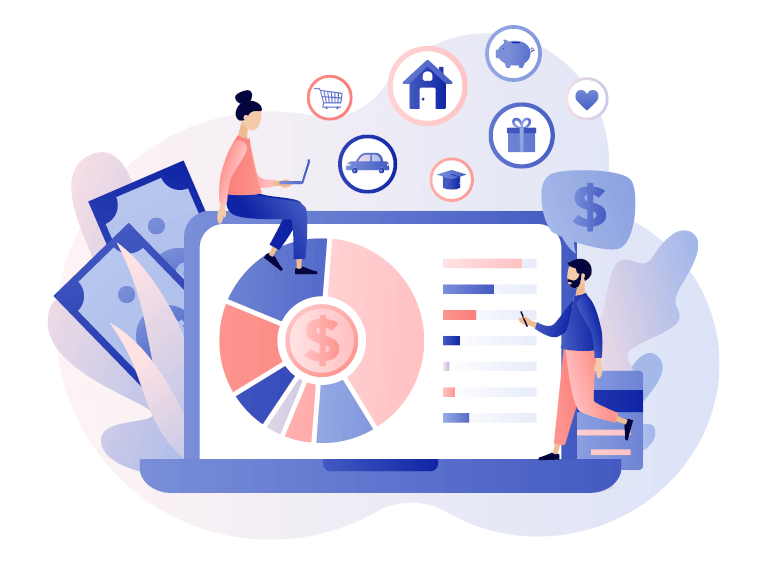 Garage door replacements add so much value to a home that they're regularly ranked among the top home improvement projects for ROI. In fact, Remodeling Magazine listed garage door replacement as #1 on its Cost vs. Value 2021 report, with a cost recouped of 93.8%.
Adding that to the long list of benefits we mentioned before, the question isn't, "Why get a new garage door?" It's, "Why not?"
Reduce Noise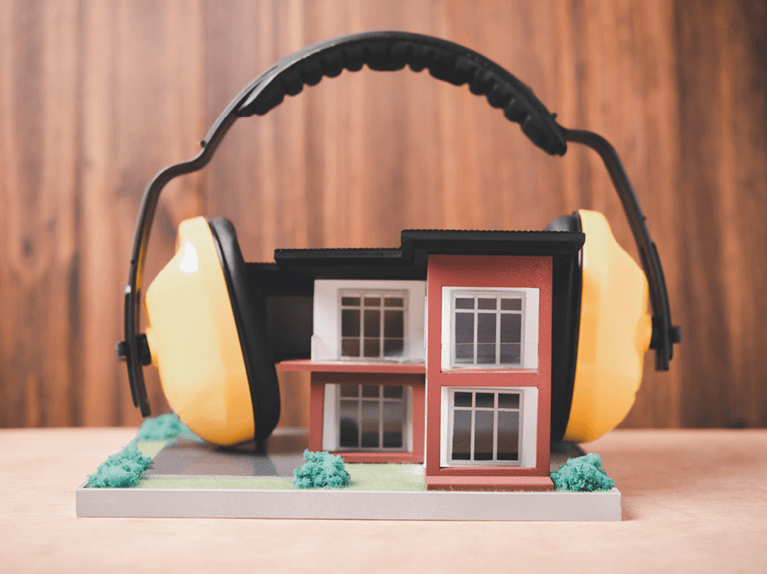 With wear and tear and exposure to the elements, older garage doors can start to squeak, rattle and squeal, to the point that it really becomes a nuisance. You can try to ignore the noise, but eventually, it gets tiresome to have your sense of serenity invaded every time the garage door opens or closes. Replacing your garage door with a whole new set of hardware will be both music to your ears and a feast for the eyes.
How To Buy A New Garage Door
As with any other significant investment, it helps to do some legwork before pulling the trigger on a purchase. The search for a new garage door starts with research.
Look around online until you identify your preferred style — some examples are classic, carriage house, farmhouse and contemporary garage doors — and decide whether you want an overhead sectional door, a hinged swing out door, or another type of garage door. Pinterest is a great place to find inspiration and get an idea of the kind of looks you like best.
Next, delve into the different types of garage door materials, such as steel, PVC, or premium wood, and explore all the customization options, like windows, finishes and decorative hardware.
Once you have a clear vision for your new garage door, you can design your very own custom creation with help from a garage door expert. Working directly with a custom garage door manufacturer ensures you get the specific style and detailing you desire, along with superior materials, fine craftsmanship, all the proper installation hardware, professional installation services, and a perfect finished look!