When you think of exterior shutters, it's common to think about their intended purpose on the exterior of a home. Exterior shutters can easily be a beautiful finishing touch to the exterior, but getting creative and incorporating them in other spaces can create a fun and unique look!
Take Them Inside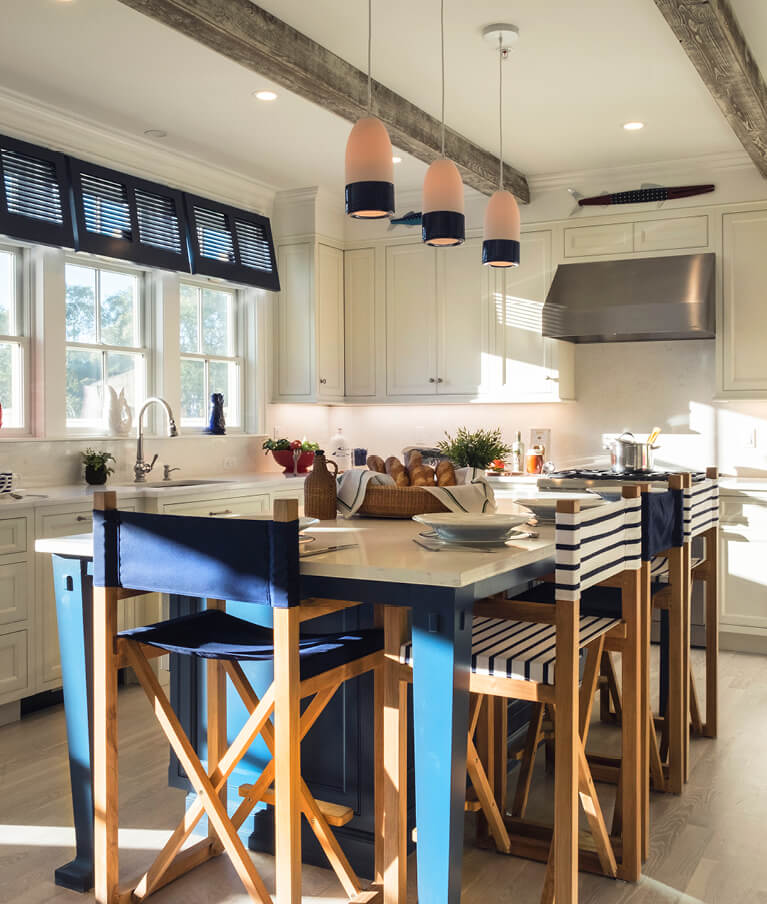 Shutters are common in southern homes, but different styles of shutters can create different vibes. These custom Bermuda shutters were used in this home to cut down on sun glare and tie in the nautical theme. Utilizing the shutters within the interior of this home can control sun exposure and make a statement that is a great way to get creative.
For Larger Windows And Doors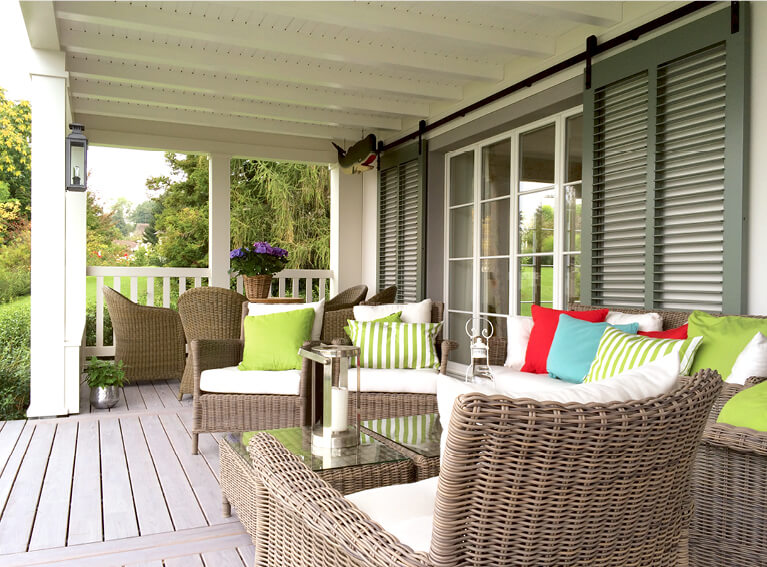 With custom-sized shutters, you can do just about anything with them! Adding a modern sliding barn door track or hinge can allow for a stylish and functional use of your window and door. Added privacy with the shutter is always a bonus and you can open the doors or windows to allow fresh air in without exposing your interior. Choose from a variety of styles and colors to make a statement that matches your home's décor.
Balcony Privacy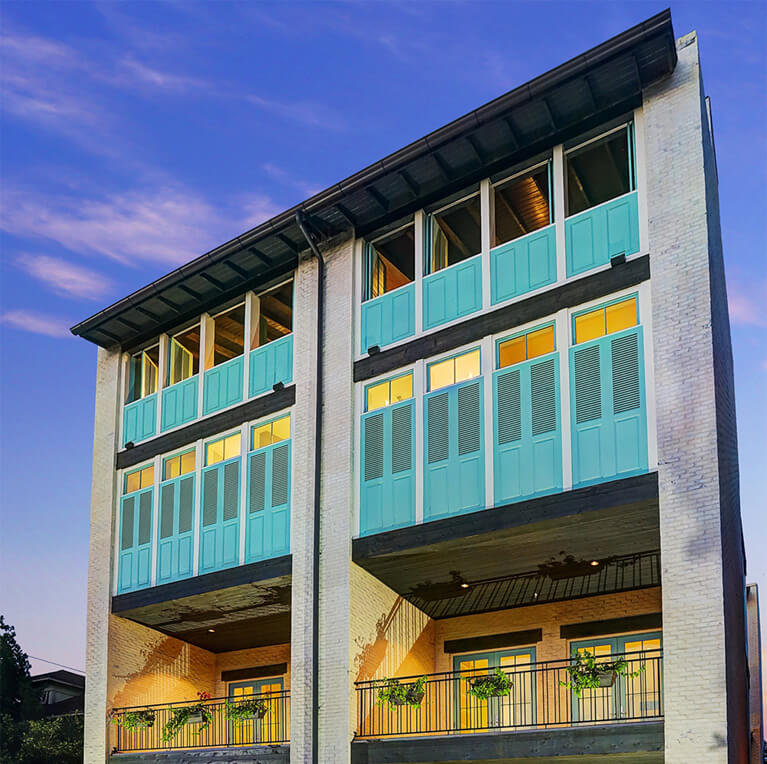 Having the ability to close or open up a balcony space with functional shutters is taking this to the next level. Enjoy a night out on the balcony with the privacy you prefer with the help of latching at the tops or even a bi-folding shutter! Shutters can not only stand up to the elements but are functional and stylish for your balcony get-togethers.
Poolside Cabanas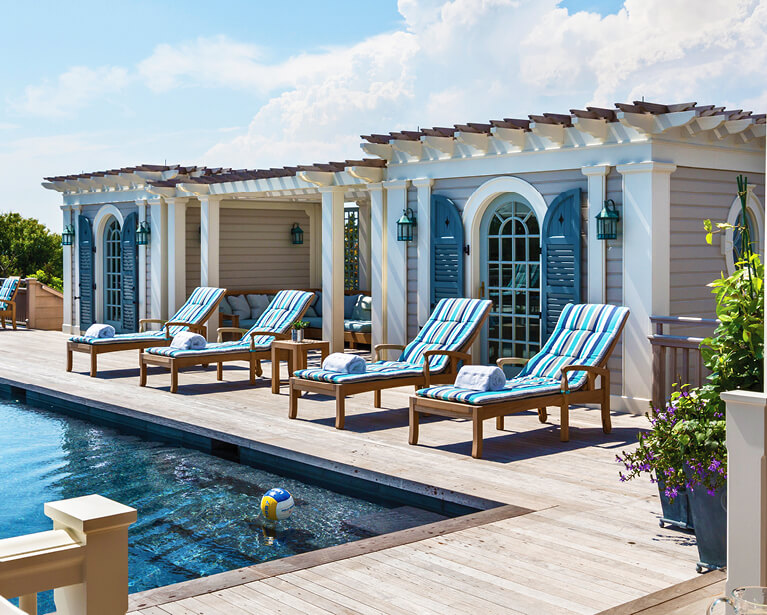 Get those super popular island vibes with a private cabana! Shutters can help provide privacy for lazy days lounging with the ability to open or close up space when desired. Give your backyard oasis the resort feel you deserve. Other spaces in your backyard can also benefit from shutters as they can block unwanted sun glare, allowing your guests to enjoy their time over your outdoor kitchen or even bar. Talk about an added touch of hospitality!
Dividing Up Living Spaces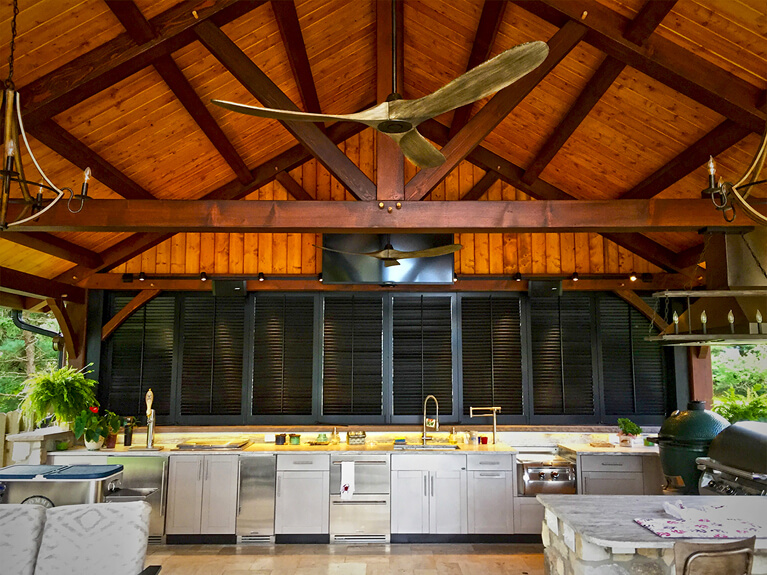 Hanging shutters on a porch or deck can help create a divide in your entertaining spaces. Keeping the grill master separate from the outdoor lounge area allows for separation that can be unwarranted when entertaining guests. Additionally, utilizing shutters can provide privacy from neighbors and others when hosting outdoor gatherings.

While shutters look great in their traditional use, take a gander at your interior and exterior spaces, and think where they could be beneficial to you! Get creative and try new styles to incorporate a set of shutters that will not only be functional but look great as well.