Summertime Shutters – Bermuda Beauties!
Bermuda, Bahama, come on pretty mama… Whatever you want to call these beachy shutters, you can't deny that they add a tropical sensibility to any home from sea to something a bit less coastally oriented. As we cruise head first into the summer season, we thought it would be an excellent time to revisit this timeless tropical favorite!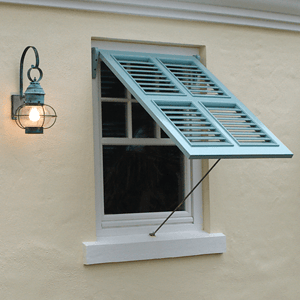 You probably would have guessed it, but Bermuda shutters were indeed designed with the beach home in mind, gracing the windows of tropical bungalows and island hideaways. But something this good-looking could not be confined to just one place for long and before long, Bermuda shutters were seen across the country. They tend to be multi-use from allowing a breeze while still maintaining that sense of privacy to even being repurposed and interpreted as patio dividers in a larger frame to even finding a purpose indoors as interior design accents and focal points.
If you are a fan of natural light but not a fan of roasting in an overabundance of sunshine, Bermuda shutters will always have your back. In fact, Bermuda shutters have been used in the Caribbean for ages for just that purpose: to protect themselves and their homes from the blazing heat of the direct sun. We can almost smell the ocean air still wafting through, though! Max out your shade without sacrificing that fresh air.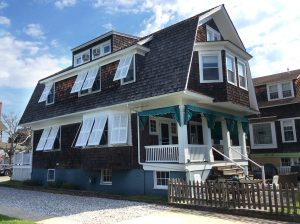 While these shutters have a timeless aesthetic to them overall, they do have one pretty cool and pretty futuristic feature – remember those top lifting DeLorean doors? Well, Bermuda shutters can take you right back to the future (strictly at 88 miles per hour, of course) as well with their top hinges!
They tend to have a bit of a chameleon aura to them when it comes to color as well, looking equally good in a tone that matches the exterior hue of the house or one that pops boldly in contrast. The best part about Timberlane Bermuda Shutters? We can customize that colorful aesthetic; however, best fits your beachy dream! From breezy blues to white sand inspired pale tones – even a color as black as an ocean night sky - the opportunities for hues, finishes, and general aesthetics are all but endless with Timberlane.
Have you long harbored a secret tropical yen? Are you looking to purchase that superb shore home, finally? Whether you are planning on updating and accenting your main abode or taking on a vacation getaway, to achieve the perfect coastal curated home, you cannot go wrong with the island inspiration, the vacation vision - the original, beautiful Bermuda shutter!