A well-made garage door can provide functional beauty for decades, but even the best garage doors will eventually require replacement.
The lifespan of a garage door can be affected by several factors: how frequently it's used, the materials it's made of, the quality of its craftsmanship, exposure to moisture and temperature fluctuations among other considerations. In some cases, homeowners may consider replacing their garage doors to align aesthetically with other improvements, such as exterior renovations like repainting or new siding.
Following are some indicators that your home may benefit from a new garage door.
Garage Door Wear and Damage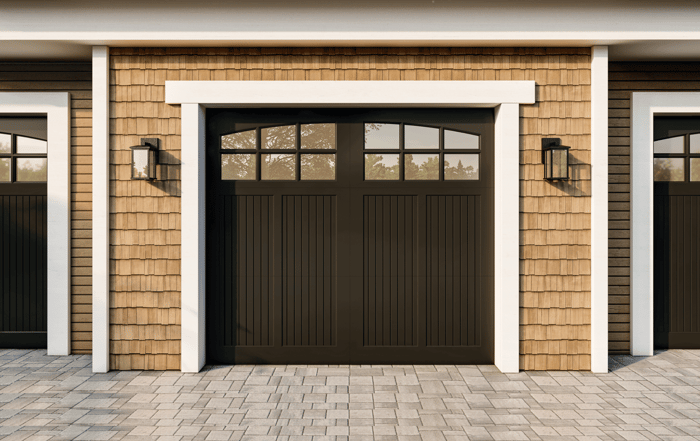 The average American garage door opens and closes about 1,500 times per year, according to Popular Mechanics. While much of this burden is carried by garage door openers, the doors themselves are also susceptible to wear and tear from regular use.
This wear can become evident in several areas that depend in part on the garage door style, its outer material and its connecting components. Common signs of wear and damage include:
Door no longer opens and closes smoothly

Door no longer closes completely

Cracked or warped door panels

Corroded or rusted hinges or other connecting hardware
Cosmetic damage such as faded paint or weathered finishes can often be touched up, and some worn parts can be replaced. But severe wear or damage that affects your garage door's operability may necessitate replacement.
Rising Energy Bills
Garage doors may be an exterior home feature, but they can have a big impact on your home's interior when it comes to energy use. Aging, damaged and low-quality garage doors can decrease a home's energy efficiency.
For example, garage doors that don't seal tightly allow cool air to seep into the garage during cold weather and warm air to gather during hot weather. If your garage is connected to your house, this can tax your heating and cooling system during the coldest and hottest months.
Likewise, older garage doors with worn weather stripping or cheap garage doors with thin insulation can contribute to increased energy use and costs. A well-built garage door should have a dense insulative core, such as R-9-rated polystyrene foam, that's sandwiched between quality, weather-resistant materials like laminated veneer lumber.
Match Other Home Improvement Projects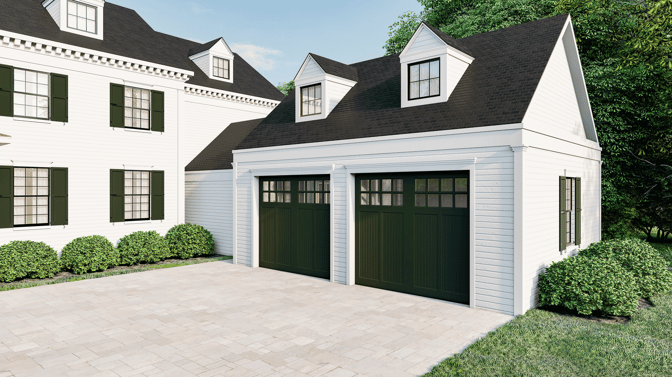 Sometimes the reason to replace a garage door has less to do with the condition of the door itself and more to do with its surroundings.
A new home color, new siding or exterior materials, new window treatments or exterior shutters, and even updated landscaping can leave your current garage door looking out of place. When you improve one facet of your home's exterior, it's critical to consider how existing elements fit in.
If your garage door is still functional and stylistically appropriate but you find that the colors clash with exterior renovations, a fresh coat of paint may be the answer depending on the door's material. If the door's design seems incompatible with external improvements, you may want to consider a new garage door style.
Garage doors are available in classic paneled styles, carriage designs, tri-fold formats and other options to complement a variety of home architecture types. Each style can be further personalized with diverse panel patterns, milling options and hardware choices to perfectly complement your home.
Boost Curb Appeal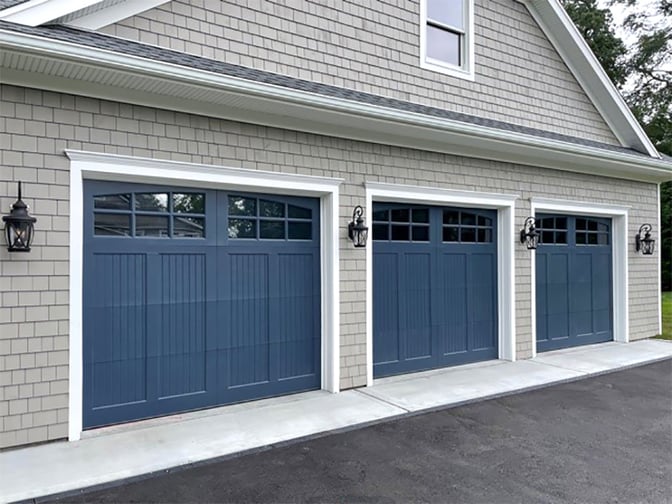 Garages are often street-facing, which means they can have a significant impact on your home's curb appeal and value.
Replacing a damaged, unsightly or poor-quality garage door can yield a notable return on investment if you decide to sell your home. In fact, garage door replacement is the home improvement project that provides the highest ROI, according to the 2022 Cost vs. Value report by Remodeling magazine.
Timberlane: Exceptional Garage Doors for Exceptional Homes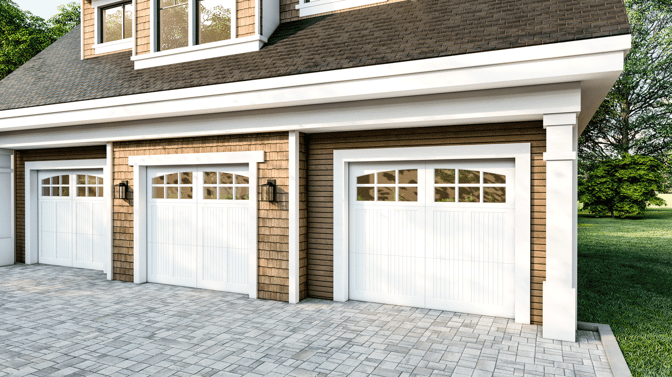 The accomplished artisans at Timberlane have more than 25 years of experience handcrafting custom wood products for luxury homes.
We use quality materials, including wood overlays with rich character that accentuate the individuality of each home. Each style and material are supported by numerous customization options, including a broad spectrum of colors and decorative hardware to make your garage door one-of-a-kind.
To learn more about what distinguishes our garage doors or to request a quote, connect with Timberlane today. Our friendly, knowledgeable team is ready to help you create a garage door as unique as you and your home.