Garage doors are the centerpiece of your home's facade. With new rustic wood styles, these exquisite upgrades take boring, metal or aluminum garage doors and turn them into a statement. From classic and traditional to modern and chic, there's no shortage of garage door styles to enhance your home.
How can rustic wood garage doors impact the look of a home? How can you improve your home's appearance with a rustic garage door?
Let's demystify rustic garage doors and explain why this style is making such a huge splash in home design circles. Plus, we'll let you in on some helpful tips for enhancing your own home with rustic wood garage doors.
What's the Deal with Rustic Wood Garage Doors?
Homeowners can't get enough of rustic garage doors because they're a beautiful addition with heaps of curb appeal. They're authentic, customizable, and an easy way to upgrade any style of home.
Unlike metal or vinyl, most rustic wood garage doors are custom-made. The option to customize can be a real runaway benefit for people who like to provide their homes with personality and make great first impressions.
A new garage door almost pays for itself in increased property value. You can expect to recoup around 95% of what you invest in a new garage door through the increase in property value.
The other reason why people love rustic wood doors has a lot to do with our collective movement towards more eco-conscious and natural materials. Wood is a natural, renewable, eco-friendly option, and it requires fewer resources to manufacture than many other materials that are available.
5 Tips for Enhancing Your Home with Rustic Wood Garage Doors
Not sure how to incorporate a rustic garage door into your home's design? These five tips and design inspirations are some of the ways you can enhance your home with rustic garage doors:
1. Marry Old-Fashioned Design and Modern-Day Function with Carriage Style Garage Doors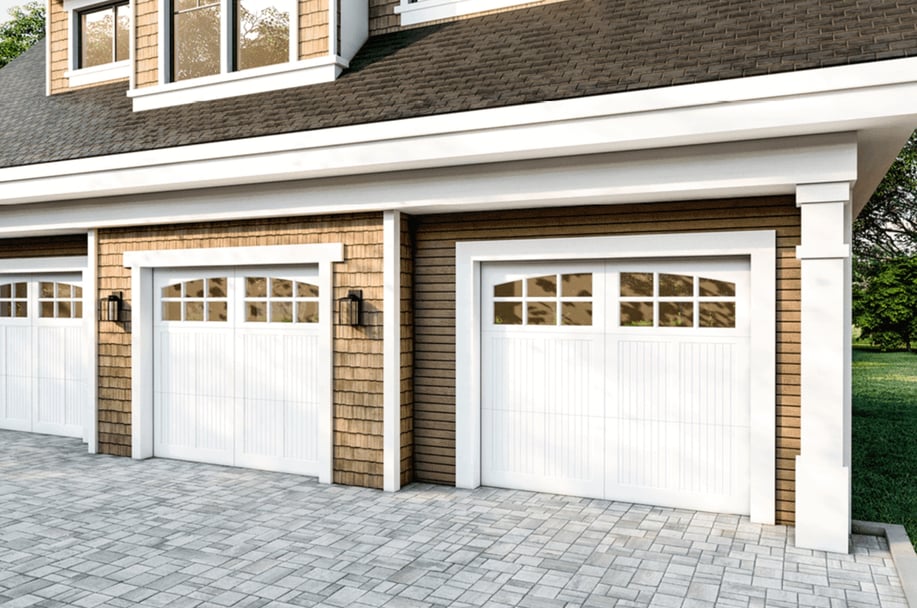 Carriage style garage doors have a timeless appearance that puts craftsmanship and traditional styling on display. Even though these styles look like an old-fashioned swing door, they open like an overhead garage door – proving that you can merge classic beauty with modern-day function.
2. Use Your Garage Door as a Point of Contrast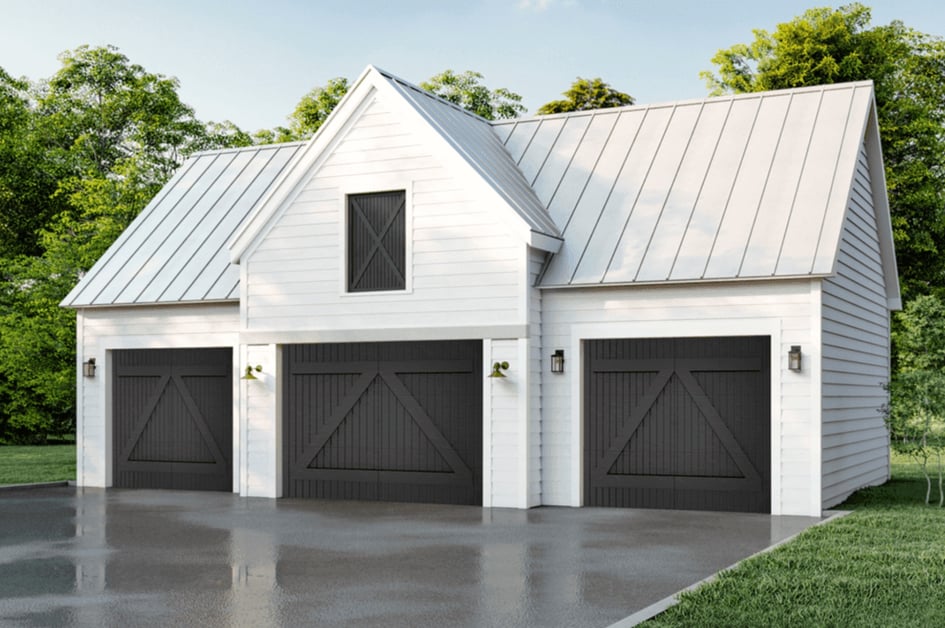 Don't be afraid to use unexpected colors to make a statement. Rather than matching your garage door with your trim or other exterior accents, you can opt to go bold with contrasting colors. Using dark colored garage doors against a light home or garage is a show-stopping look that is sure to turn a head or two. While the wood grain look and classic colors are traditional winners, sometimes your home just needs an unforeseen color choice to make maximum impact.
3. Incorporate Hardware Thoughtfully to Bring the Look Together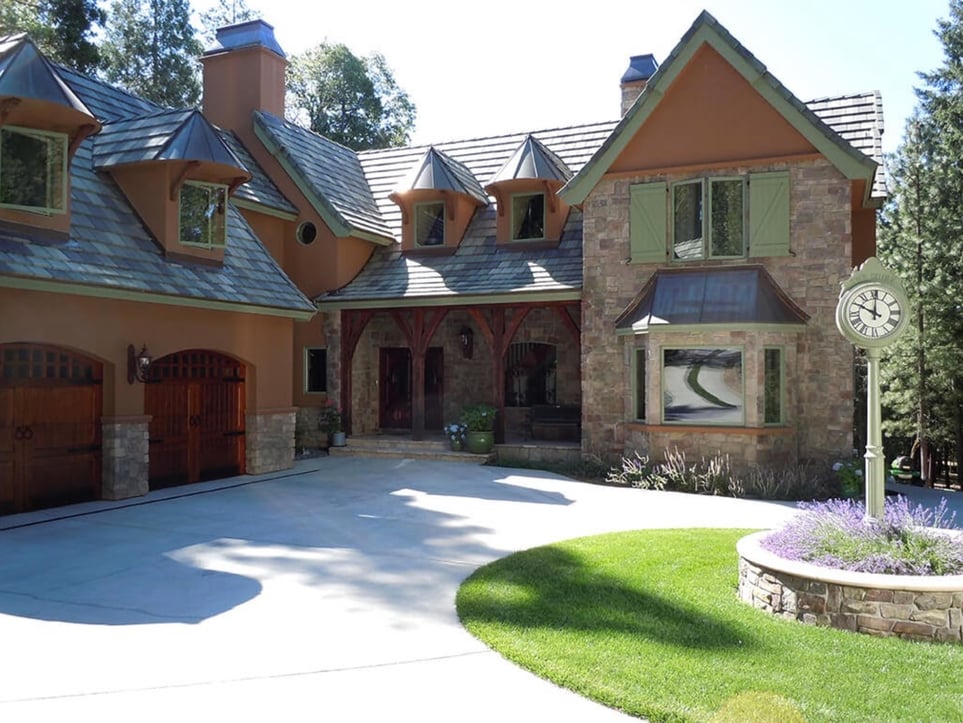 Decorative handles, contrasting hinge fronts, thoughtful garage door accessories, latches, and more can elevate a garage door's sophistication. Most people don't think about those finishing touches and how much of a difference they make. To really enhance your home, think about your hardware choices when choosing a rustic wood garage door for your home.
4. Consider an Unconventional and Customized Design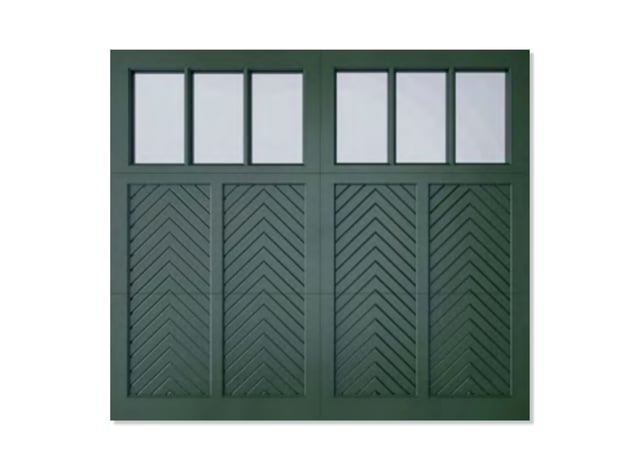 Rather than settling for basic options because it's available, why not choose something a little outside of the box? Choose a unique panel design, material, window, or color. A customized garage door is a surefire way to guarantee that you have a one-of-a-kind garage door that's certainly capable of turning heads and sparking conversations.
5. Don't Settle for a Garage Door That Wasn't Designed with Your House in Mind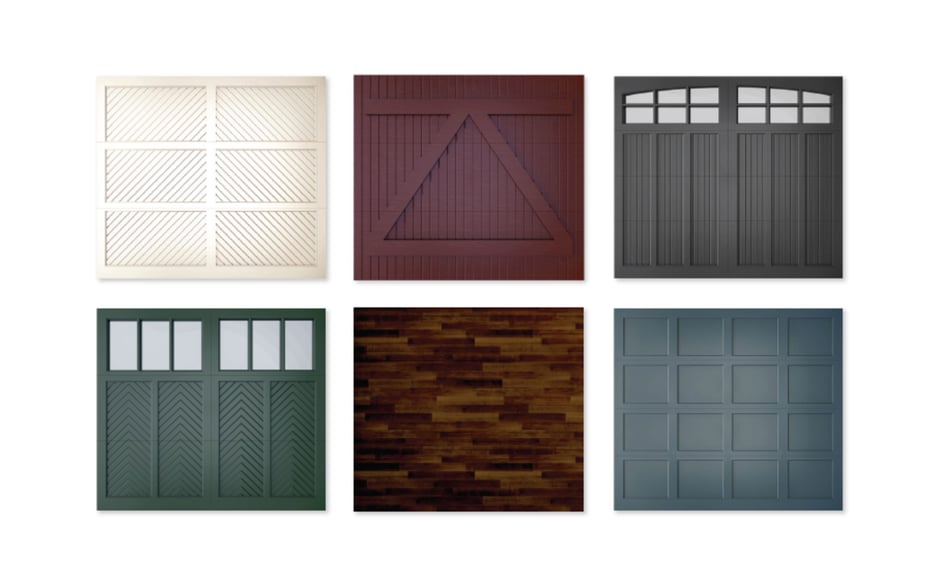 All homes have their unique quirks. Maybe you're going for a modern farmhouse aesthetic, or perhaps you're aiming for a perfectly crafted Victorian-era home. No matter your design aesthetic, you're going to need an on-theme garage door to complement the look.
Don't limit yourself to what's readily available and mass-produced. Instead, you can make sure the color, material, and style all match your vision! Design a custom garage door with your specific house and vision in mind.
How to Pick a Garage Door Style for Your Home
We know that it can be overwhelming trying to pick the right garage door for your home. With so many customizable options, how do you know which is best for your home?
Generally speaking, you want to choose a garage door that matches your home's architectural style. You want to choose fashionable colors with the goal of boosting your curb appeal. Take time to think about each of the details like windows, hardware, and how you want the door to open and close.
In the end, it's a matter of personal preference, so let your imagination run wild!