There's Comfort in Customization
Your home is not only your sanctuary, but it is also a reflection of you, your style, and where you are in your life. You are probably very familiar with the world of customizing your interior: you flip through countless pages of kitchen counter upgrades, you browse the vast aisles of wall paint, and you have custom furniture pinned on Pinterest. But the exterior of your home is just as much your own and is your face to the world! One of the quickest ways to add a lot of charm is with custom shutters.
Think about the story you want to tell with your house: Do you want a rustic farmhouse? Go with shutters in the board & batten style. Are you in love with the beach? Bermuda style shutters can add a touch of the tropics. Do you love your classic Colonial? Panel style shutters are the perfect accent to pull together your manor.
Making the Most of Your Space
They say that windows are the eyes of the house, so the shutters are all the more important! Use them to accentuate a color scheme or draw attention to a feature. If what you love about your home is your wide-open spaces, why not make that a focal point?

These sage green Bermuda shutters are quite the unique accent, definitely cementing this home as reflective of the owner and also upping the curb appeal at the same time. The best part about this outside-the-box idea is that it opens up the space and ties the homeowner's love for outdoor entertaining to the home itself.
The Home as Theme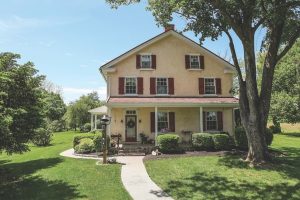 If a picture is worth a thousand words, the outside of your home must be worth at least an even 10k. Like every feature inside, let your house tell your story.
Warm red touches here really bring a feeling of Tuscany. Just by looking at the outside, you can already have an idea of what you may find inside – cozy touches, warm colors, and more accents that reflect an old-world or even somewhat Italian sensibility. Imagine this home without those brick-colored shutters - it's much more generic!
From Stately to Cute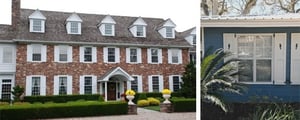 Whatever your personal style, you can project that from your home. If you're more of a mind to tradition and high-class touches, add some uniformity like this Colonial.
Does your taste skew to a more relaxed style and do you like adorable accents that no one else has? Consider some cutouts akin to this beautiful beach home.
Your house is yours, and so it is a reflection of you, inside and out – take advantage of that and let your personality shine.
Guide to Personalizing Your Shutters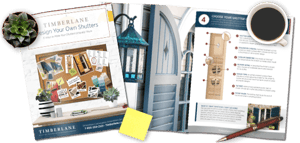 Download our new guide on designing your own shutters which will surely spark some creative ideas to personalize your very own Timberlane Shutters: