Timberlane Donates Products, Services, and Hardware to the Lincoln Cottage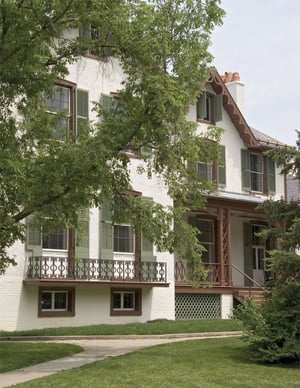 The year is 1863. The Civil War is raging and the casualties on both sides are piling up. The country is in turmoil. The Emancipation Proclamation is about to change everything, and Abraham Lincoln wrote it here, on the grounds of the Soldiers' Home.
Respite and retirement home for the nation's Armed Forces is a building called Anderson Cottage. Better known today as the Lincoln Cottage, it served as the Summer White House for several US Presidents, including Arthur, Hayes, Buchanan, and of course, Abraham Lincoln.
Already a National Historic Landmark, the Lincoln Cottage on the grounds of the Soldiers' Home was placed on the National Trust for Historic Preservation's Most Endangered list and dedicated as a National Monument in 2002.
Becoming part of the living history and education of our country's heritage is a responsibility we take very seriously.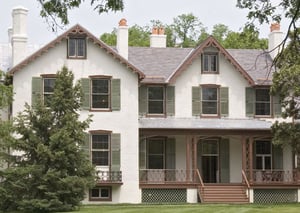 As part of our partnership with National Trust for Historic Preservation and the Save America's Treasures program, Timberlane donated operable louvered shutters, functional hardware, and services to the restoration of the Lincoln Cottage, as well as other landmarks across the nation.
Before and After Lincoln Cottage Images: