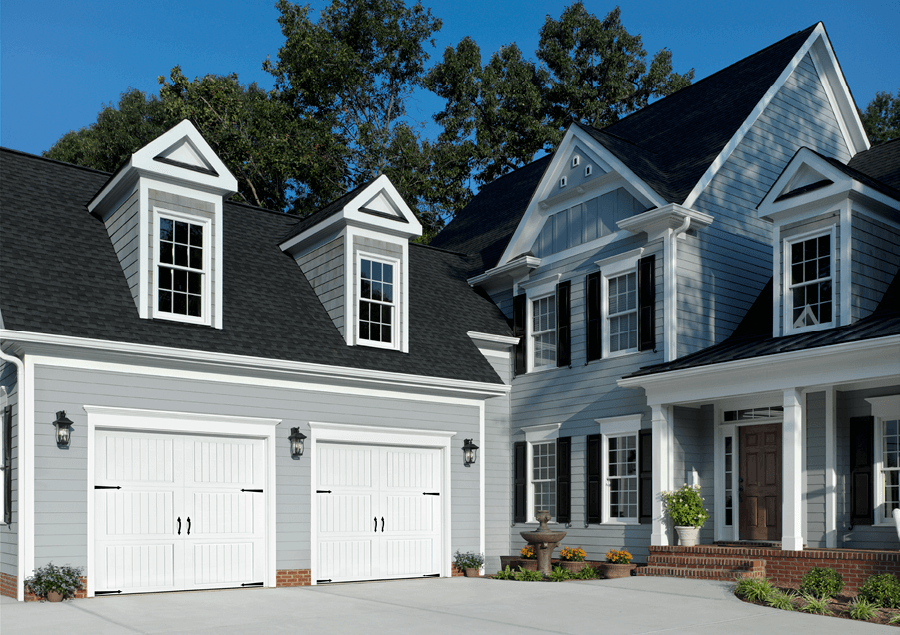 It's no secret that new garage doors can dramatically improve a home's aesthetic. With countless materials and style options, homeowners everywhere use garage doors to enhance their garage's look and function.
However, there's one thing people don't spend a lot of time considering: insulation. You might not be able to tell whether a garage door is insulated just by looking at it, but the qualities of an insulated garage door are definitely worth discussing. Insulated garage doors have many benefits that uninsulated garage doors simply can't match. What are some of the advantages of insulated garage doors? Should you consider getting one for your home?
Let's dive deep into insulated garage doors so you can determine if an insulated garage door is right for your home. Plus, we'll share expert tips on how to find the right one for your home!
5 Advantages of Insulated Garage Doors
There are several benefits to insulated garage doors, but we're going to focus on five of them.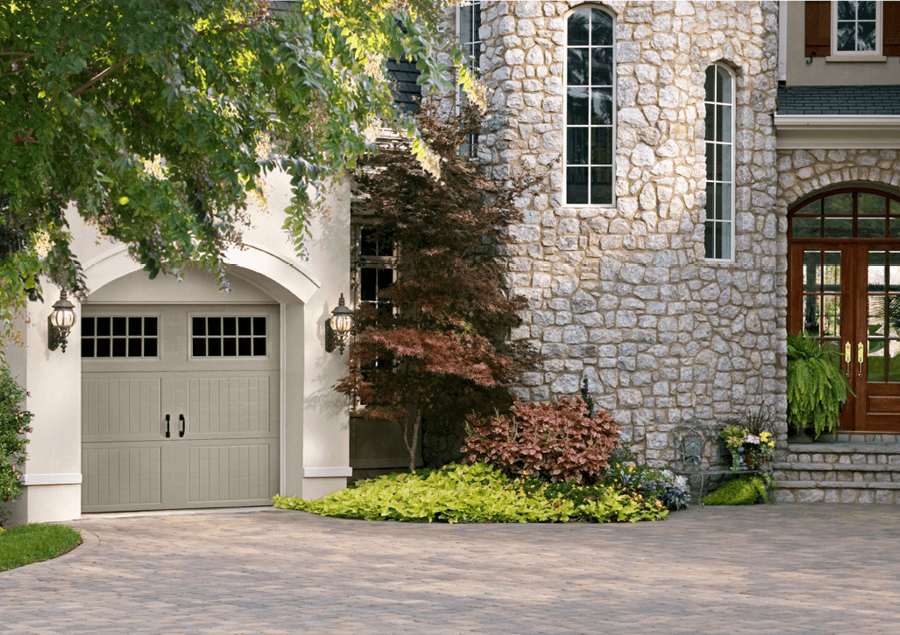 1. Insulated Garage Doors are Energy Efficient
The first benefit is a popular one for eco-conscious homeowners or those who like to reduce their heating and cooling costs. Homeowners focus a lot of attention on making sure the inside of their homes don't allow any air leakage, but sometimes forget about their garage.
Insulation can be especially important for homes with attached garages. A poorly insulated garage door allows outside air into the garage, and in an attached garage, into the house as well. This can increase heating and cooling costs quickly. Insulated garage doors help insulate the garage and keep energy costs at a manageable level.
2. Insulated Garage Doors are Quieter
Insulated garage doors can reduce noise in a couple of ways. For one, the added insulation provides noise dampening, so neighborhood noises don't seep into the garage and home.
Garage doors can make a lot of noise because of their opening mechanisms. If the garage door runs on a track, loose chains, screws, hinges, and the garage doors themselves can vibrate and create noise.
Insulated garage doors cut back on this noise significantly in a couple of ways. For instance, the insulation absorbs many of the noises caused by the vibrations of the opening mechanisms.
Additionally, insulated garage doors are usually constructed a lot more tightly. All the materials are perfectly fit and layered together in a way that reduces sound. Their added weight also keeps them from moving around as much, which also cuts back on the noise.
3. Insulated Garage Doors are Durable
Due to the extra layer and materials, insulated garage doors are much more durable than non-insulated, single-layer alternatives. A more durable garage door can stand up to cars, equipment, kids, and whatever other things your garage door might encounter without denting.
This added durability also protects the garage from inclement weather and helps provide an added layer of security and protection for the contents of the garage.
4. Insulated Garage Doors Increase Home Value
Installing a new insulated garage door can dramatically improve a home's curb appeal and increase the home value. Insulated garage doors are higher-quality and look much nicer than the non-insulated alternative, which leads to larger increases in home value.
Research suggests that a new garage door can increase home value by an average of $14,000, and homeowners can expect to recoup 98-100% of their investment in upscale garage door replacements.
5. Insulated Garage Doors Provide Stable, Year-Round Temperature Regulation
For people who like to use their garage for more than just parking their cars – insulated garage doors are a no-brainer. The added insulation means that garages stay at a more comfortable temperature year-round. This is perfect for people who use their garages as workspaces or areas to work on hobbies.
Temperature-controlled garages have other advantages, too. If you live in a rough climate that's particularly cold or hot, you can go from the house to the car without being exposed to harsh temperatures.
Insulated garage doors won't make a garage completely temperature-controlled, but they provide a significant improvement compared to non-insulated, single-layer garage doors.
Is an Insulated Garage Door Right for My Home?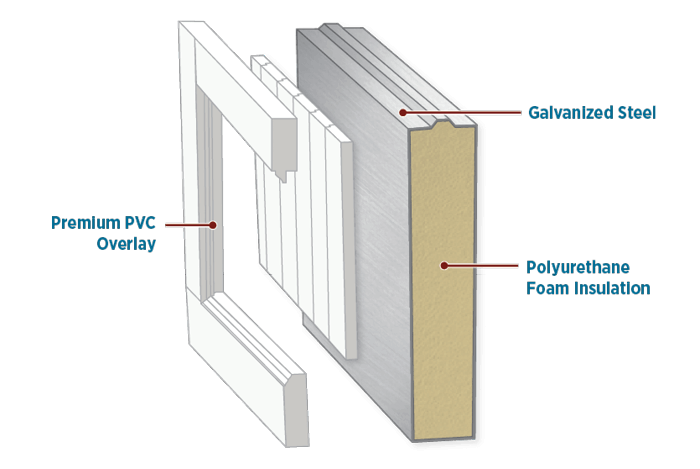 Here are some simple questions to help determine whether an insulated garage door is right for your home:
Is your garage attached to your home?
Does your garage share a wall with a bedroom in your home?
Do temperatures in your area fluctuate throughout the year?
Do temperatures stay extremely cold or hot throughout the year?
Do you use your garage for other purposes, like as a workspace or for hobbies?
Are strength and security important features in a garage door?
Are you interested in increasing home equity or property value?
Do you plan on selling your home within the next ten years?
Do you want your garage door to be made from high-quality materials?
Do you want to avoid having to insulate a garage door yourself?
If you answered "yes" to any of these questions, then an insulated garage door is an ideal choice for your home.
Once you've decided you want an insulated garage door for your home, how do you shop for one?
Tips for Shopping for an Insulated Garage Door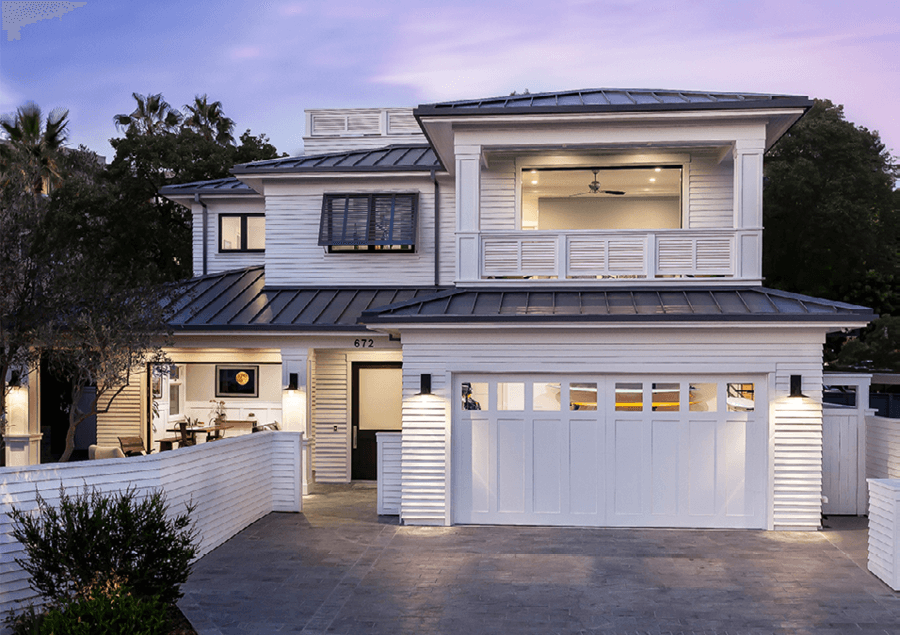 When shopping for an insulated garage door, there are a few things you want to keep in mind:
Look for high-quality materials and craftsmanship
Investigate the R-Value and look for values of R-9 or more (a measurement of how effectively a material insulates against heat loss)
Look for doors that are at least two inches thick
Ensure your window design aligns with your other values (i.e. you might not want garage doors with windows if you live in a colder climate)
Invest in top-quality hardware and other materials
Ensure you select a garage door with the appropriate dimensions
Use these tips to make sure you end up with a high-quality insulated garage door that features all the benefits and beauty that you could want.