In this series of blog posts, our shutter experts reveal their insights on how to get the perfect shutters based on your personal style.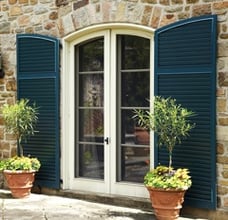 We asked Victor, one of our seasoned Shutter Experts, to tell us one of the biggest misconceptions people have about shutters.
"Typically, homeowners start out with a particular mindset. They want wood shutters or they want vinyl, and they have a lot of assumptions around what each of those types of products are. One of the great aspects of my job is that I get to teach customers about the different materials and truly find the product that best fits their needs.
Victor opens with the easy question: Do you want wood or synthetic?
But then asks the really important question: Why?
"That's really where the Timberlane experience begins. Understanding what is important to the customer helps me to find the right fit. We go through questions about house style, color choice, geography, lifestyle and more," Victor says. "So many times, a customer is surprised to learn that he or she has more options than they initially realized and ultimately finds a perfect product."
Victor explains that if a customer is interested in wood shutters, Timberlane's Premium Wood Shutters can be designed in a variety of styles, configuration, and colors. Some customers opt to stain the Premium Wood Shutters instead of painting them so they can get that really special natural wood look from the Spanish Cedar.
"As long as the shutters are properly treated, they will have long-lasting beauty," says Victor. "And, for those customers who really love the natural wood look, we also have some specialty wood options, like Western Red Cedar, and Sapele, a Mahogany-type wood. The natural wood grain really delivers an impact."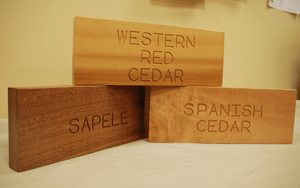 "Not surprisingly, many traditionalists say they don't want synthetic," says Victor. "That's where the real education comes in. Most people associate synthetic with the faded vinyl shutters they see around town. I tell them not all synthetics are created equal."
Timberlane's Endurian Shutters are made of a proprietary blend of materials. We combine different raw materials and technologies, such as PVC, fiberglass, and different composites, we can produce a superior synthetic shutter that is not only durable but has the customization potential to mimic designs typically only found in wood, including curves and cutouts.
"The result is really impressive," says Victor. "In fact, at the recent International Builders' Show, many custom builders and architects stopped by our exhibit and were shocked to see the Enduriuan Shutters and Premium Wood Shutters side-by-side. We got a lot of 'Wows."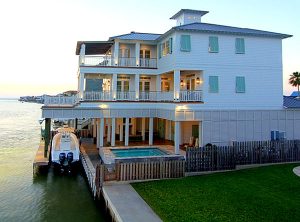 "Depending on climate and lifestyle, the Endurian Shutters can be a great choice. They are available in 24 colors—plus we can custom color match to truly personalize them…and their excellent craftsmanship helps ensure durability. We can't fight all of Mother Nature," Victor says, "but it was good to hear this recent customer story about her Endurian Bermuda Shutters:
"I recently replaced one of my shutters that was destroyed by Sandy. We are very happy with our Endurian Shutters and you should know that they weathered the storm beautifully. We are 200 feet from the ocean at "Ground Zero," where Sandy hit in Ocean County, NJ. Were it not for substantial debris from a neighboring house that was completely destroyed hitting one shutter, all would have come through none the worse for wear. Thanks for a great product."
You can view more about Timberlane's shutter products in our Comparison Chart here. "Each customer is different, so it is critical to understand what is most important to the individual customer, and what he or she is trying to achieve. That's why each Timberlane Shutter is custom-made and our Shutter Experts work with each customer personally," says Victor. ;"We want you to find your perfect shutter."
Timberlane's Shutter Experts are ready to help you select the right shutters for your home. At Timberlane, you will work with the same person from the first call, all the way to when you install your shutters, and ever afterward, to ensure 100% satisfaction. From premium materials to unlimited customization, Timberlane Shutters can help you achieve the look you want.