In this series of blog posts, our shutter experts reveal their insights on how to get the perfect shutters based on your personal style.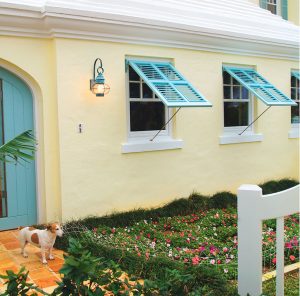 Timberlane Shutter Expert, Megan, gives us the scoop on a subject most people talk about first – color!
"Many times, people call me and say they want blue shutters or black shutters, even before they have decided on their shutter style," Megan says. "Color is so personal, but more often than not during the design phase, they sometimes fall in love with a color they haven't even considered."
Megan walks through some questions to ask yourself to find your dream color.
1. Start at the beginning. What are you trying to achieve? Is it traditional? Bold? Beach-like?
"Sure, color is important, but understanding what the overall feel you're trying to achieve is a great clue to the color that will be your personal home run," Megan says. "Shutters bring personality to a home, so selecting the right color shutter to complement your home's overall exterior experience and the look you want, will guarantee cohesiveness."
2. Think about color relationships. Opposites attract—but so do companion colors.
Megan suggests asking yourself to consider a few different color combinations as part of the planning. "A very popular color combination is a dark-colored shutter which contrasts beautifully against a light-colored exterior. However, some customers prefer white shutters on a light, earth-toned exterior for a softer look. Imagine your home a few different ways until you find the right fit."
3. Don't be afraid of some originality.
Timberlane offers 24 standard colors because of their broad appeal but also provides custom color-matching. "A fairly significant number of people opt for custom color. Sometimes it's to achieve just the right shade that matches an existing element on the house, but it really could be for any number of reasons, like alma mater colors, a tropical look, or simply just a favorite color. The customization options are endless," Megan says.
"Many times, a customer has an idea in their head about a color and I walk them through questions like these until they are sure what's right for them," Megan says. "Other times, they really aren't sure how to get started."
For those customers who are undecided, Megan starts with the standard 24 colors we have available at Timberlane: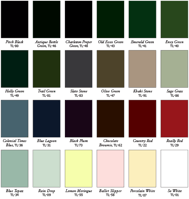 "If someone is really unsure, I try to narrow it done by color and shade. Are they thinking red or green or blue? Light red or dark red? Then I'll walk them through the individual options of that color like Country Red or Really Red," Megan says. Customers can also request a painted product sample to see for themselves
For customers who want something other than the 24 standard colors provided or are trying to match existing shutters, Timberlane offers custom color matching. "It's an easy process where you show us the color you want and we match to the exact color," Megan says. "You can really make Timberlane Shutters as personalized as you prefer." exactly what the color will look like against their home exterior.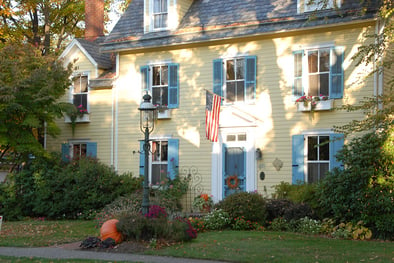 Timberlane also ensures its color continues to look vibrant thanks to its state-of-the-art painting process. In that process, Timberlane utilizes innovative overhead paint lines and curing ovens that balance the temperature and humidity for the paint to hold to the shutters. "The result," says Megan, "is truly impressive."
Timberlane Shutter Experts are ready to help you select the right shutters for your home. At Timberlane, you will work with the same person from the first call all the way to when you install your shutters, and even afterwards, to ensure 100% satisfaction. From premium materials to unlimited customization, Timberlane Shutters can help you achieve the look you want.