Why is Aluminum a Popular Choice in Hurricane Rated Shutter Material?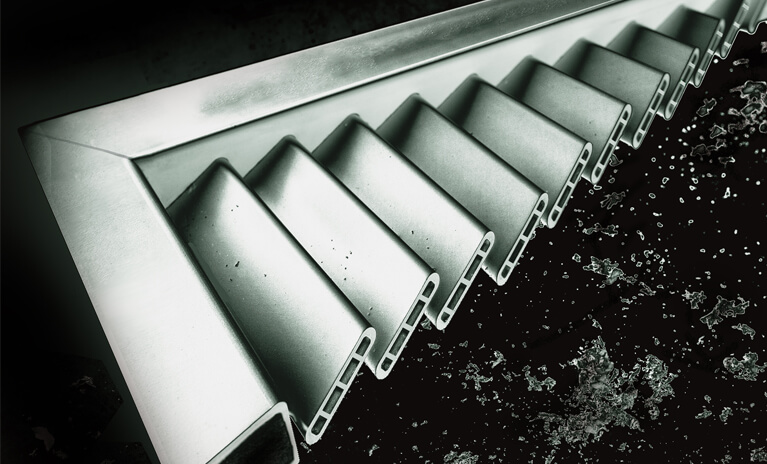 Aluminum has become synonymous with both strength and increased curb appeal for hurricane rated shutters. This is because it can be specifically crafted to resemble the look of traditional shutters while offering extreme durability and protection against storms. For those reading this who reside in the southern regions of our country, we're certain you've experienced these types of weather conditions.
Hurricane Rated Bahama Shutters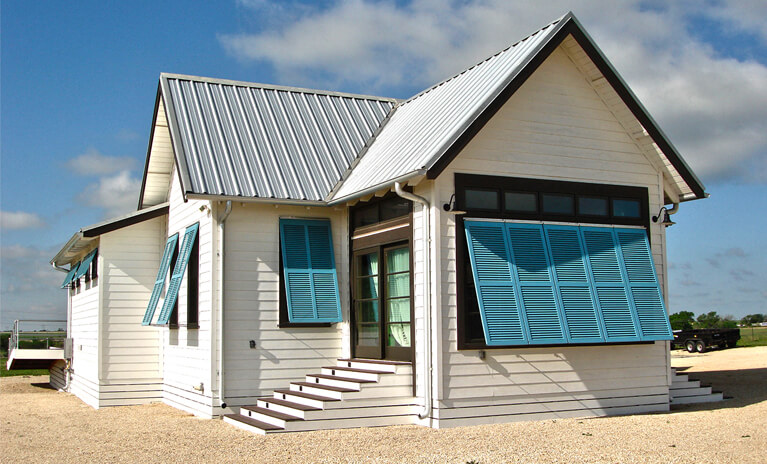 While some homes feature panel or louvered hurricane shutters, one of the most popular styles of hurricane-rated shutters are bahama shutters. This style is often picked by homeowners and restaurants because of it's inviting and tropical look. These durable shutters not only provide exceptional protection but they also offer added curb appeal. They're easy to operate and can even control the amount of light or breeze entering your interior spaces.
Bahama Shutter Options
| | |
| --- | --- |
| Fixed louver bahama shutters are perfect for those interested in added protection as well as capturing the true essence of pure relaxation. | Operable louver bahama shutters give you the ability to control the amount of light and breeze you want to enter the interior of your home. |
Are Hurricane Rated Shutters Easy to Install?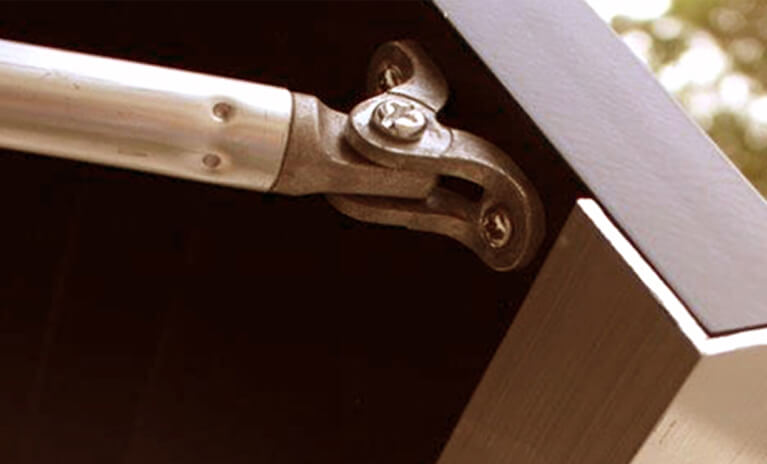 Absolutely⎯ In fact, aluminum bahama shutters are easy to install and only require a few pieces of shutter hardware. Unlike traditional shutter-style installations that place the shutters on the sides of windows, bahama shutters are mounted at the top of windows with a Continuous Bermuda Hinge. From there, install functional Bermuda Support Arms to control the angle of the shutters, and that's it, your home is ready for anything life has in store and looks good all year round.
Protecting Your Investment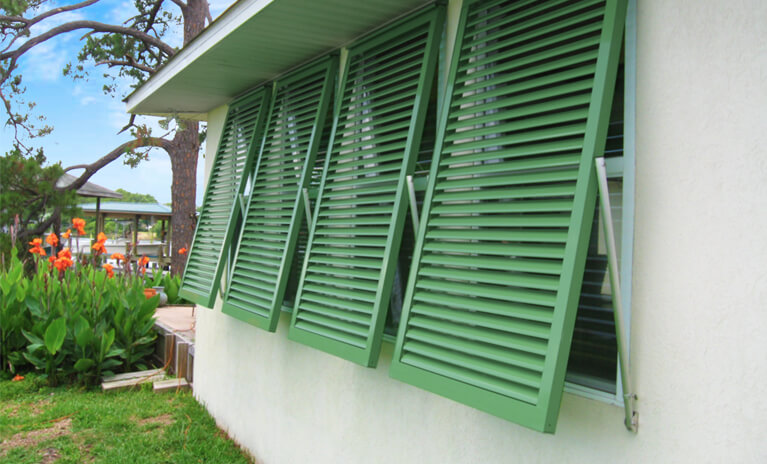 At the end of the day, ensuring the safety of your home is not only important to you, but it's also important to us as well. Homes are filled with loved ones and memories captured throughout the years. Hurricane rated bahama shutters are an excellent choice for those who want to add a layer of protection for their home while also increasing its curb appeal.