There's no better time than now to embark on new beginnings, flipping to the next chapter or begin those fun projects you bookmarked inspiration for over the years. Think about all of the boards you have on Pinterest, or magazine clippings of unique ideas you've kept for your home⎯ It's time to get started! To shake things up a bit, let's see what our valued customers, Randall and Elizabeth, suggest to enhance any home's exterior!
Randall's Recommendations
After replacing their home's exterior material in 2012, Randall and his wife decided to get rid of the original vinyl shutters and upgrade for premium wood shutters that better suited both of their uniquely combined tastes. Fast-forward to a few years later, we touched base with them to see if they had any helpful tips for homeowners looking to boost their curb appeal ⎯ Here's what we gathered!
| | | |
| --- | --- | --- |
| Tip 1: | Tip 2: | Tip 3: |
| "Incorporate landscaping to tie in complimentary colors to your home." | "Add shutter hardware to give your shutters an authentic, functional look." | "Compliment shutters with window flower baskets." |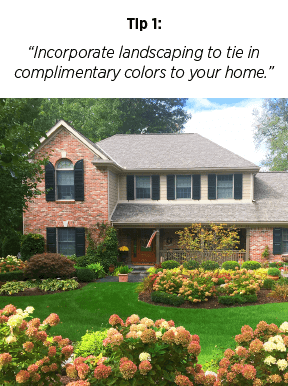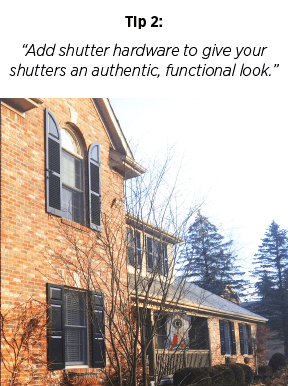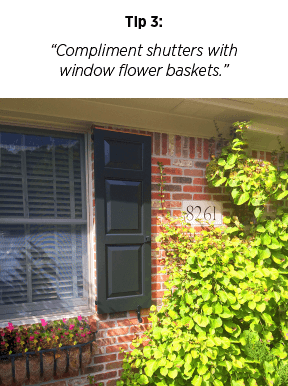 ---
Elizabeth's Encouragement
In celebration of Elizabeth's home turning 100 years old, her vision of incorporating custom shutters after discovering original photos and landscape drawings from when her home was built were brought to life! Accommodating her busy work schedule and exacting expectations, her beautiful, bold shutters are installed, completely changing her home's facade. After following up with Elizabeth's overall experience, here's a list of the key areas Elizabeth and her husband felt made the most impact when sprucing up their home's exterior:
| | | |
| --- | --- | --- |
| Tip 1: | Tip 2: | Tip 3: |
| "Add updates to your landscape to boost your home's curb appeal." | "Touch-up your home's exterior wood trimming where needed." | "Repaint your windows and porch for a clean, updated look." |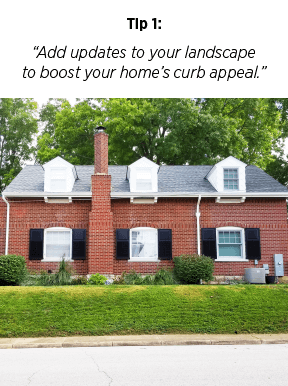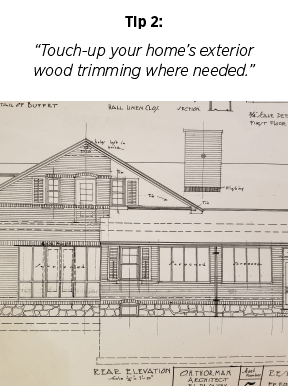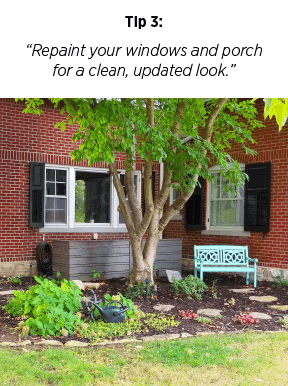 ---
Patience and Preparation
No matter what you end up doing to give your home the attention it deserves, any project will surely enhance its presence in your neighborhood! After having the opportunity in speaking with Randall and Elizabeth, one thing we noticed is that each of them took their time in planning their home's projects. Investing time to ensure every detail is covered before pursuing is something we at Timberlane take seriously. We're glad to see homeowner's using the same methods on their own!