Temps are starting to drop and cool crisp air moves in, and there's nothing better than enjoying your morning coffee on the front porch or deck. Do you feel like your outdoor living space is perfect for those Fall mornings and days? Let's jump into how to create your perfect fall outdoor oasis!
Add a Source of Heat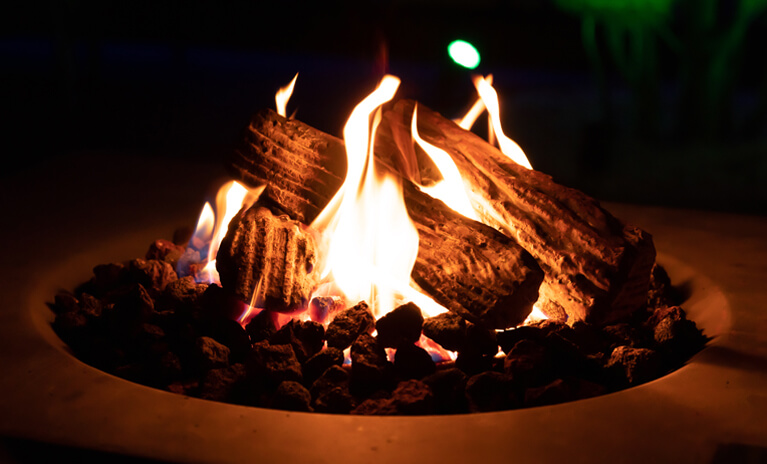 If your outdoor space allows for it, you can easily add a gas-powered fire pit for those brisk mornings and late Fall evenings. Adding a source of heat not only will keep you warm but can set a cozy and relaxing atmosphere. If your space is smaller, turn to options like electric patio heaters or even a smaller gas heater.
Fancy Up Your Furniture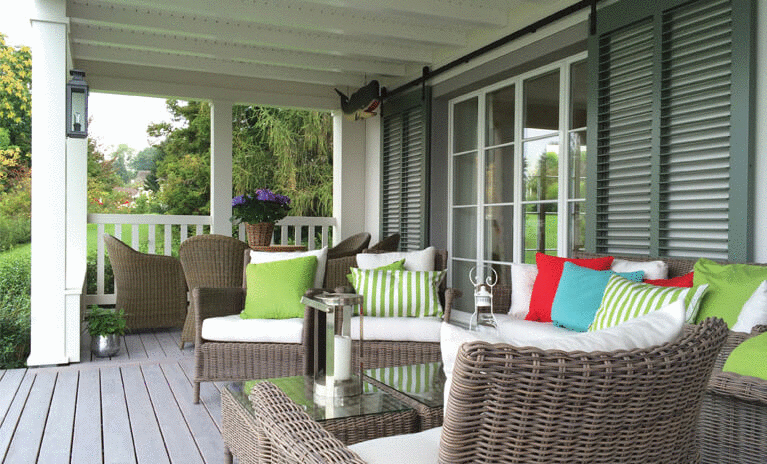 It's easy to refresh your patio for every change in season. When you are ready to swap over to Fall colors, changing out the cushions you used all summer is a great way to bring in the warm, autumn vibes. Top it off with some decorative pillows and cozy blankets to accomplish the look and tone.
Light it Up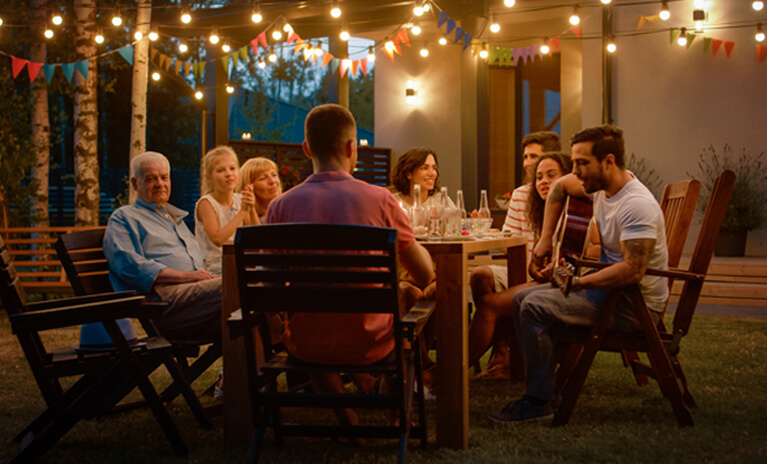 As we venture into the Fall months, gone are long nights filled with daylight. To ensure you can enjoy your outdoor space as long as you want, adding soft string lights can set the tone. For a more permanent option, you can opt for fixed patio lighting. Regardless of what you choose, adding light can help accomplish the overall mood you are striving for.
Perfect The Planters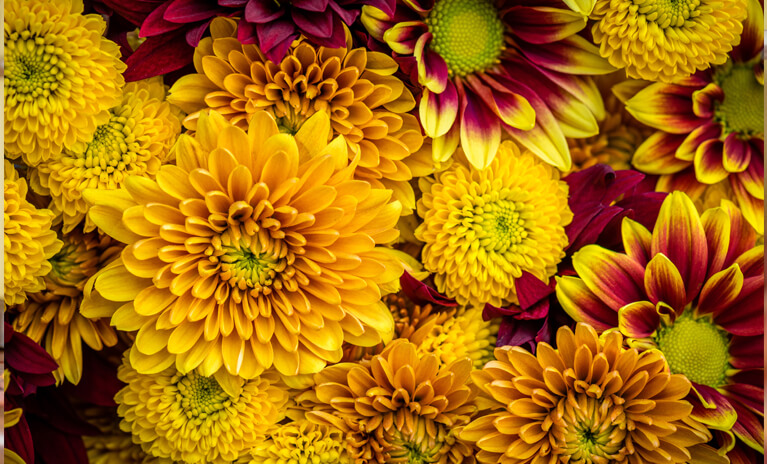 Swapping your bright colored flowers and greenery to your desired Fall colors can help set the mood. Flowers like Marigolds, Black-Eyed Susans, Helenium, False Sunflowers, and Chrysanthemums thrive in cooler autumn months and will look beautiful in your hanging baskets and planters. You can mix and match however you want and placing them all throughout your outdoor space will help tie in the fall color scheme.
Decorate How You Want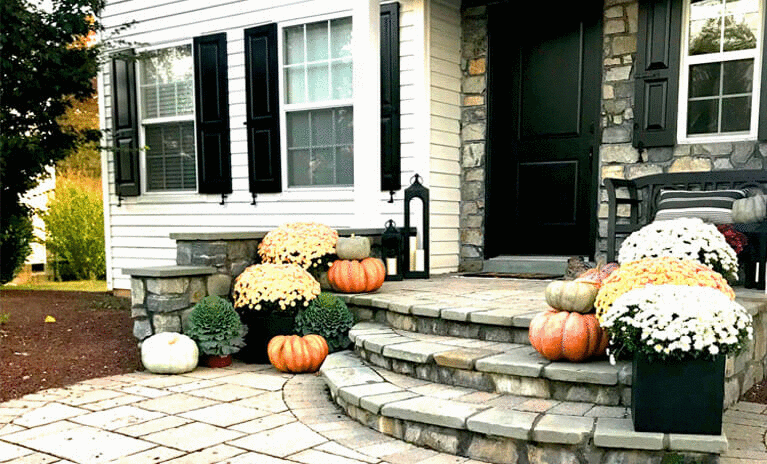 From large lanterns to soft-toned pumpkins, adding some decorations will help tie the space together. Warmer tones and pale colors will help accomplish the cozy Fall vibe. Utilizing other natural elements like hay, corn, and even fall fruits make for a perfect table accent. Get creative and find pieces you love!
Falling in Love With The Outdoors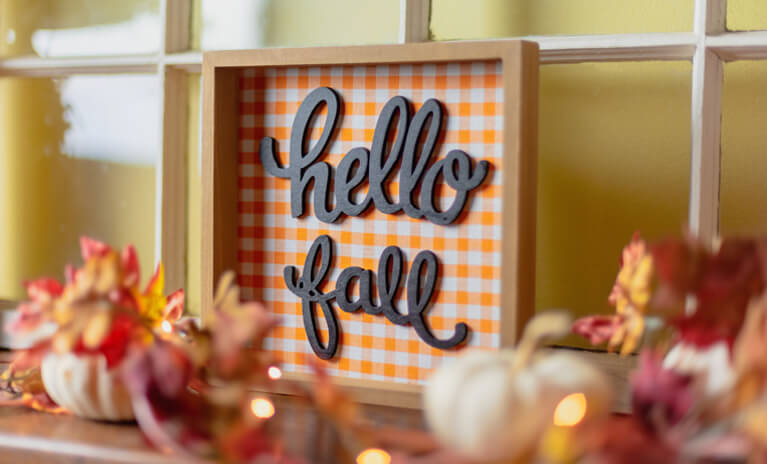 Transforming your space for Fall is a fun and easy task. Enjoy the creative freedom and make a space you will love retreating to each and every day. Grab that cup of warm cider and cozy up to the fire with loved ones and friends!