Do You Have to Sacrifice Style for Protection?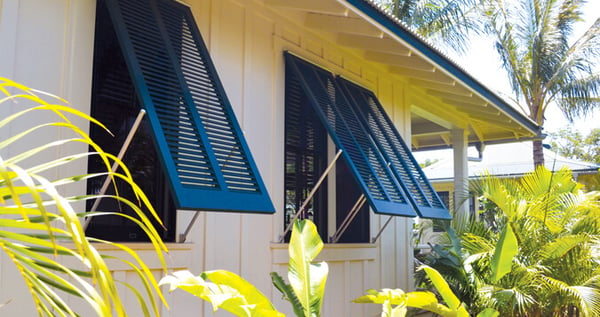 As we all know, hurricanes can be devastating even to areas far from any ocean or coastline. That's why protecting your home has never been more important. But why not protect your home in style?
People want to protect their homes without compromising their exterior style. This can be tricky to do while adding protection and sometimes means sacrificing curb appeal. Instead, you can ENHANCE the exterior of your home while also providing additional protection with aluminum shutters.
What Options Do Homeowners Have?
A unique solution to this problem is Aluminum Bermuda Shutters. Unlike Aluminum Roller Shutters that roll down over the window to form a solid wall, Aluminum Bermuda Shutters are built to look like traditional wooden shutters and act as an added layer of defense against harsh winds and debris.
Debris can get kicked by storm winds easier than you think and all it takes is one pebble to shatter your home windows. This is something nobody wants to have to experience.

Why Are Hurricane Shutters Important?
There's plenty to gain by adding hurricane rated shutters to your home that goes beyond protection. Hurricane rated Bermuda shutters also have the unique ability to protect against direct sunlight. Not only that, but you'll also be able to control how much light you want to shine through.
Are There Downsides to Large Shutters?
The downside to most large shutters is that they hang heavy on the side of your house and can be a bit tricky to install on your own. Aluminum hurricane rated shutters aid with this since they are a much lighter material than most other shutters on the market.
The Best of Both Worlds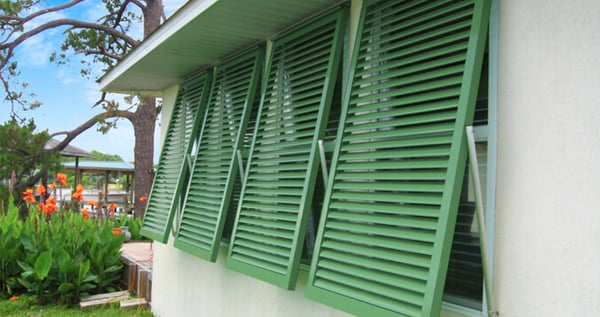 Merging functionality with a stylish design is something companies have been trying to master many years. The use of Aluminum combined with hurricane-rating means you don't need to sacrifice design options when it comes to protection. It's easy to finish with any color to match your home and give your exterior a fantastic new look!