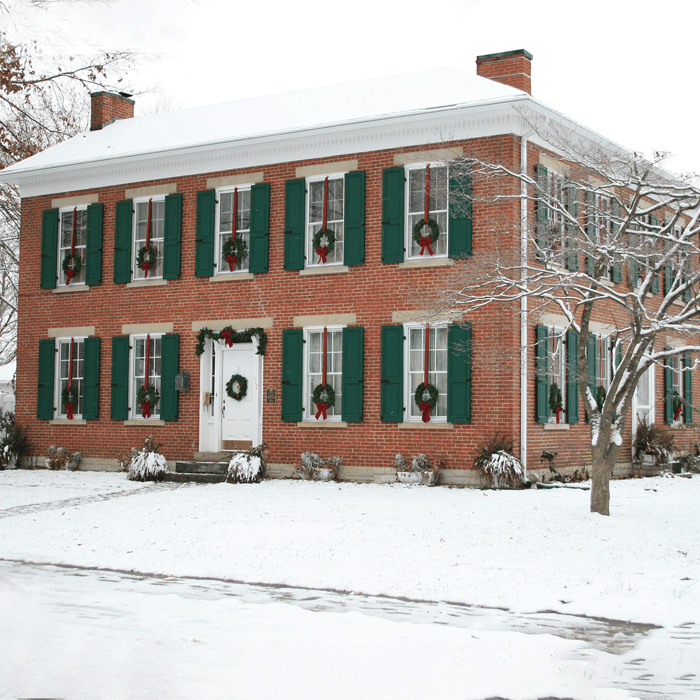 Panel shutters have an elegant simplicity that's captured by the conciseness of their name. Even if you haven't previously given much thought to exterior shutter styles, the term "panel shutters" probably conjures flat, rectangular planks that bookend windows.
This perception contains a fragment of truth, but it's also limiting. Panel shutters are among the most versatile and customizable exterior shutters, which makes them a perfect accent to a spectrum of home architecture styles.
Panel Shutter Profiles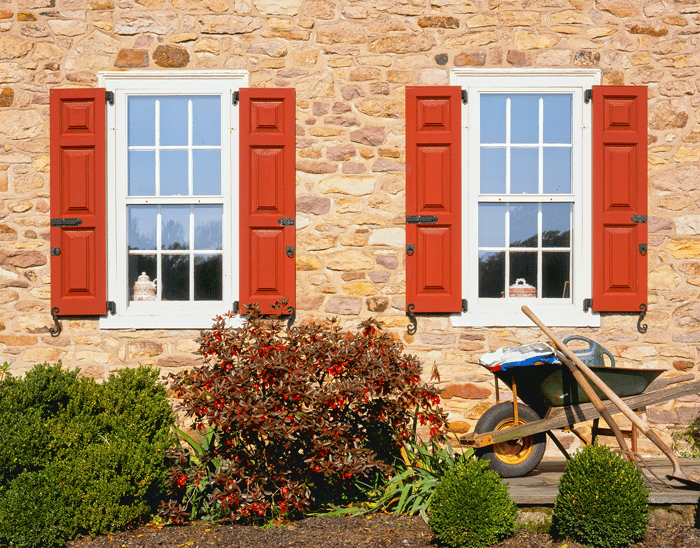 Panel shutters aren't merely level slabs that are sized for windows then painted or stained. They have dimension and design variations that complement different home types and individual tastes.
Panel shutters are available in three primary profiles:
Raised

:

Raised panel shutters

feature flat outer frames with slightly elevated interior panels.

Recessed

:

Recessed panel shutters

have flat borders with interior panels that are inset just below the framing.

Flat

:

Flat panel shutters

are not uniformly even, but rather feature level outer borders with gently beveled interior framing that lends depth to the flat inner panels.
Each of these shutter profiles offers additional variations in panel depth, edging style and panel configuration.
Panel Shutters: Form and Function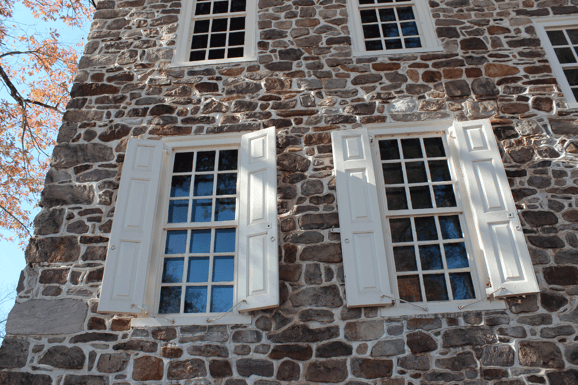 "Form ever follows function," as the famed architect Louis Henry Sullivan noted, and early panel shutters were crafted for purpose first and style second.
Before glass windows and window screens became commonplace, shutters were designed to fit inside or over window openings. Residents could open shutters to let in natural light and fresh air, and close them to keep out inclement weather and pests.
As glass windows became more affordable and popular through the 17th and 18th centuries, shutters evolved in form and function. Panel shutters, for example, still served to manage light and ventilation, but they also protected fragile window glass from damage.
Panel shutters became particularly favored on multi-story homes throughout the 1700s and 1800s, where they were often utilized on lower levels for privacy in addition to their other benefits. During this time, the view of shutters as merely practical home adornments also progressed.
Shutters became an aesthetic consideration as well as a utilitarian concern. Homeowners and a growing number of shutter manufacturers added flair to panel shutters by chiseling the wood or by adding raised or recessed cross-sections.
While most modern exterior shutters are decorative, panel shutters remain a popular choice for architects, home builders and homeowners seeking window shutters that possess both form and function.
Pairing Panel Shutters and Home Styles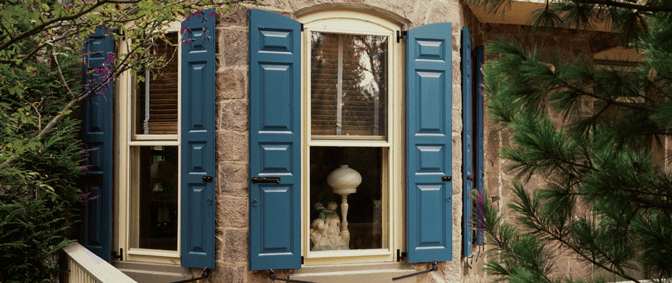 One reason panel shutters have withstood the test of time is their adaptability. Panel shutters suit home styles from classic to contemporary.
Panel shutters are staples of the Colonial, Georgian and Federal home styles that flourished in the 1700s and 1800s, and remain desirable today. They're also commonly employed on Victorian, Greek Revival and Cape Cod homes.
Their clean lines also make panel shutters excellent companions for mid-century modern and modern avant garde homes. Likewise, panel shutters can match a variety of home exterior materials, including brick, cement, stone, stucco, wood and vinyl siding.
Panel shutters themselves were traditionally fabricated of wood, and wood panel shutters remain ideal for historic homes and houses based on historic designs. But present-day panel shutters are also fashioned from composites and PVC-based materials like Endurian®, which is designed to mimic the appearance and texture of wood but with added durability.
For more information about aligning shutter styles with architectural forms, check out Timberlane's House and Shutter Pairing Guide.
Panel Shutter Customization Options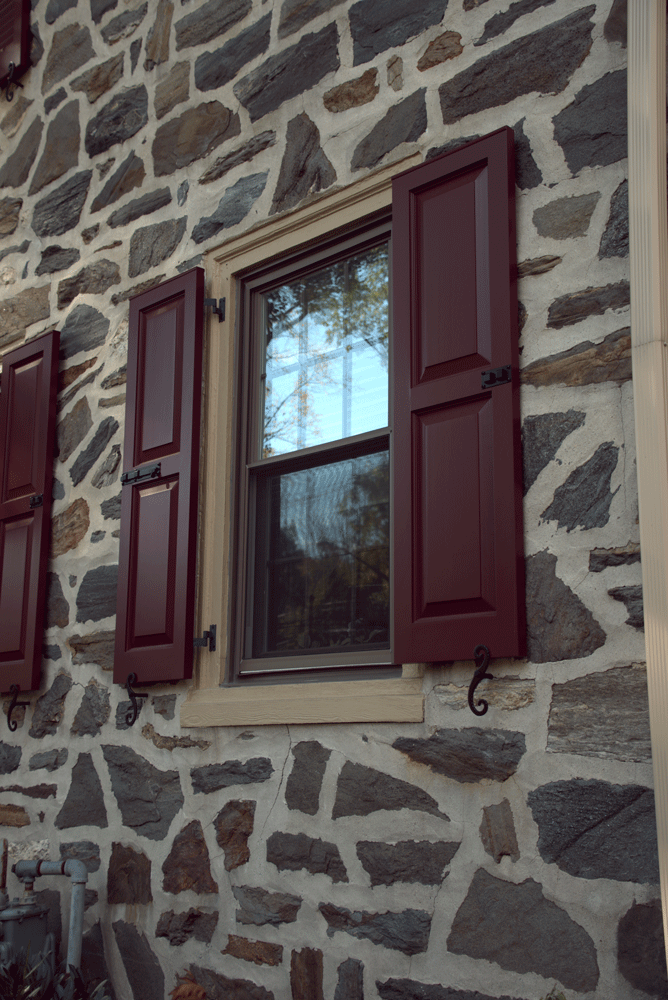 Beyond their design, material and operability choices, panel shutters offer even more avenues for personalization.
Wood panel shutters, for instance, are available with numerous stain finish options that accentuate the natural beauty of the wood while enhancing the curb appeal of your home. Endurian panel shutters can be painted in virtually any color, including custom colors that match existing home design elements.
Panel shutters may also be accessorized with cut-out designs or shutter capping, which protects wood shutter tops from moisture and imparts a bold visual touch. Functional panel shutters can be augmented with ornamental components including hinges, pull rings and tiebacks.
Yes, panel shutters may seem like simplicity itself. But that simplicity yields a blank canvas that can be used to make them as subtle or sophisticated or striking as you want them to be.
Timberlane: Exterior Shutters that Say 'Welcome Home'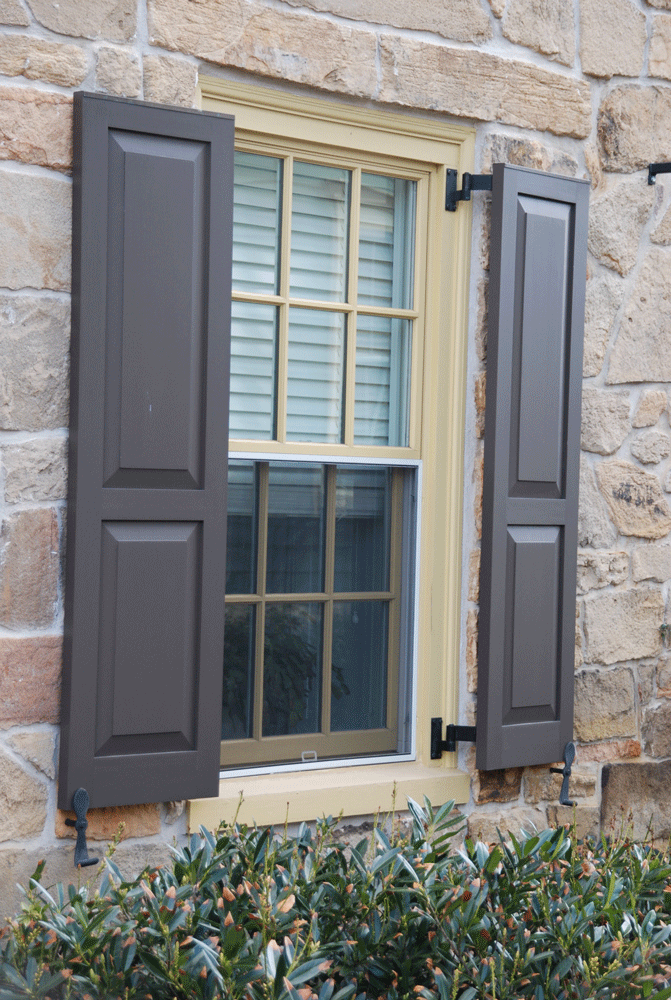 Timberlane is the leading manufacturer of custom exterior shutters for exceptional homes.
Our experienced artisans are adept at collaborating with trade professionals and homeowners to create high-quality shutters that elevate each home's distinctive look. Our peerless craftsmanship and attention to detail are evident in every shutter, and our goal is to produce shutters that make every "welcome home" moment a memorable one.
To learn more about your exterior shutter options or to request a quote, connect with Timberlane today.