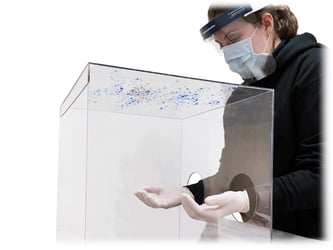 Providing protection for medical professionals has never been more critical as COVID-19 continues to surge at a global scale. When a patient is infected, Coronavirus infiltrates the upper respiratory system and often causes extreme difficulty of breathing. In some cases, this may lead to needing critical medical attention, which could leave attending medical professionals at risk of direct exposure. As a result of the ingenuity of a doctor in Taiwan, the level of exposure is decreased exponentially when using an Intubation Shield which is sometimes referred to as an Intubation Box.
Why Were Intubation Shields Invented?
Knowing how volatile COVID-19 is, ensuring the safety of patients and attending medical personnel has never been more important. Dr. Hsien Yung Lai, a doctor residing in Taiwan, designed a device that could protect doctors and patients during intubation. This apparatus was designed specifically to help protect doctors who treat patients affected by this pandemic.
Intubation is the process of inserting a tube, called an endotracheal tube (ET), through the mouth and then into the airway. This is done so that a patient can be placed on a ventilator to assist with breathing during anesthesia, sedation, or severe illness.
How Does An Intubation Shield Work?
As doctors begin to administer the tube, patients oftentimes produce and expel fluids, which poses a threat to medical professionals. By quickly placing an intubation shield comfortably over a patient's head, attending physicians can easily slip their arms through the holes on the backside and perform intubation.


Step 1
When a patient is laying down, simply place the intubation shield over their head.


Step 2
Make sure the bed is at the optimal height, and insert arms and medical equipment


Step 3
When in position, begin to intubate the patient as you normally would.


Step 4
Once the procedure has concluded, properly sanitize the shield to reuse.
Intubation Shield Demonstration
In this short video, you will see a demonstration of what happens to medical staff when intubating a suspected COVID-19 patient with and without the use of an intubation shield according to a study conducted by the Department of Anesthesiology at Boston Medical Center.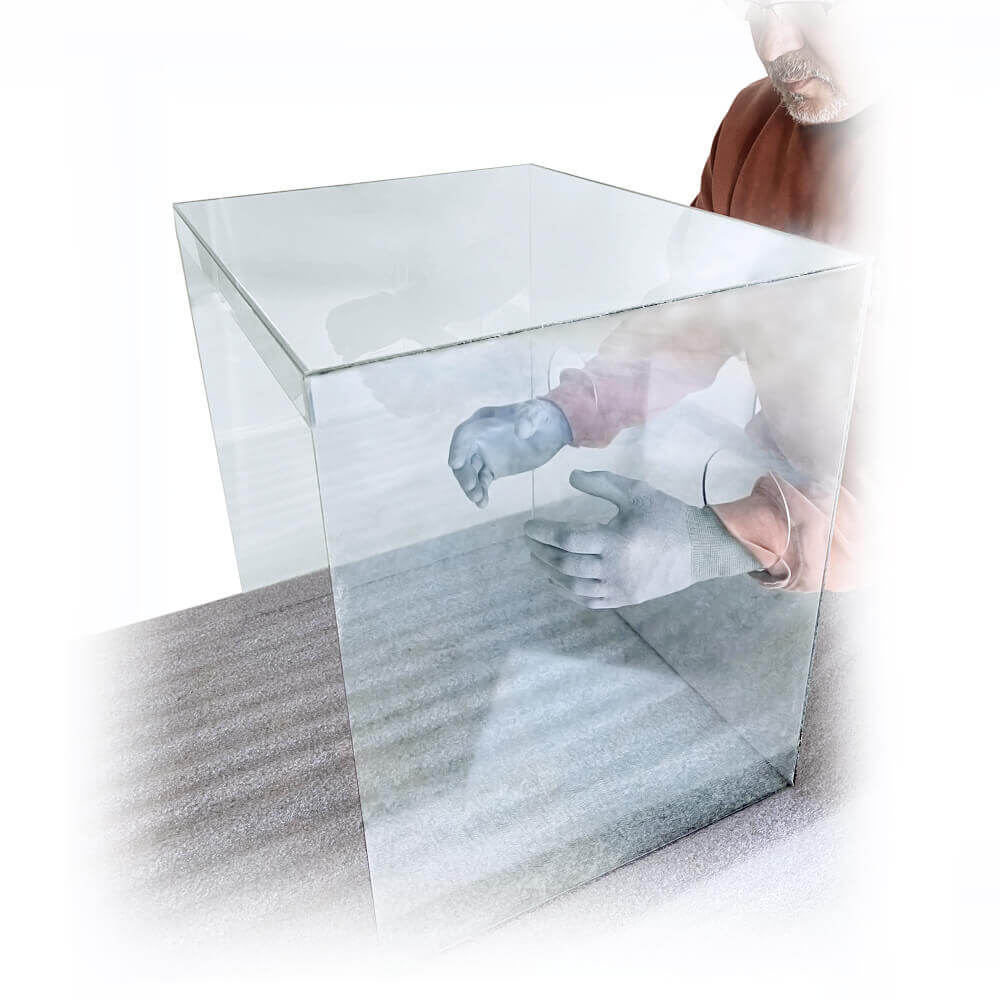 Interested in Timberlane's Intubation Shield?
Timberlane's intubation shields are proudly assembled and distributed from our facility located just outside Philadelphia in Montgomeryville, PA.